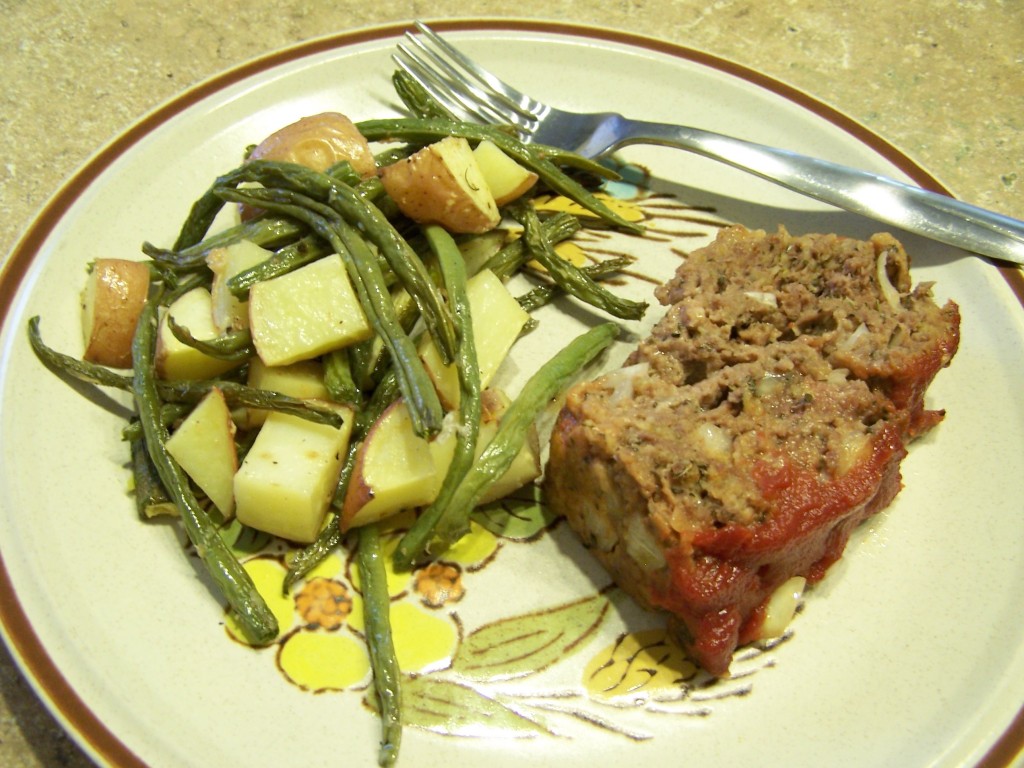 This is the meatloaf  that my mom always made when I was growing up.  It's simple, easy and very tasty.  I have very good memories of this meatloaf and am proud to make it for my own daughter.  Chloe really liked it…beef is one of her favorite foods right now.  I also made some roast green beans and red potatoes to serve with the meatloaf.
Ingredients:
1 1/2 lbs Ground Beef
1 Cup Italian Seasoned Bread Crumbs
2 Eggs
1 Onion, Diced
1/4 tsp Garlic Salt
1 tsp Dried Oregano
1 Tbsp Dried Basil
1 tsp Ketchup
1 tsp Steak Sauce (optional)
1/4 Cup Brown Sugar
8oz Can Tomato Sauce
Preheat oven to 350.  Mix together the ground beef, bread crumbs, eggs, onion, garlic salt, oregano, basil, ketchup and steak sauce.  Press into a lightly greased loaf pan.  In a small bowl, stir the brown sugar and tomato sauce together.  Pour this over the meatloaf.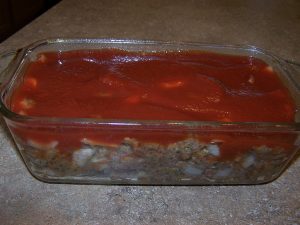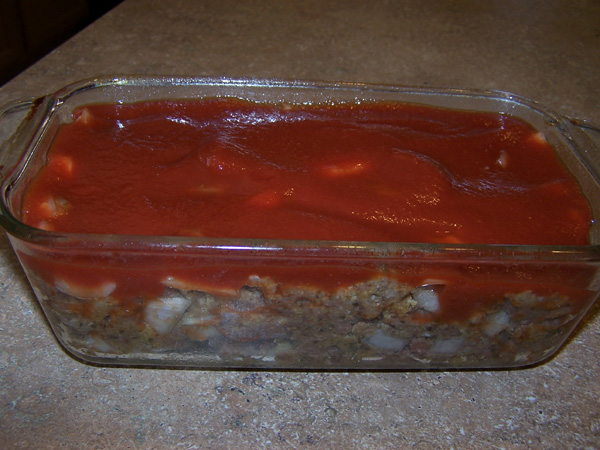 Bake for about 1 hour and 15 minutes, or until cooked thoroughly.  Wait 5 minutes before slicing.  If you are roasting veggies to go with the meatloaf, add them to the oven after 30 minutes.