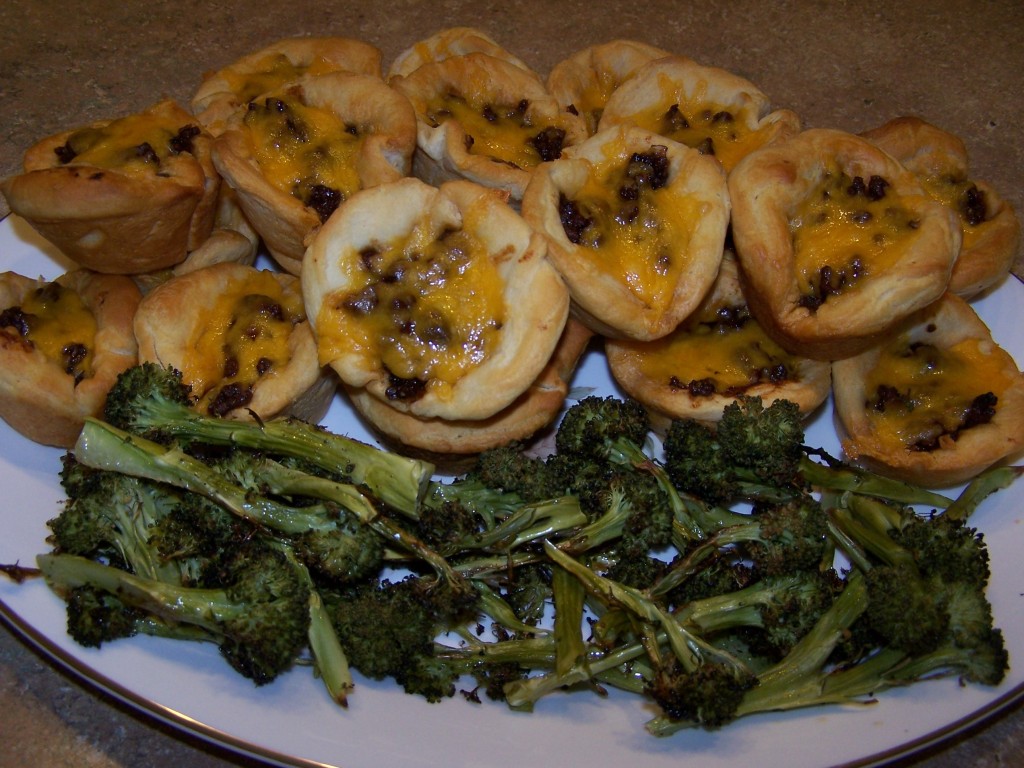 Robbie wanted BBQ Beef Cups for dinner for his very first Father's Day.  My mom used to make these.  I'm not sure if this is how she made them, but this is how I make them.  They are super delicious.  You have probably had these at some point if you have ever had dinner at my house.  I even made them in a miniature version for Robbie's birthday party a few years ago.

Ingredients:
1 1/2 lbs Ground Beef
1 Tbsp Olive Oil
1 Cup BBQ Sauce
2 Tbsp Dried Onion
2 (12oz) Packages Pillsbury Flaky Layers Refrigerated Biscuits (Don't use store brand!…trust me on this)
1/2 Cup Cheddar Cheese
Preheat oven to 350.  Heat a skillet over medium-high heat with 1 Tbsp Olive Oil and brown up the beef.  While the beef is working, grease 2 muffin tins with non-stick spray.  Flatten out each biscuit dough.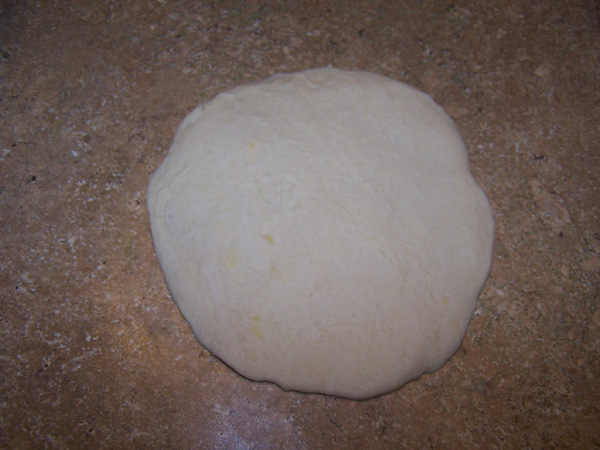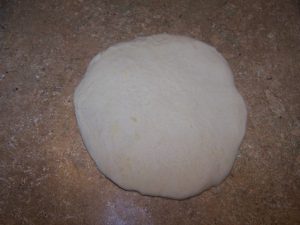 Press them into the muffin tins.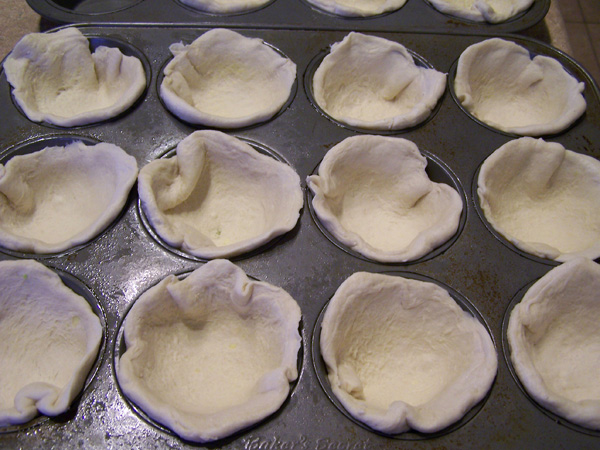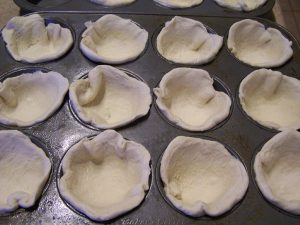 Once the beef is browned, turn the heat down to low and add the BBQ Sauce and dried onion.  Distribute the meat mixture evenly between the dough cups.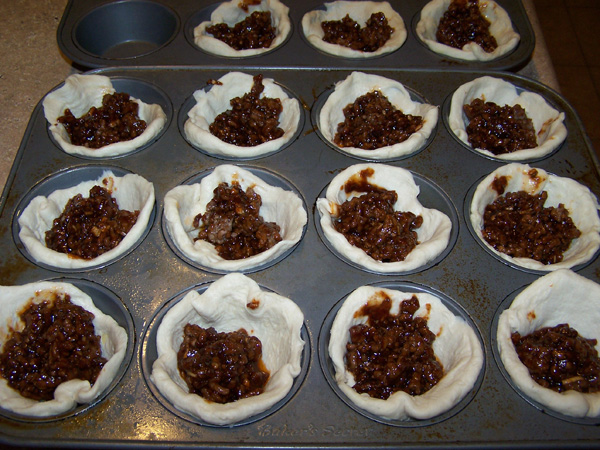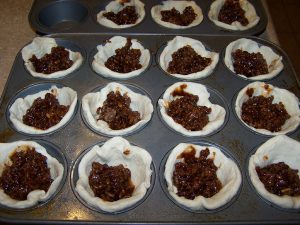 Bake for 12 minutes.  Remove from oven and sprinkle with the cheddar cheese.  Put them back in the oven to melt the cheese, 2-3 minutes.  I also made roasted broccoli.  I put the broccoli in the oven after I started browning the beef.  They finished at the same time as the beef cups.
Chloe ate some of the beef and broccoli too!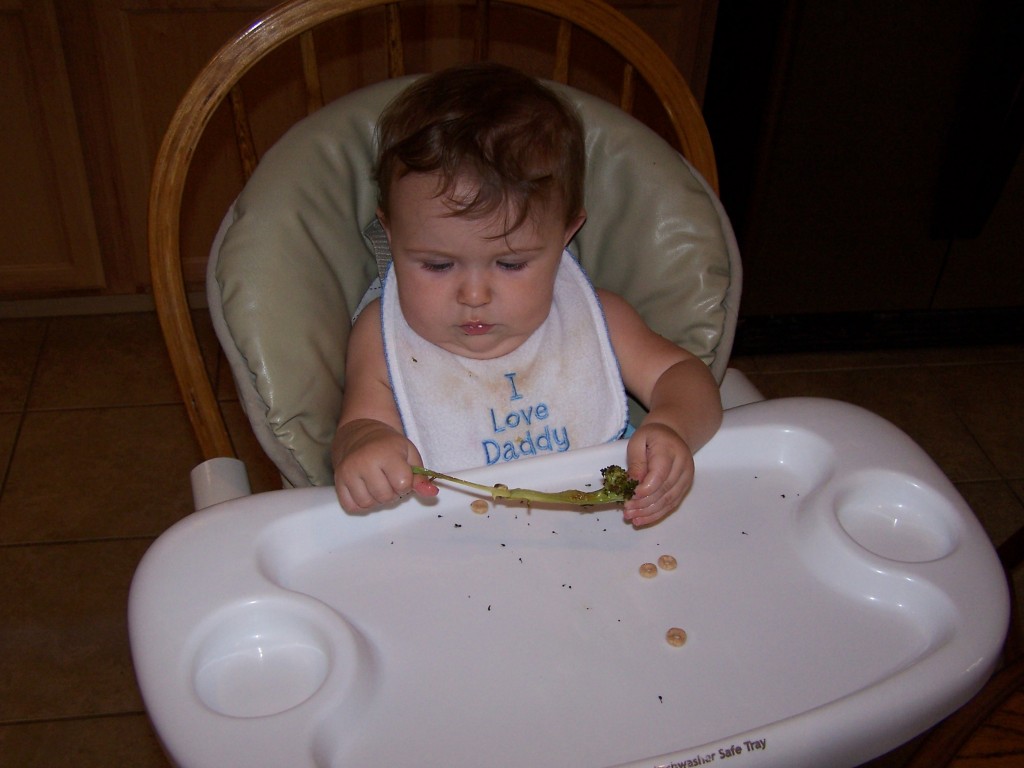 Please follow and like us: