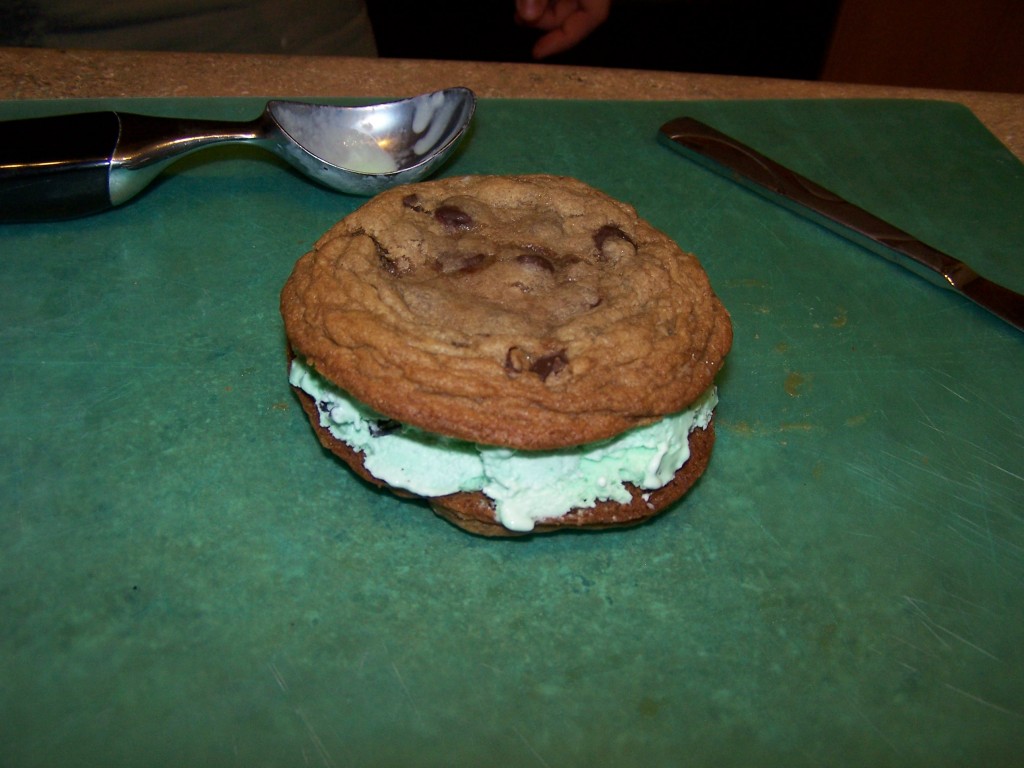 It's Tuesday again, so we have our weekly dinner and Bible study with friends. This week it is our turn to bring desert, so we made Ice Cream Cookie Sandwiches. The cookies are the chocolate chip cookies that I posted about a few days ago. These are crazy good, so I hope everyone likes them.


Ingredients:
Homemade Chocolate Chip Cookies
Ice Cream (We used Mint Chocolate Chip)
Fudge Ice Cream Topping
Form the cookie dough into 1/4 cup disks and stick them in the freezer. Bake at 375 for 5 minutes, rotate cookie sheets and bake until almost done. Don't overcook them! We found that they baked the best when the cookie sheet was ice cold as well as the dough. Freeze the cookies after they are done baking.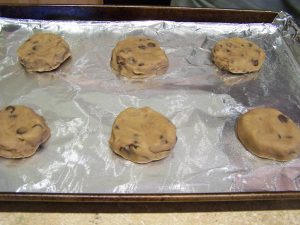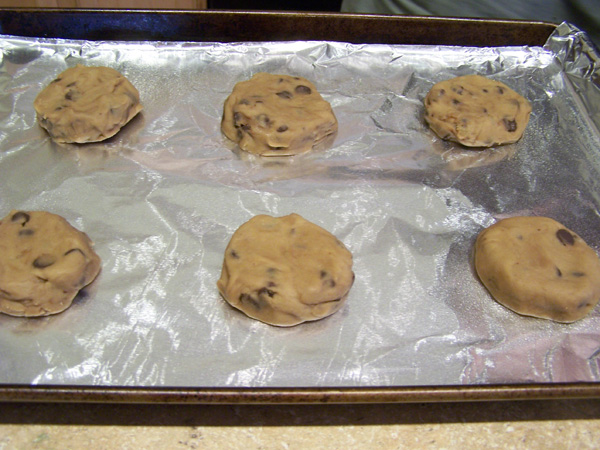 Spread out 2 scoops of ice cream onto the bottom of half the cookies. Cut out a small circle of the ice cream and fill it with the fudge ice cream topping.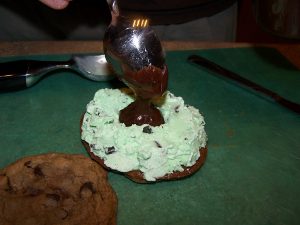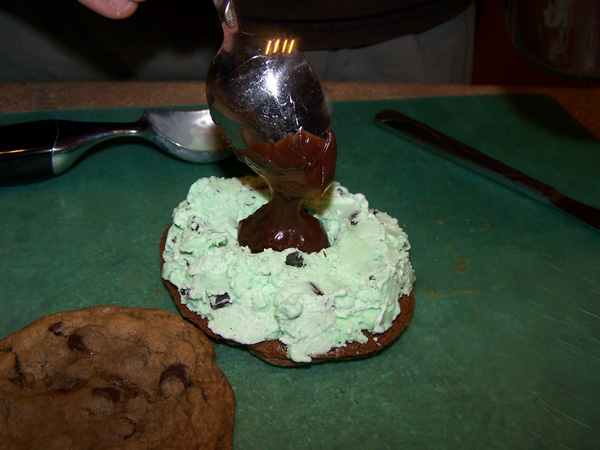 Top with the other half of the cookies, wrap in plastic food wrap and freeze until the ice cream is firm.