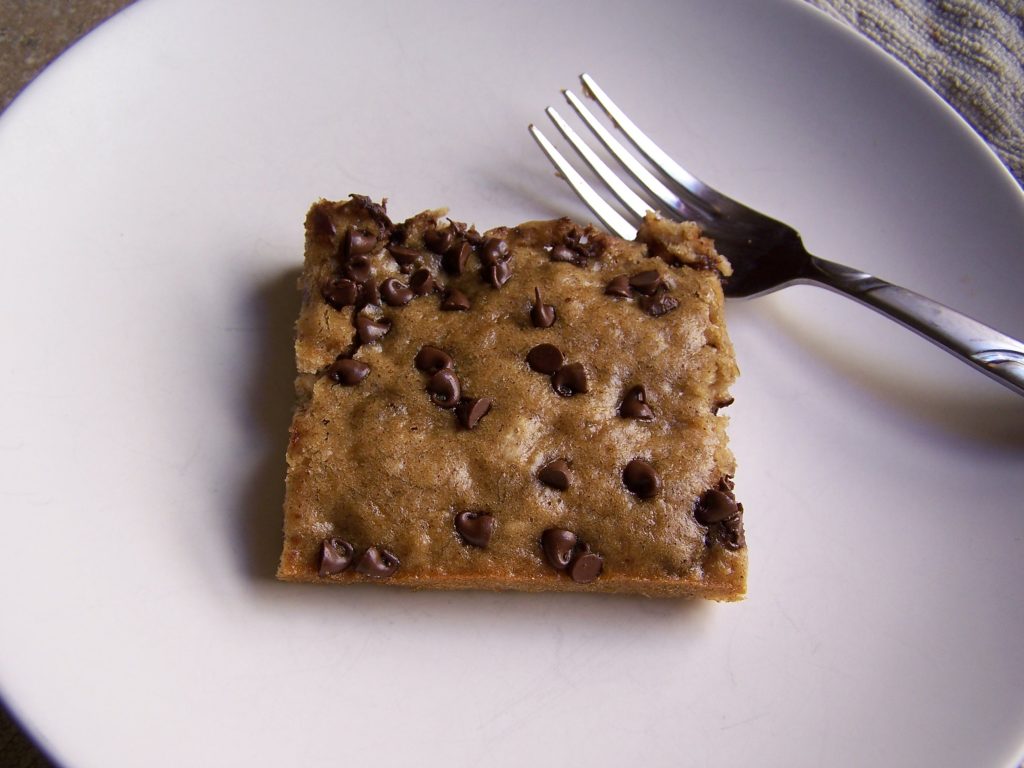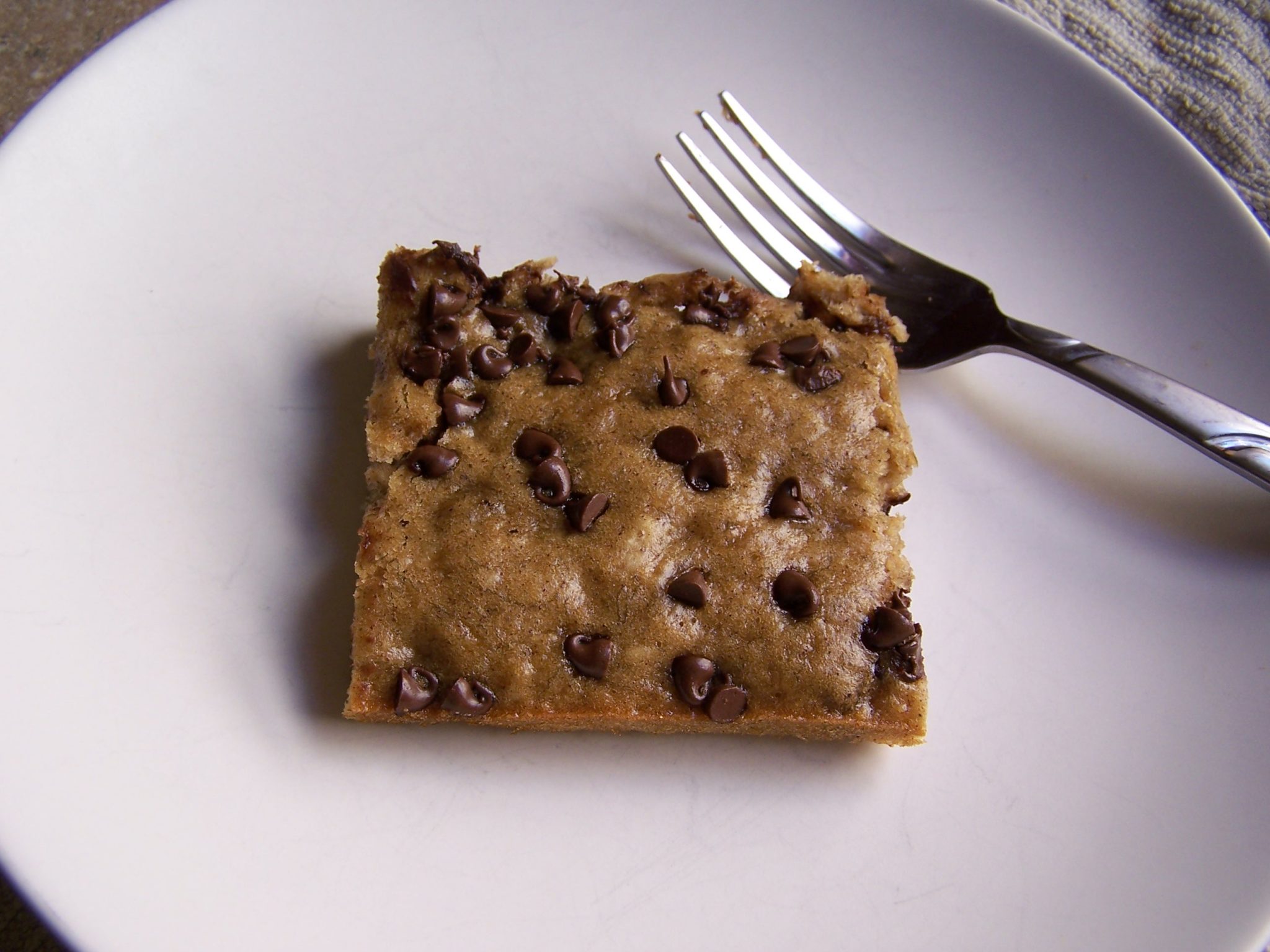 I always have tons of bananas at my house and usually just make banana bread with them. I think this will be my new favorite use for super ripe bananas! YUM!
Ingredients:
1 2/3 cups mashed ripe bananas (4-5 bananas)
¾ cup brown sugar
¼ cup canola oil
¼ cup milk
2 eggs
2 tsp vanilla extract
1 tsp baking soda
1 tsp cinnnamon
¼ tsp salt
1 ¾ Cups flour
1 cup mini chocolate chips, divided
Preheat oven to 350°F. Line a 11×17 in baking sheet with foil and spray with non-stick spray.
With an electric mixer, whisk bananas, brown sugar, oil, milk, eggs, vanilla, baking soda and salt together. Add flour and mix just until fully incorporated. Stir in ½ cup mini chocolate chips.
Pour onto prepared pan and spread evenly. Sprinkle with the remaining chocolate chips.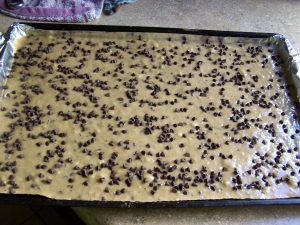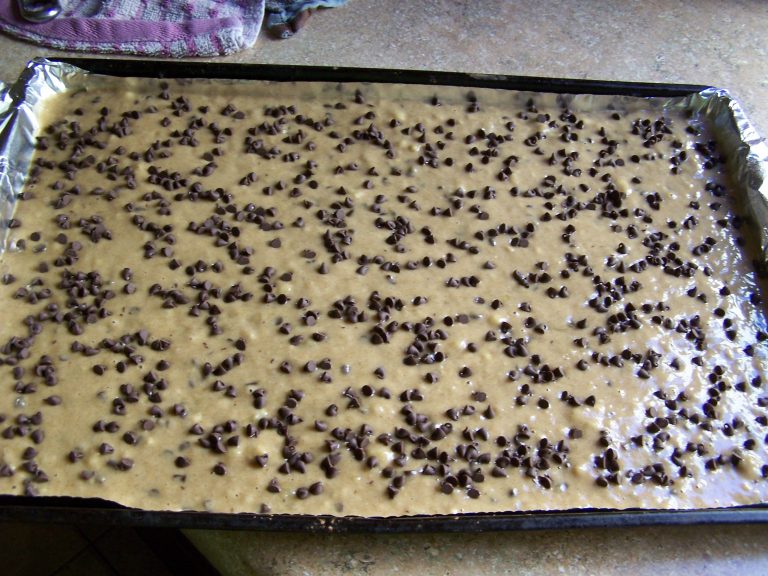 Bake until a tooth pick inserted in the center comes out clean, about 12 minutes.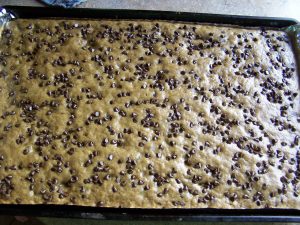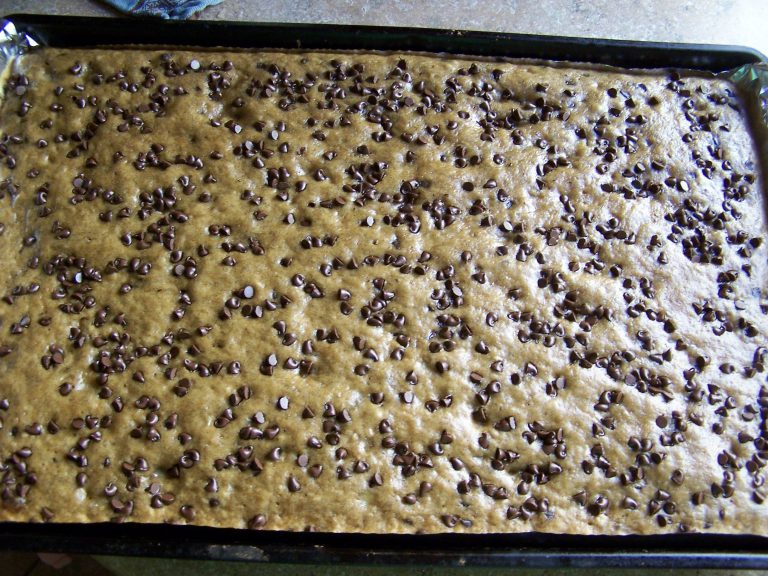 Allow to cool completely in pan before cutting with a pizza cutter.