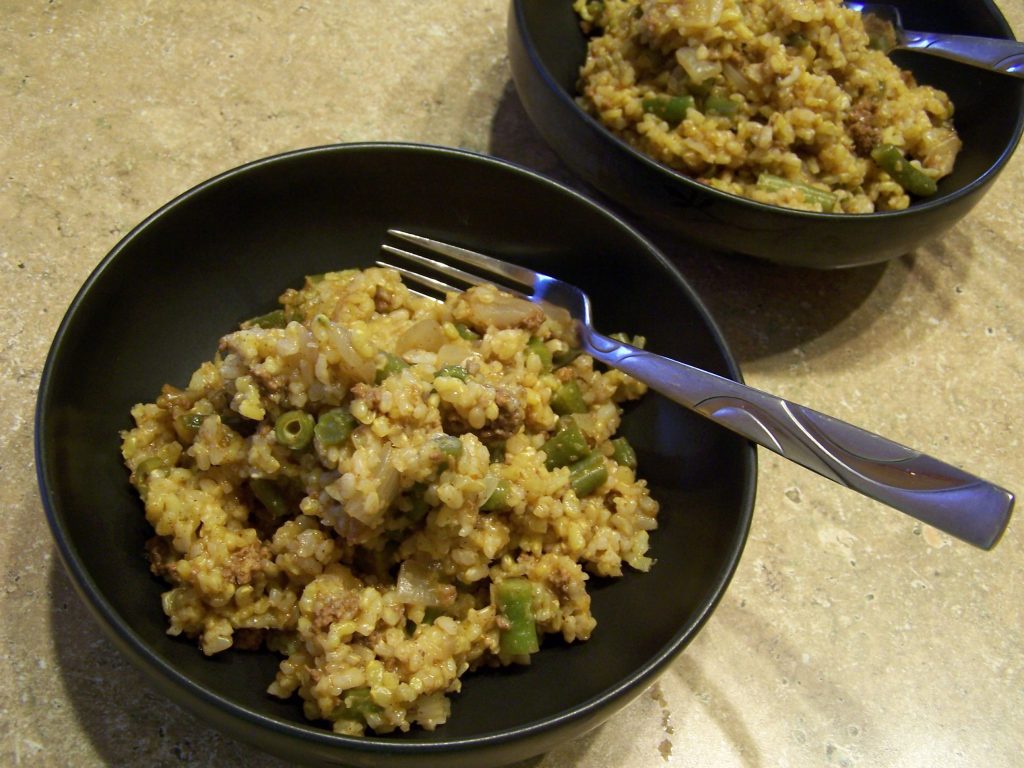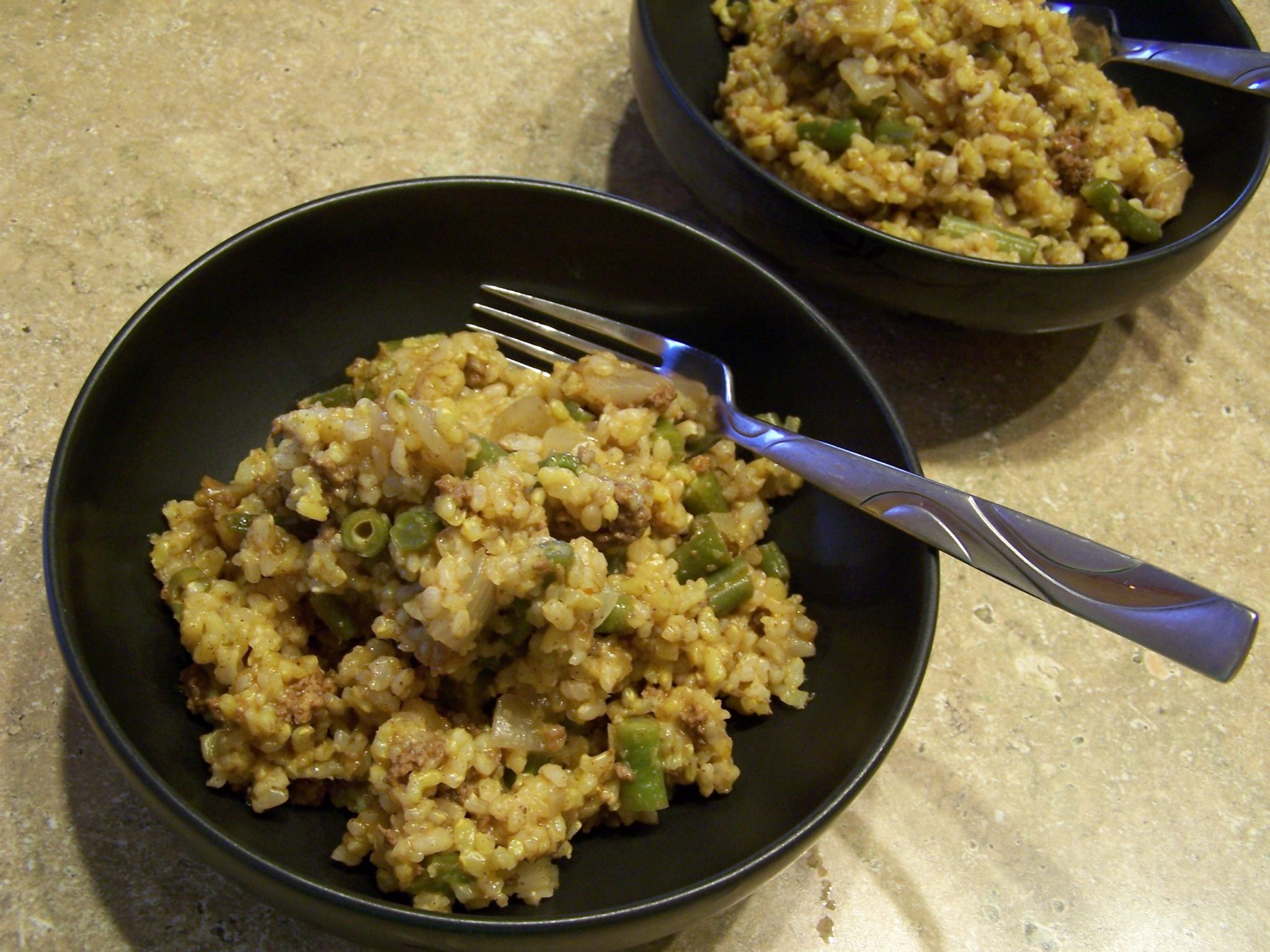 Lubia Polo is Persian green bean rice.  I'm pretty sure "lubia" is green beans and "polo" is rice.  This dish is seasoned with saffron and cinnamon and is most delicious!  All the recipes I found for this meal were pretty much the same, but I pieced together a few to make this.  This is traditionally made with Basmati rice, which I didn't have in my pantry, so I used brown rice.  Chloe really liked this one!
Ingredients:
4 cups rice (basmatti recommended)
2 Tbsp Extra-Virgin Olive Oil
2 large onions, chopped
1 lb ground beef
1 ¼ lbs green beans, cut into ½ inch pieces
pinch of saffron
1 tsp cinnamon
¼ cup tomato paste
salt & pepper
Cook the rice according to package directions.
Heat the olive oil in a large skillet over medium-high heat.  Add onion and cook until it starts to soften, about 2-3 minutes.  Add beef to the skillet and cook until browned, about 5-7 minutes.  Add the green beans to the skillet, cooking for 2-3 minutes.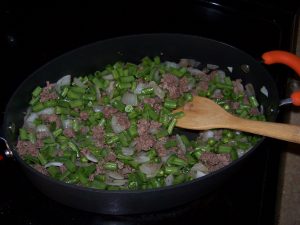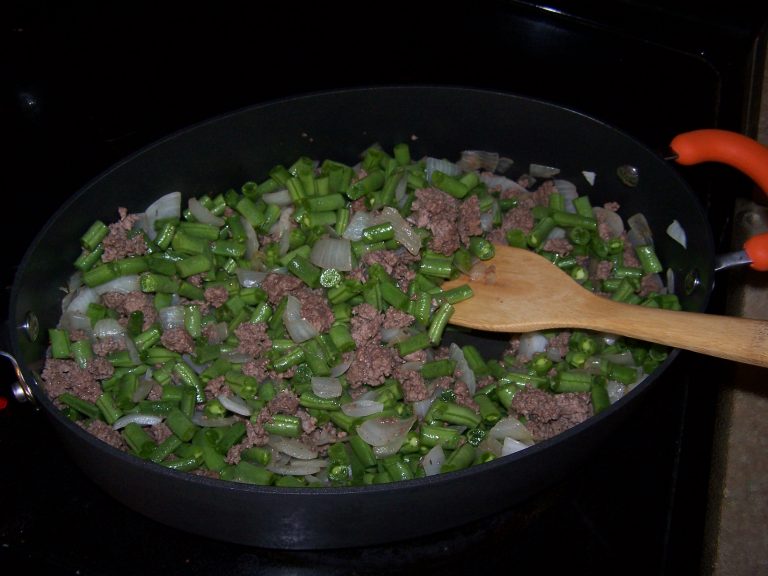 Stir in the saffron, cinnamon, tomato paste and cook for 2 minutes.  Stir in ½ cup water, bring to a boil then reduce heat to medium, cover and simmer for 10 minutes.  Season with salt and pepper.
Fold in the cooked rice.  Season with additional salt and pepper if needed.