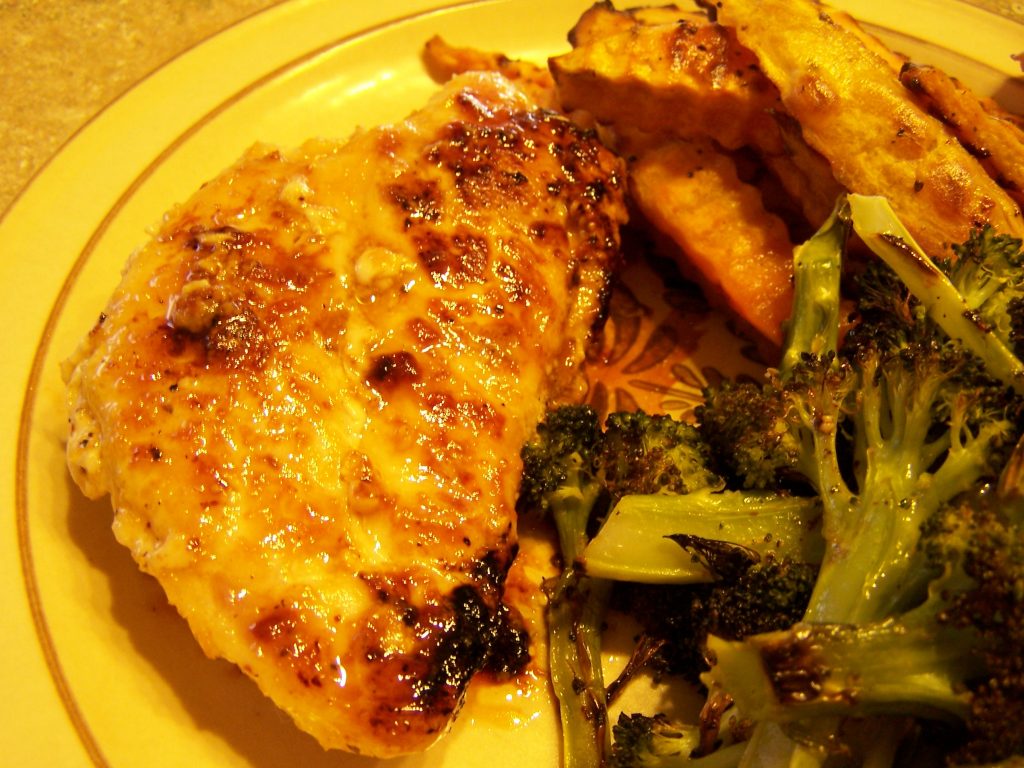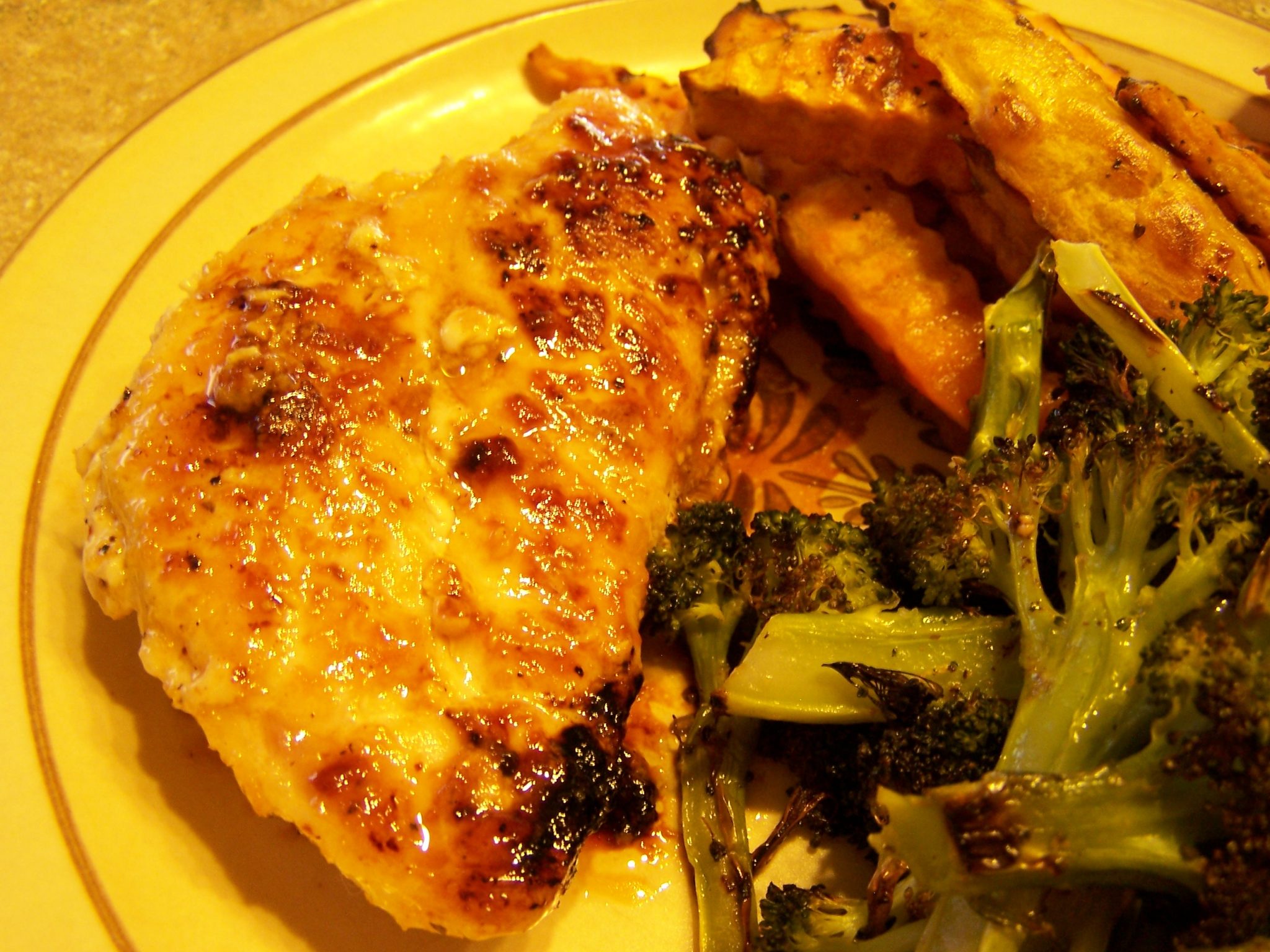 Orange chicken is delish, so why not try grapefruit chicken?  This was amazingly good!  I served it with baked sweet potato fries and roasted broccoli (recipes soon to come).  Robbie said that this would be really good over rice or chow mein, so maybe I will have to try that soon.
Ingredients:
2 chicken breasts
zest and juice of 1 grapefruit
1 Tbsp honey
salt & pepper
1 Tbsp Extra Virgin Olive Oil
In a small bowl, combine grapefruit zest and juice, honey and season with salt and pepper.
Heat olive oil in a skillet over medium-high heat.  Once hot, add the grapefruit honey mixture and chicken breasts.  Cook 5-7 minutes on each side, or until thoroughly cooked.