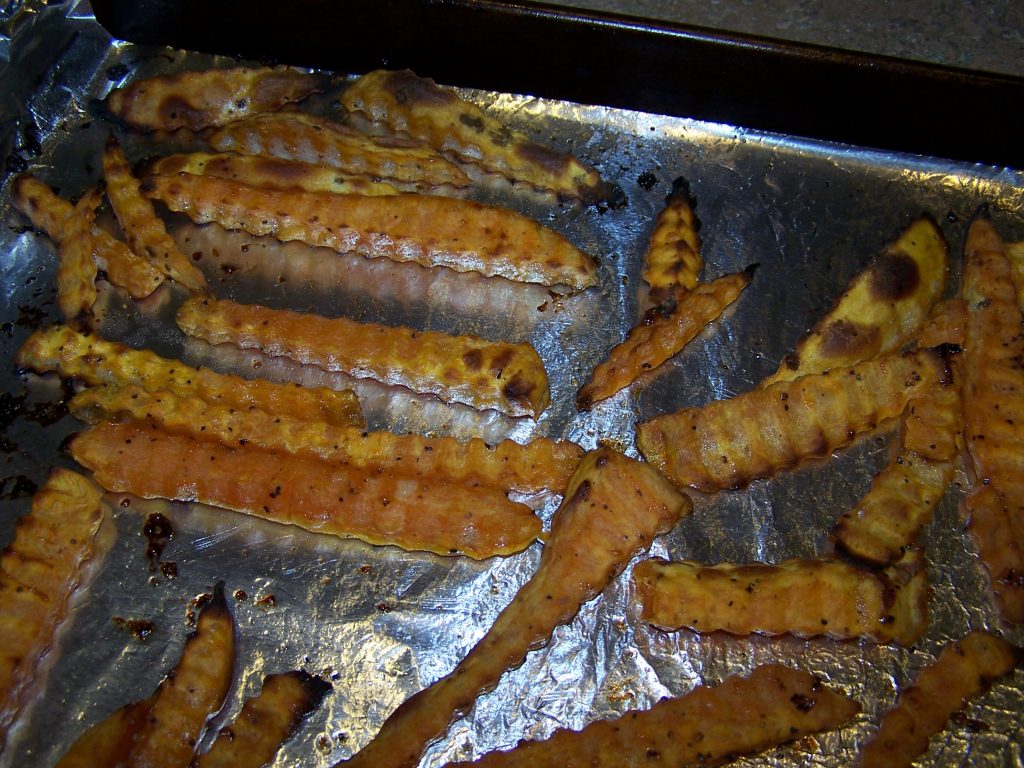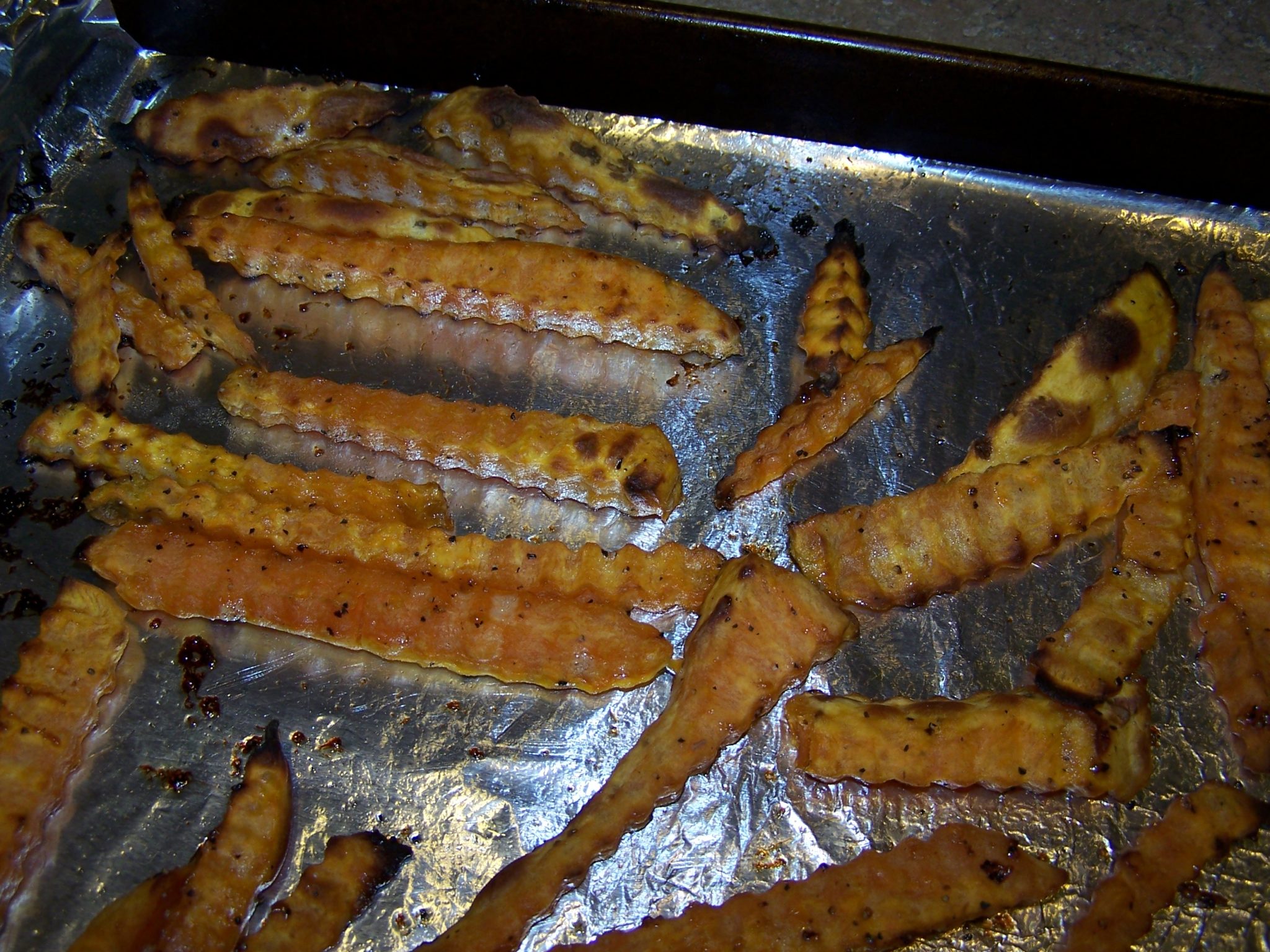 Sweet potato fries are even better than regular fries.  You should try this even if you don't think you like sweet potatoes.  This recipe is enough for 2 servings.
Ingredients:
2 medium sweet potatoes, peeled
2 Tbsp Extra-Virgin Olive Oil
1 Tbsp brown sugar
½ tsp salt
½ tsp pepper
Cut the sweet potatoes into long french fry shapes.  Soak them in cold water for 30 minutes then pat dry.  This gives them a crispy texture.
I cut mine with a crinkle cut knife which looks like this: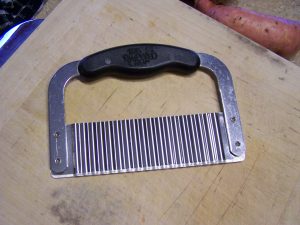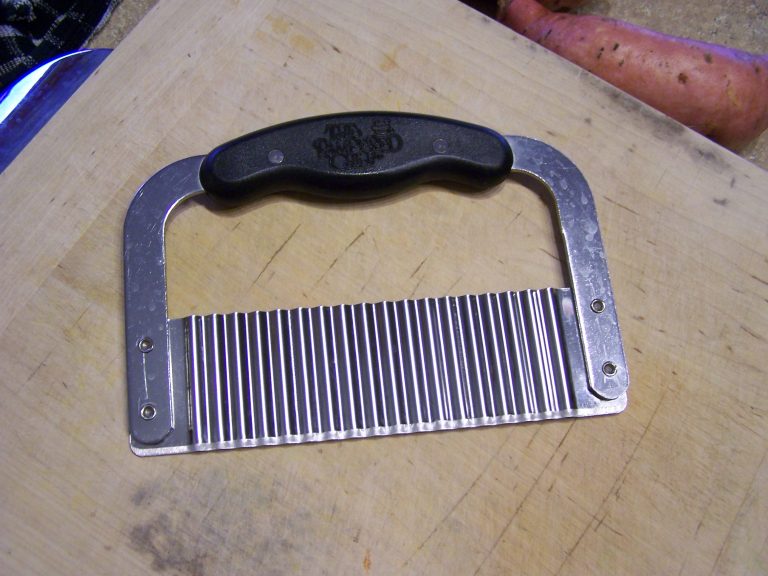 Preheat oven to 450°F.  Line a baking sheet with foil and spray with non-stick spray.
On the baking sheet, toss the cut up sweet potatoes with remaining ingredients and bake for 15 minutes.  Turn them over and bake for another 5 minutes, or until browned and crispy.