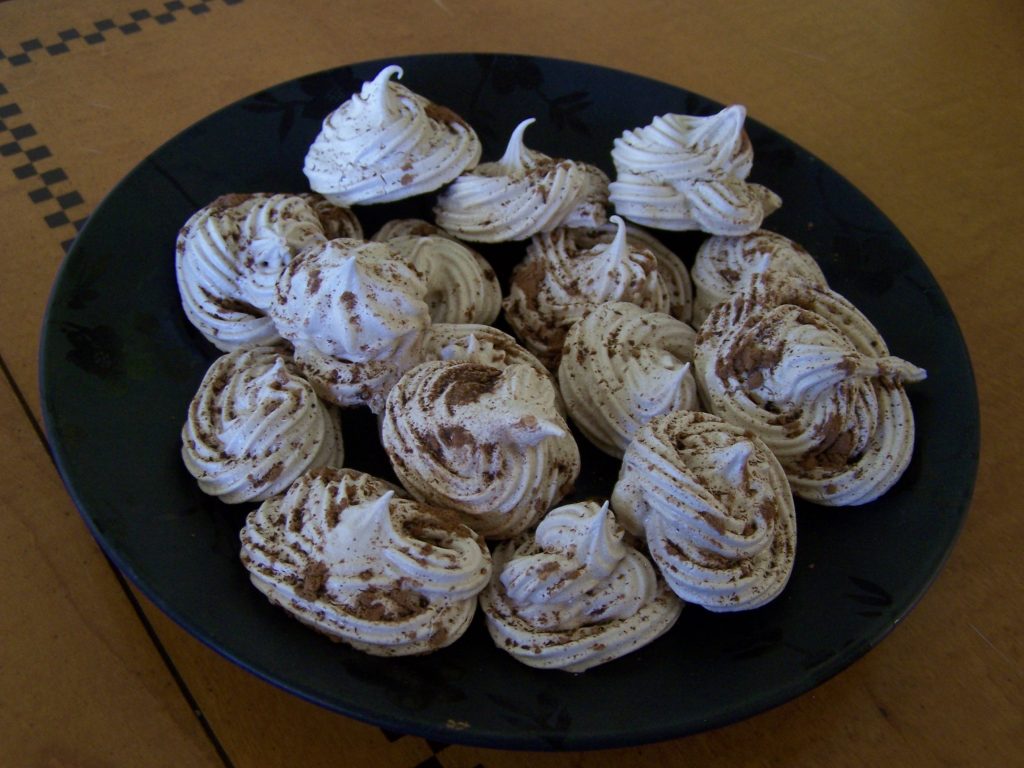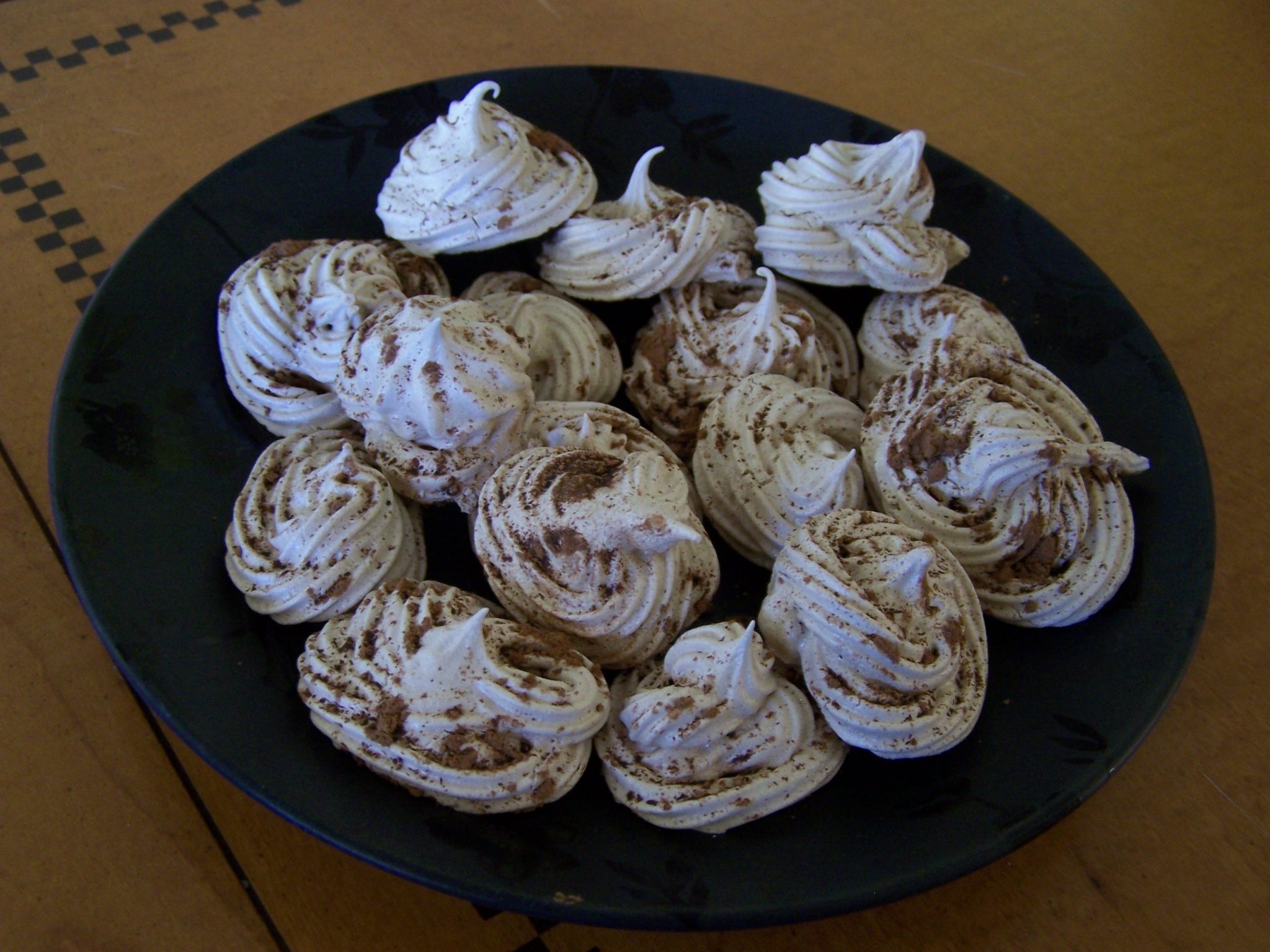 I found this recipe in the Cooking with Paula Deen magazine.  I didn't really follow the directions they had, but they turned out just perfectly anyways.  Here is how I made them.
Ingredients:
4 egg whites
1 cup sugar
1/8 tsp cream of tartar
1/2 tsp vanilla extract
1/4 cup unsweetened cocoa powder, divided
Preheat oven to 200°F.
In the bowl of an electric mixer place egg whites, sugar and cream of tartar.  Using the whisk attachment, whisk until stiff peaks are formed.  Fold in the vanilla and 2 Tbsp of cocoa powder.
Drop spoonfuls or pipe with a pastry bag onto a baking sheet lined with parchment paper or greased foil.  Dust with 2 Tbsp cocoa powder.
Bake until firm and dry, about 2 hours.