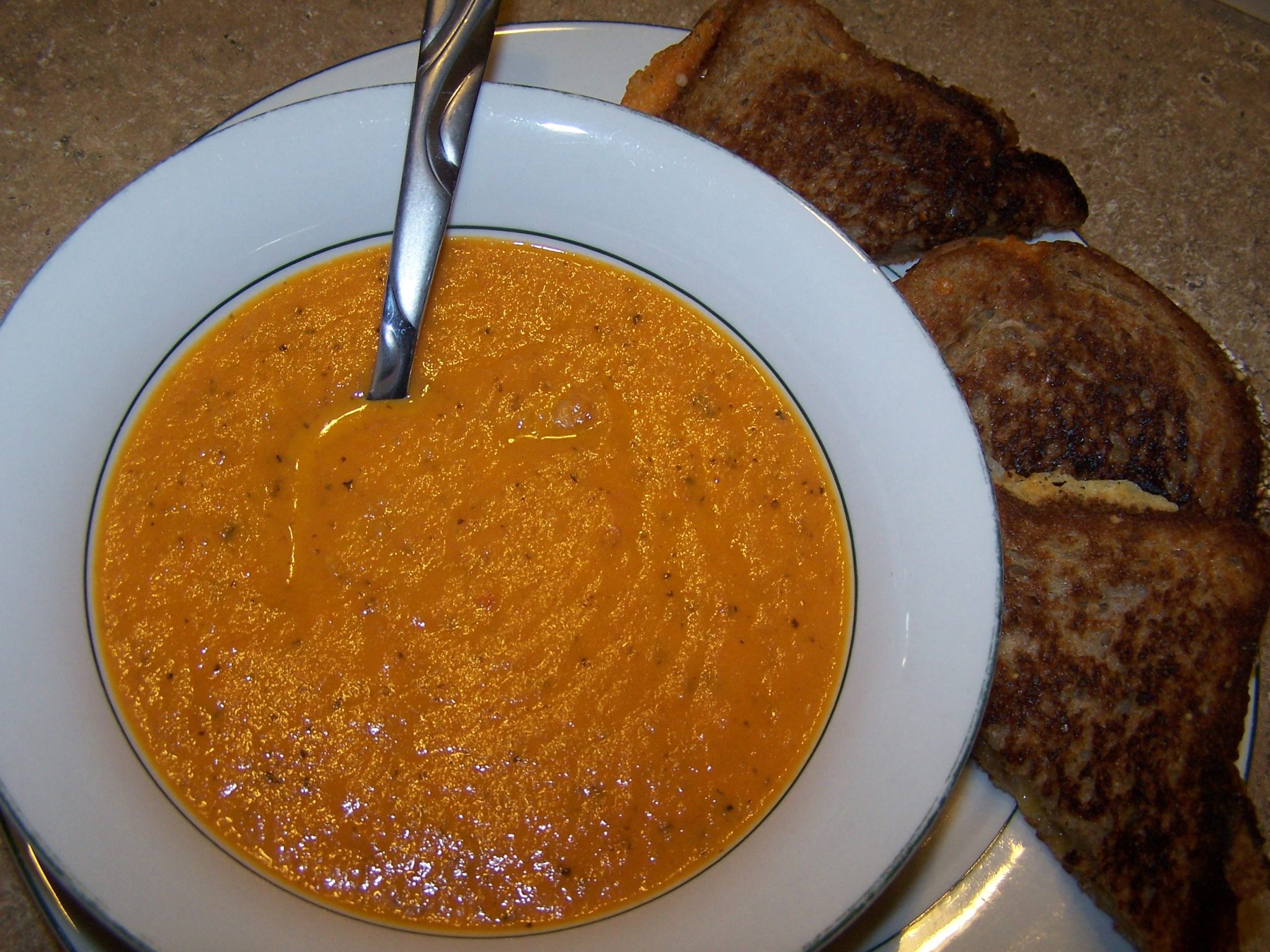 I've never really been a huge fan of tomato soup, but this was delish!  This recipe comes from another of my favorite cooks, Tyler Florence from the Food Network.
Ingredients:
2 ½ lbs tomatoes, cut into large chunks
6 cloves garlic, peeled
1 onion, sliced
½ cup Extra-Virgin Olive Oil
salt & pepper
3 cups chicken stock
2 bay leaves
2 Tbsp butter
2 Tbsp dried basil
½ cup milk
Preheat oven to 450°F.
On a baking sheet, combine the tomatoes, garlic, onion, olive oil and season with salt and pepper.  Roast until caramelized, about 30 minutes.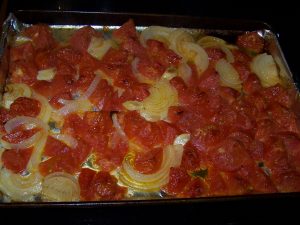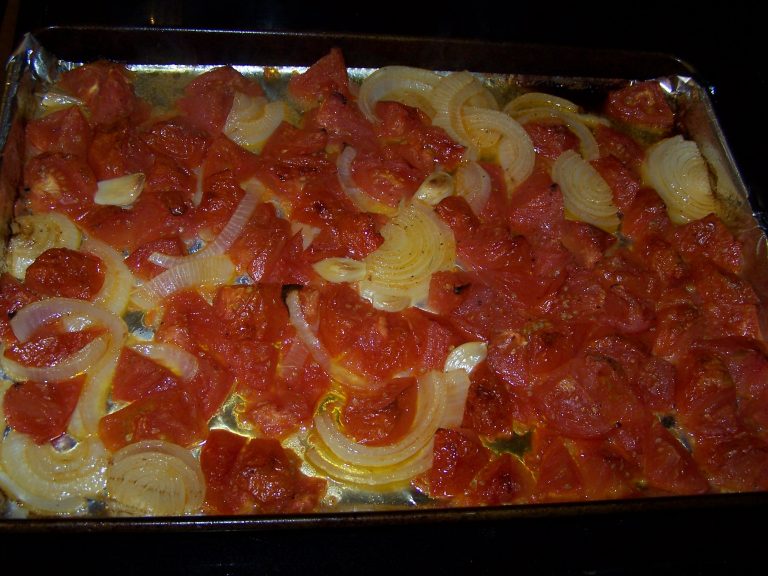 Place the roasted tomatoes, onions and garlic in a large soup pot with chicken stock, bay leaves, butter and basil.  Bring to a boil, reduce heat and simmer until reduced by a third, about 15 minutes.
Remove bay leaves.  Puree soup with an immersion blender until smooth.  Stir in the milk and season with salt and pepper to taste.