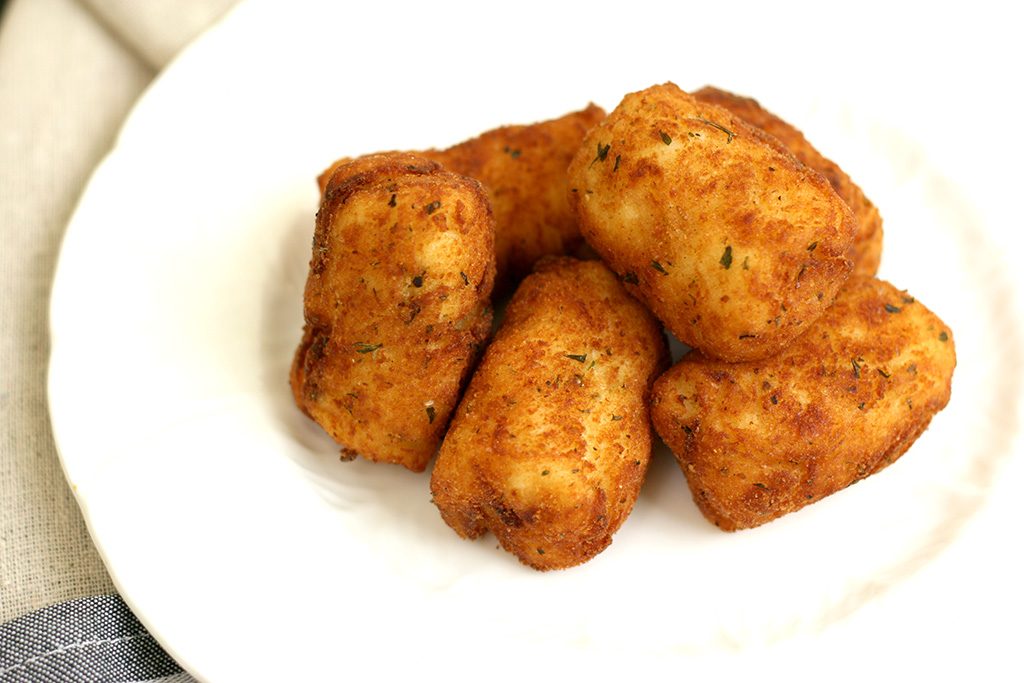 These tater tots are made with leftover mashed potatoes. I still have a ton of leftover mashed potatoes from Thanksgiving, so this was a super yummy way to use them. Check out my mashed potato recipe if you don't have any leftover mashed potatoes and want to make these delicious tots.
Ingredients:
1 ½ cups leftover mashed potatoes
1 egg
2 Tablespoon flour
¼ cup Italian seasoned bread crumbs
Canola oil
Mix together mashed potatoes, egg, and flour in a bowl. Shape into tater tot shapes using 1 Tablespoon of the mashed potato mixture. Coat in bread crumbs.
Heat about 3 inches of oil in a large pot to 350°F. Fry in small batches so the pot isn't crowded. Cook until browned all over, about 2 minutes.
Eat on their own or dip in ketchup, BBQ sauce, or even gravy.
Yield: about 24