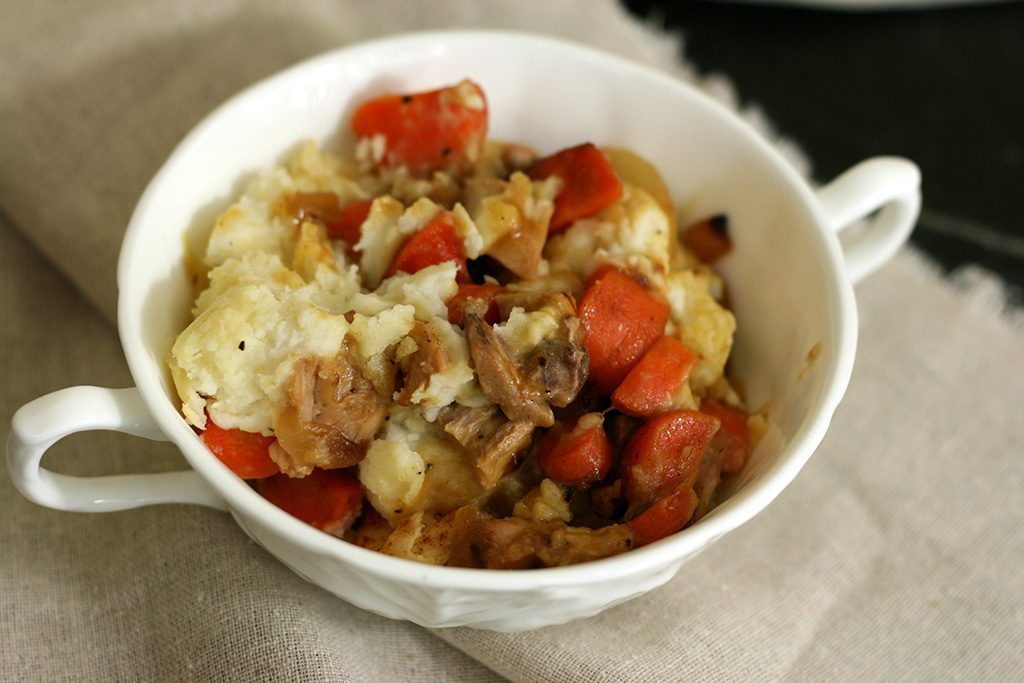 Now that Thanksgiving is over you probably have a lot of leftovers. Shepherd's pie is a great way to take Thanksgiving leftovers and make them into something new and different. If you had a veggie tray, you can use up any veggies you have left.
Ingredients:
1-2 Tablespoons olive oil
1 medium onion, chopped
4 carrots, chopped
2 cups chopped leftover turkey
1 cup gravy
Salt and pepper
3 cups mashed potatoes
Preheat oven to 350°F.
Heat olive oil in a large skillet over medium high heat. Sauté onion and carrots until tender, about 5-7 minutes. Stir in turkey and gravy. Season to taste with salt and pepper.
Pour into a casserole dish and top with mashed potatoes. Bake for 30 minutes.
Yield: 4-6 servings