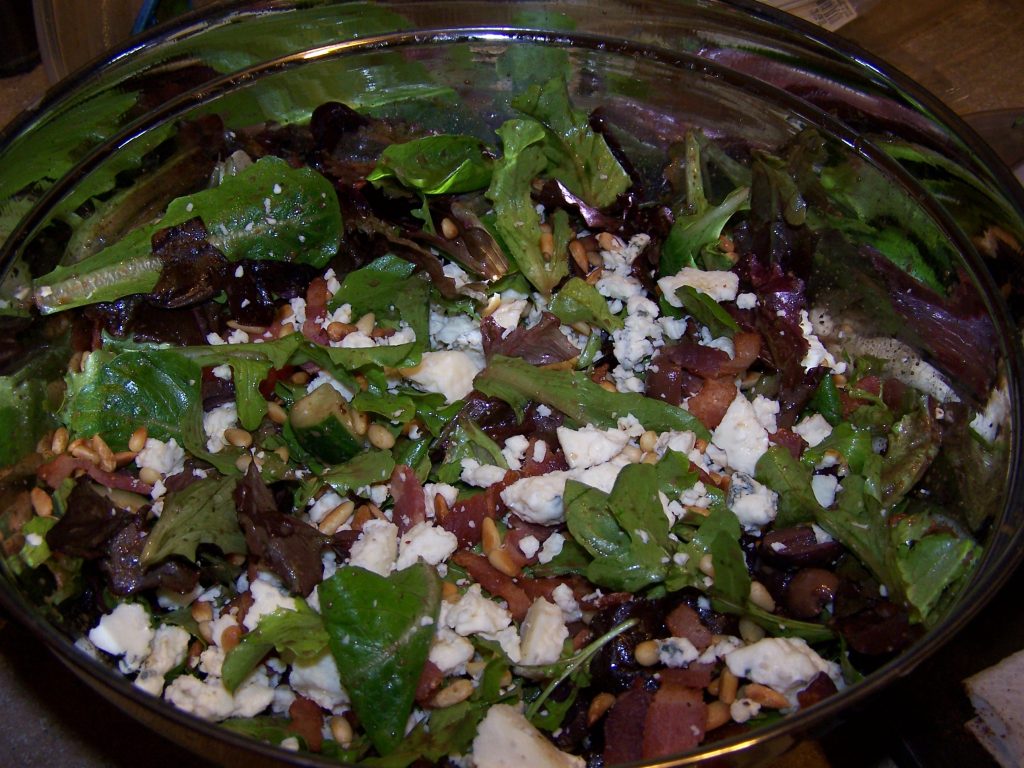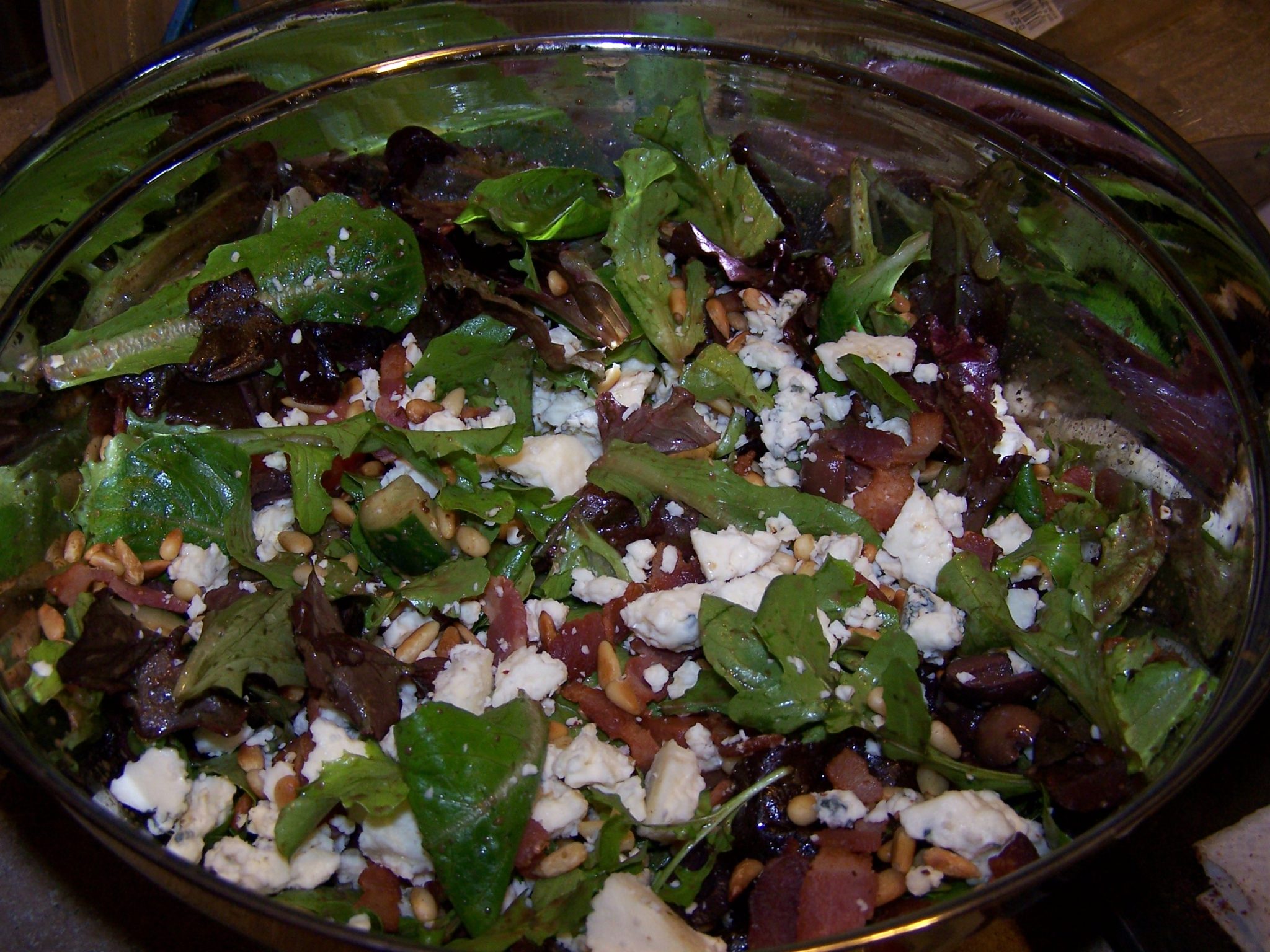 This is a delicious salad brought to you by Guy Fieri.
Ingredients:
For the dressing:
2 cups loosely packed basil leaves
¾ cup balsamic vinegar
1 clove garlic, grated
½ teaspoon salt
½ cup extra-virgin olive oil
For the salad:
3 slices bacon, roughly chopped
¼ Cup pine nuts
1 (10-12 ounce) package mixed baby salad greens
1 small cucumber, halved, diced 1/2-inch pieces
1 large tomato, diced in 1/2-inch pieces
12 kalamata olives, pitted and sliced in 1/2 vertically
¼ Cup crumbled Gorgonzola cheese
Freshly cracked black pepper
Prepare the dressing by combining the basil, vinegar, garlic and salt in a blender.  Pulse until chopped and combined.  Turn the blender on and stream in the olive oil.  Refrigerate until ready to use.
For the salad:  Heat a skillet over medium heat, cook the bacon until crispy.  Drain on paper towels.  Wipe the pan with a paper towel and return it to the stove over medium heat.  Toast the pine nuts lightly.
Pour the salad greens into a large serving bowl.  Toss with the cucumber, tomato and just enough dressing to lightly coat.  Top with the bacon, pine nuts, olives, Gorgonzola and freshly ground pepper.
Serve with the remaining dressing if desired.
Serves: 6