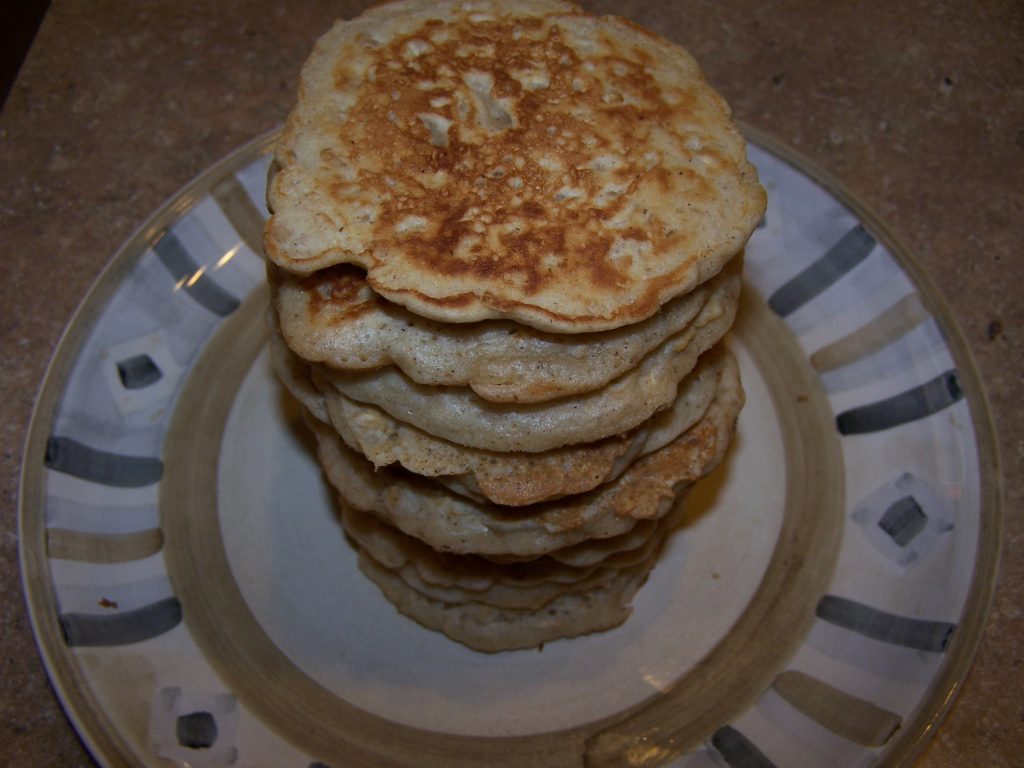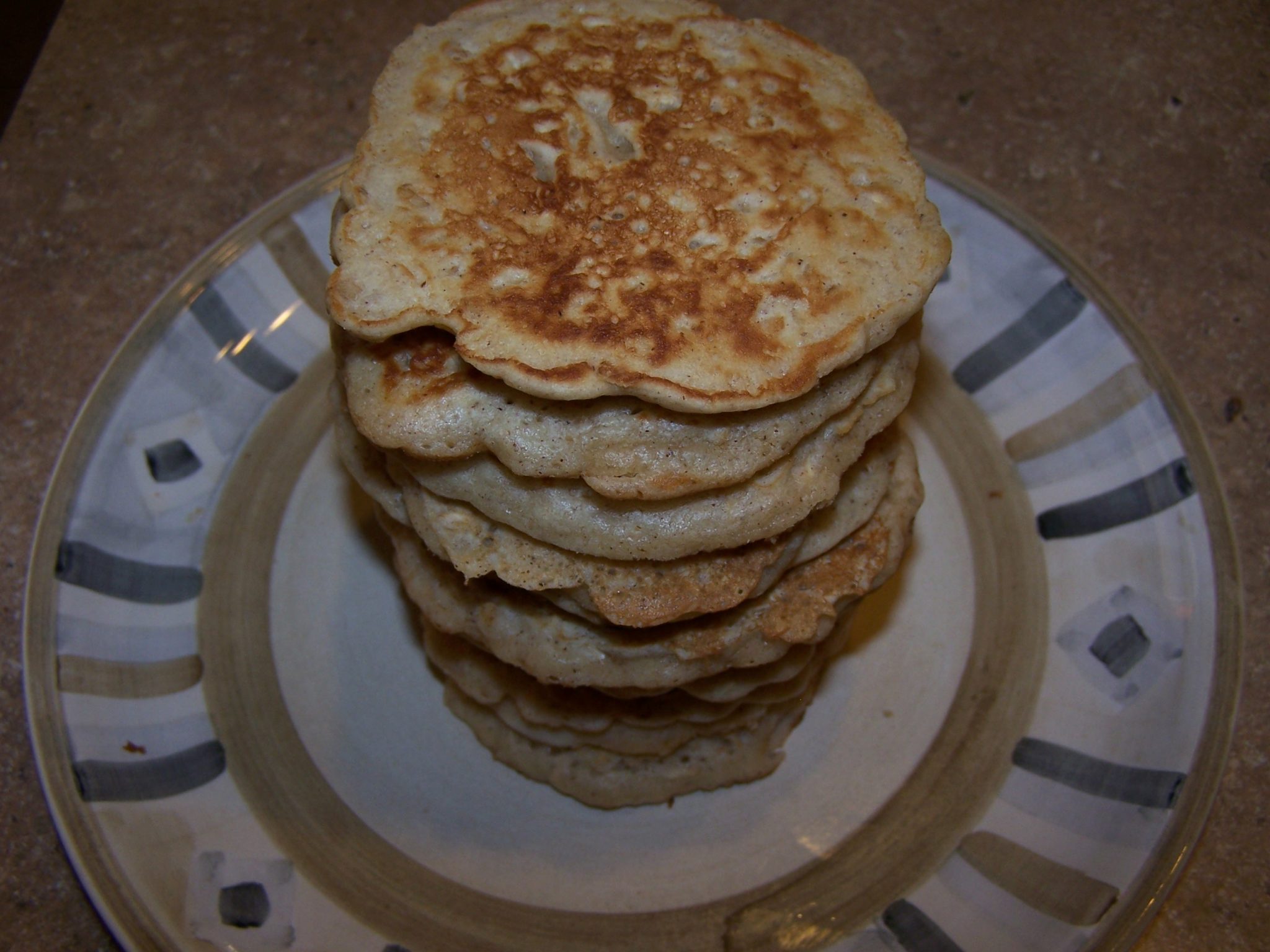 Here is a new take on pancakes with rolled oats as a main ingredient. This recipe comes from Martha Stewart's website.
Ingredients:
2 cups all-purpose flour
¼ cup packed brown sugar
1 tablespoon baking powder
1 teaspoon salt
½ teaspoon ground cinnamon
2 cups old-fashioned rolled oats
2 cups milk
2 large eggs
¼ cup Canola oil, plus more for skillet
Combine the flour, sugar, baking powder, salt, cinnamon and 1 cup oats together in a food processor. Pulse until coarsely ground.
Whisk together the milk, eggs and oil in a large bowl. Add the flour mixture and the remaining oats. Stir to combine.
Heat a griddle pan or large skillet to medium heat and lightly oil the pan. Ladle the pancake batter onto the hot pan and cook until browned on both sides.
Serve with maple syrup, fruit, powdered sugar, or your favorite pancake topper.