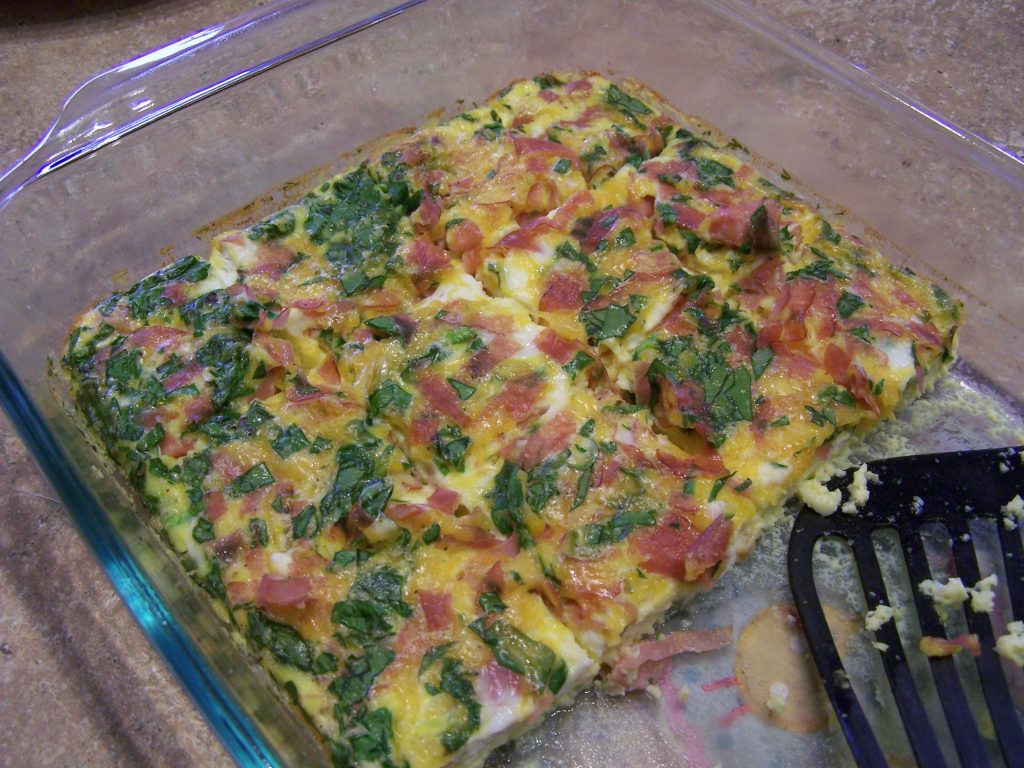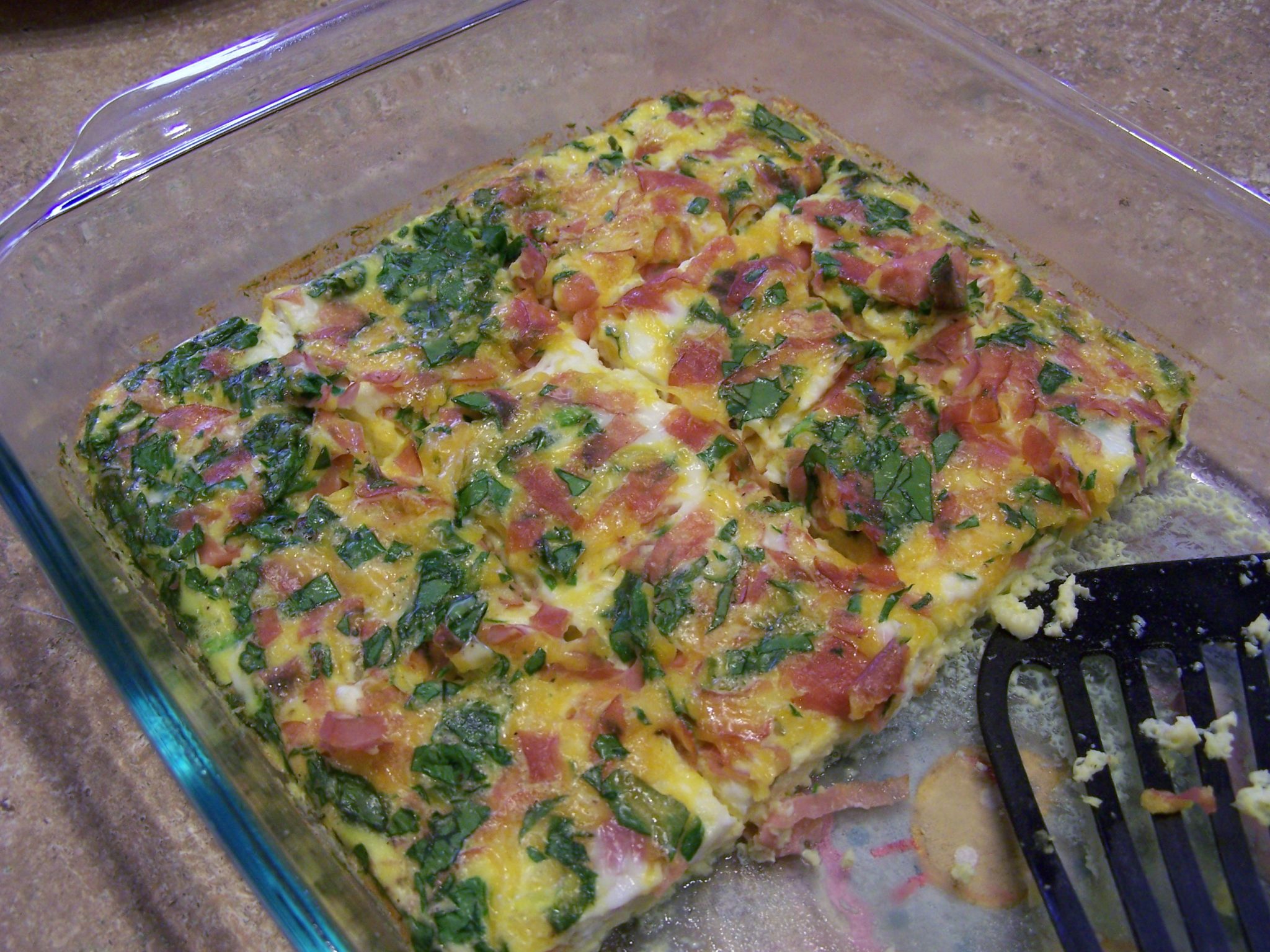 I made this casserole this morning for a brunch I hosted for some wonderful moms from my church. It was delish!
Ingredients:
12 Eggs
¾ Cup Milk
Salt & Pepper
½ Cup Diced Ham
1 Cup Shredded Cheddar Cheese
½ Cup Finely Chopped Spinach
Preheat oven to 350°F. Spray a 9X13 inch casserole dish with non-stick cooking spray.
In a large bowl, whisk together the eggs, milk, salt, pepper, ham, cheese and spinach. Pour into prepared casserole dish.
Bake for 25-30 minutes until set up and slightly browned at the edges.
Cut into squares and serve from the pan.