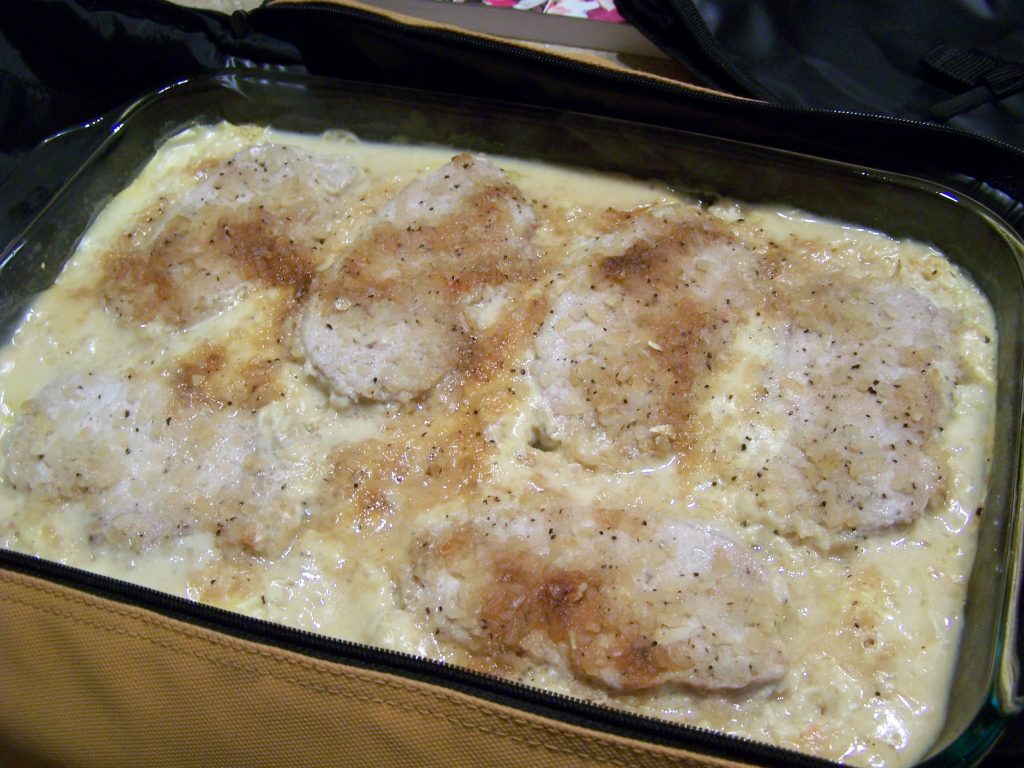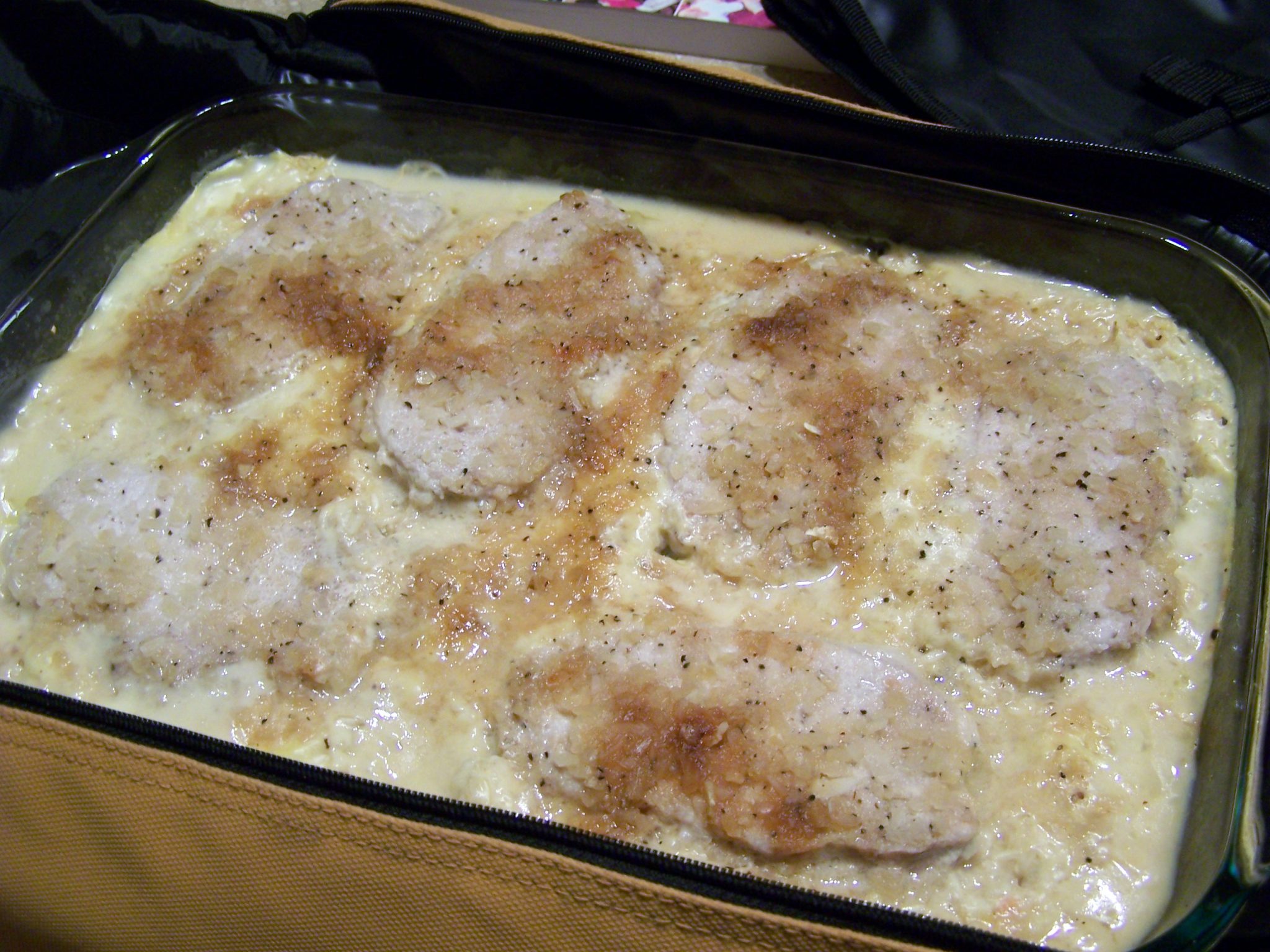 This is very similar to the chicken and rice casserole, expect with pork chops instead of chicken.  I took this to my Tuesday night Bible study and it was a hit!
Ingredients:
6 Boneless Pork Chops
2¼ Cups Long Grain Brown Rice
1 Envelope Dry Onion Soup Mix or Homemade
1½ Cups Milk
1 Can Cream of Mushroom Soup
1 Can Cream of Chicken Soup
Preheat oven to 350°F.  Spray a casserole dish with non-stick cooking spray.
Mix rice, both cans of soup, and milk together in a casserole dish.  Cover with foil and bake for 1 hour.
Remove from oven.  Place the pork chops on top of the rice mixture and sprinkle with the soup mix.  Cover again with the foil and bake until the pork chops are cooked and the rice is tender, about 1 hour.
Serves: 6