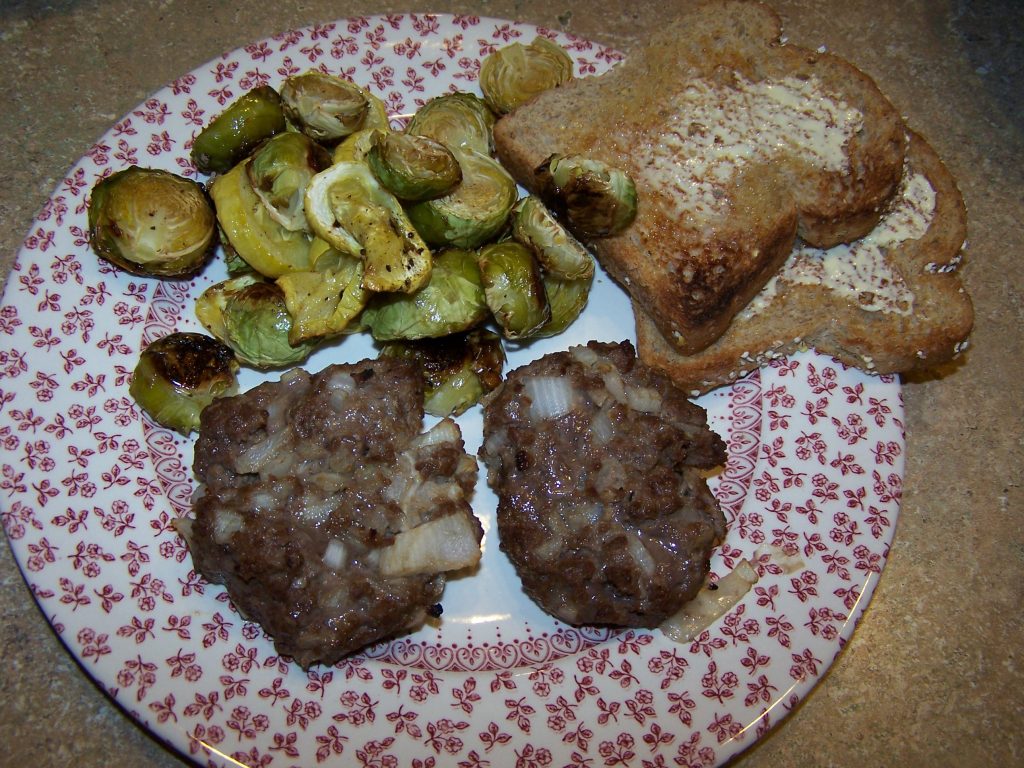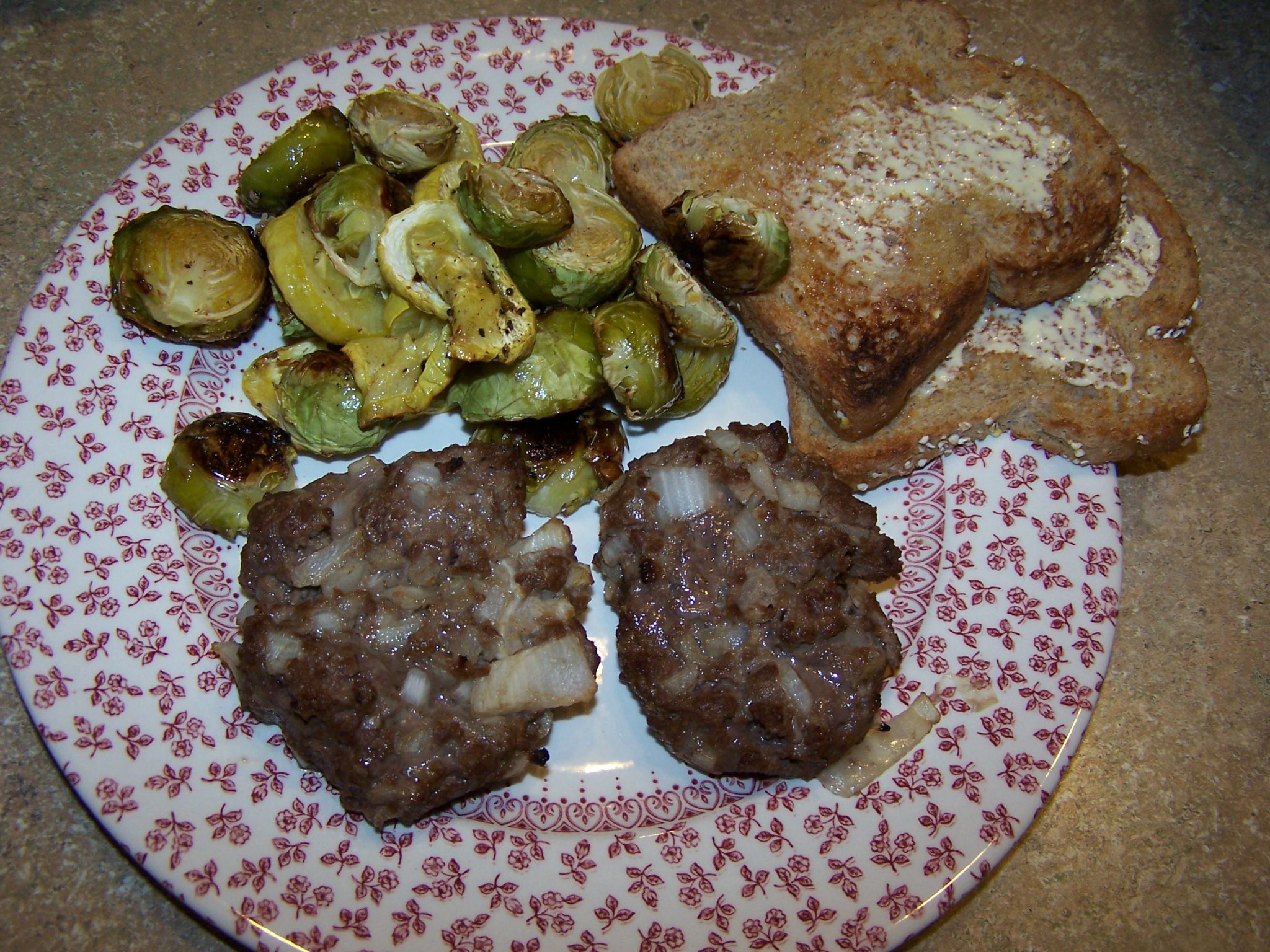 My mom made these burgers and they were so good that I had to make them myself!  YUM!  I served these with garlic rubbed toast and roasted yellow squash and brussels sprouts.
Ingredients:
1lb Ground Beef
1 Small Onion, finely chopped
1 Clove Garlic, finely grated
1 Egg
2 Tablespoons BBQ Sauce (I used Sweet Baby Ray's)
Salt & Pepper
Preheat broiler.  Cover a baking sheet with foil and place a cooling rack on it.
Mix together all ingredients in a bowl.  Separate into 6 even portions and form into patties.  Place patties on the prepared baking sheet.
Broil for 6 minutes, flip patties and continue to broil until cooked, about 3-4 more minutes.
Serve either alone or on a bun with extra BBQ sauce.