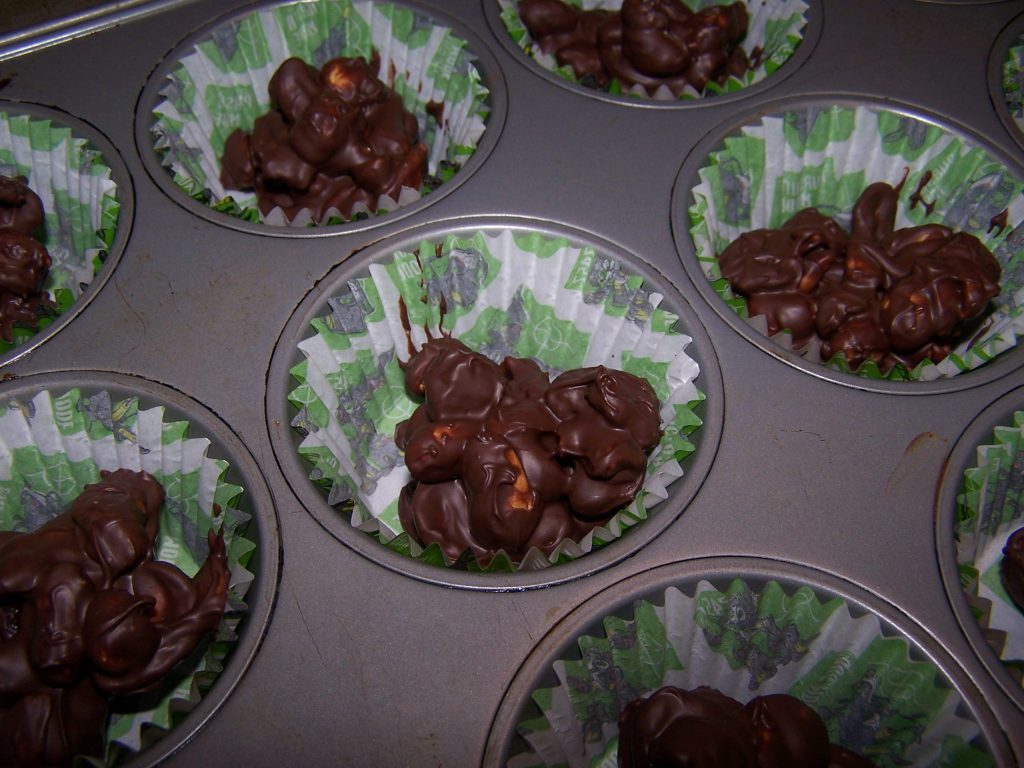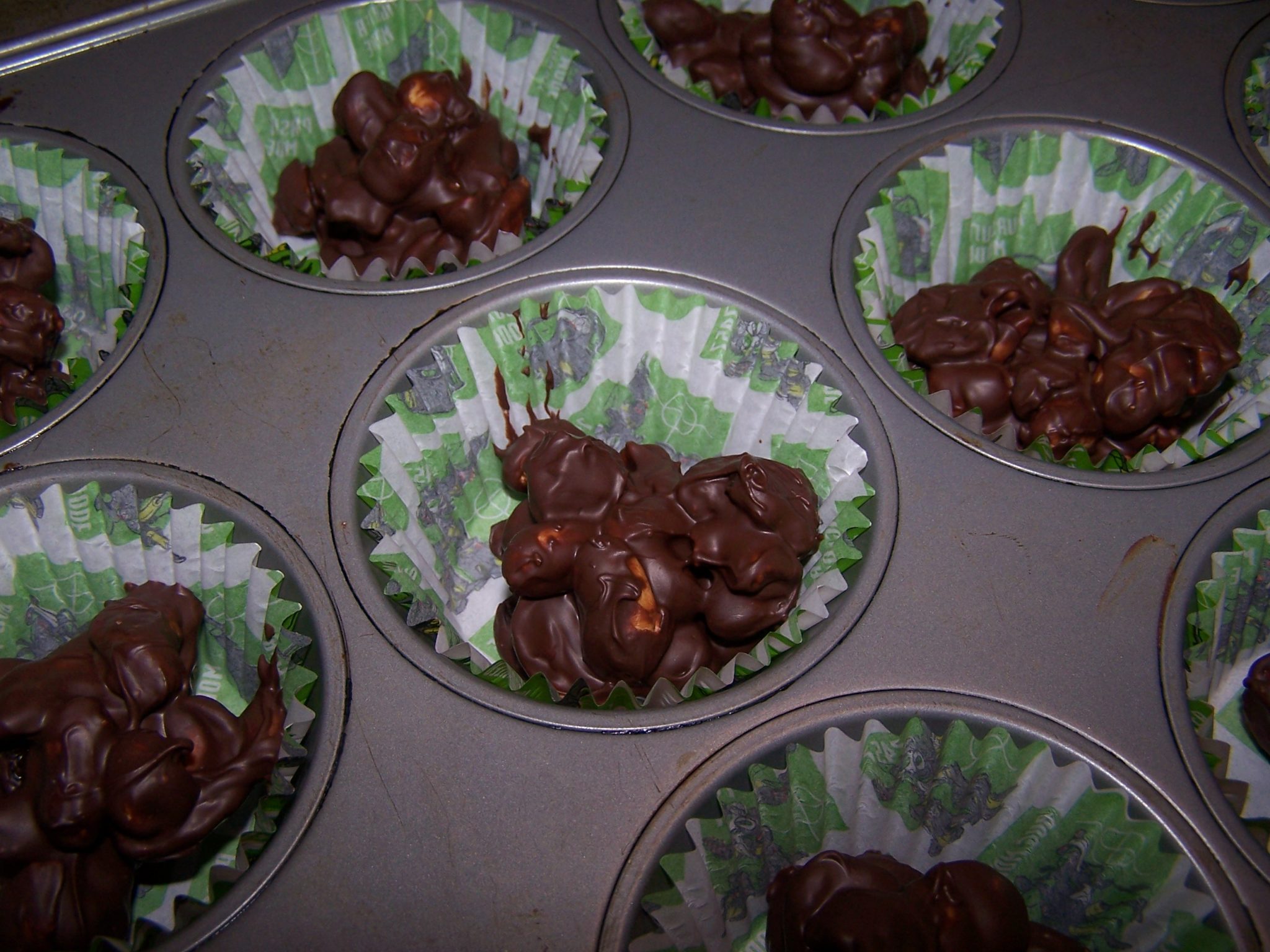 This is a very simple and quick dessert.  It took only about 15 minutes to prepare them.  This recipe came from Sandra Lee's Semi-Homemade magazine.
Ingredients:
1 (12 oz) Bag Semisweet Chocolate Chips
1 Cup Peanuts
1 Cup Cashews
½ Cup Dried Cherries
Pour chocolate chips into a microwaveable bowl.  Heat at 50% power for 30 second intervals until completely melted.  Stir in the peanuts, cashews and cherries.
Scoop into 24 paper muffin liners.  Refrigerate at least 1 hour to harden.
Yield: 24