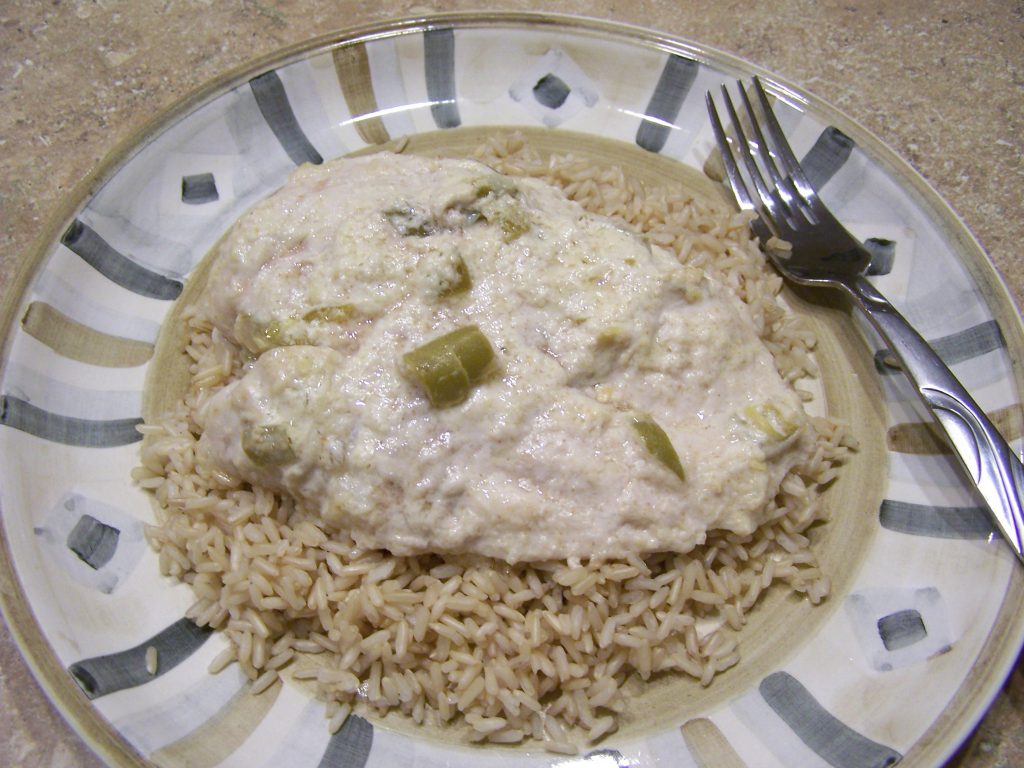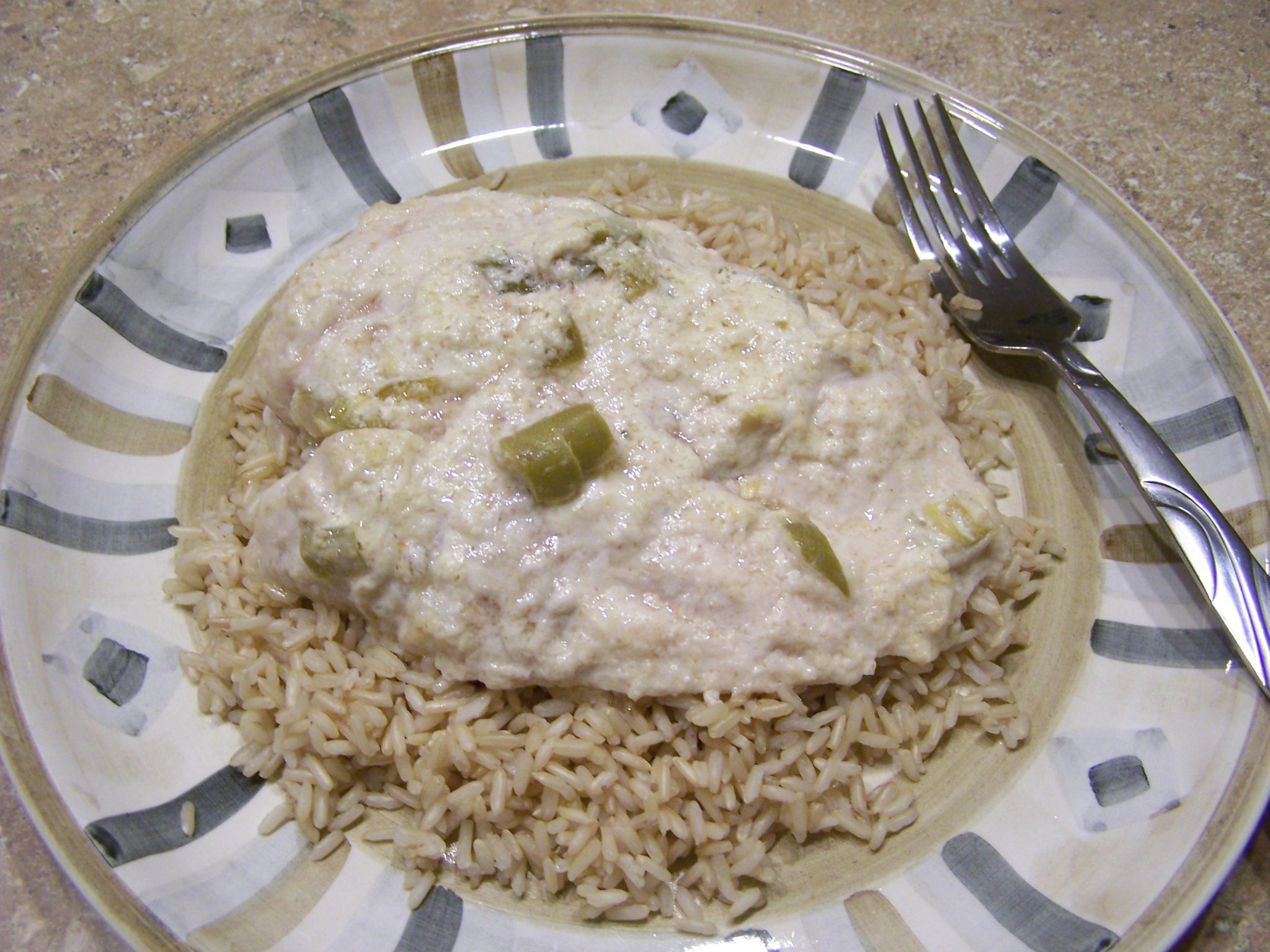 This is an Indian dish called "Murg Dahi", or Yogurt Chicken.  It sounds really odd to cook with yogurt, but this turned out to be so delicious and creamy.  A friend copied this recipe from a cookbook for me, so I don't know exactly where it came from.  Oh, and of course I changed a couple things.  This recipe calls for about 4lbs of chicken.  I just used 3 large chicken breasts since that is all I had, but any chicken will do.
Ingredients:
3½-4lbs Skinless Chicken Pieces (or breasts)
1 teaspoon Salt
1 Green Chili, finely chopped (or small can diced green chilies, drained)
1 Cup Plain Yogurt
2 teaspoons Ground Coriander
1 Tablespoon Fresh Ginger root, finely grated
4 Cloves Garlic, finely grated
¼ Cup Butter
Place chicken in a baking dish and prick them several times with a fork.
Combine the salt, chili, yogurt, coriander, ginger root, and garlic together in a small bowl.  Pour the yogurt mixture on top of the chicken and spread over the chicken on both sides.  Cover and refrigerate overnight, or for at least six hours.
When it's time to cook the chicken:
Preheat oven to 400°.  Place slices of butter onto the chicken pieces.  Bake uncovered for 20 minutes.  Baste the chicken with the juices (a spoon works well for this).  Reduce the oven temperature to 350° and bake until the chicken is cooked thoroughly, about 20 more minutes.
Serve either alone or over rice with the yogurt sauce on top.