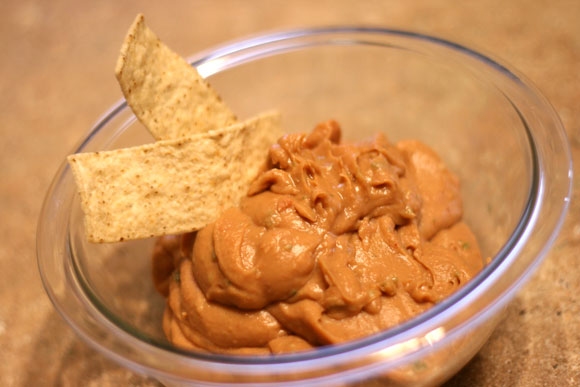 I brought this Jalapeno Bean Dip to my weekly Bible study and it was a big hit!
Ingredients:
16 oz Can Refried Beans
1 Jalapeno Pepper, seeds removed
1 Tablespoon Vinegar (Rice Vinegar or Apple Cider Vinegar)
1/2 teaspoon Salt
1/4 teaspoon Onion Powder
1/4 teaspoon Paprika
1/8 teaspoon Garlic Powder
1/8 teaspoon Cayenne Pepper
Blend all ingredients together in a blender or food processor until combined and the jalapeno is chopped very fine.
Cover and refrigerate for at least 1 hour.
Serve with tortilla chips.
Yield: About 2 Cups
-Recipe Adapted From Cookin' With Cyndi–