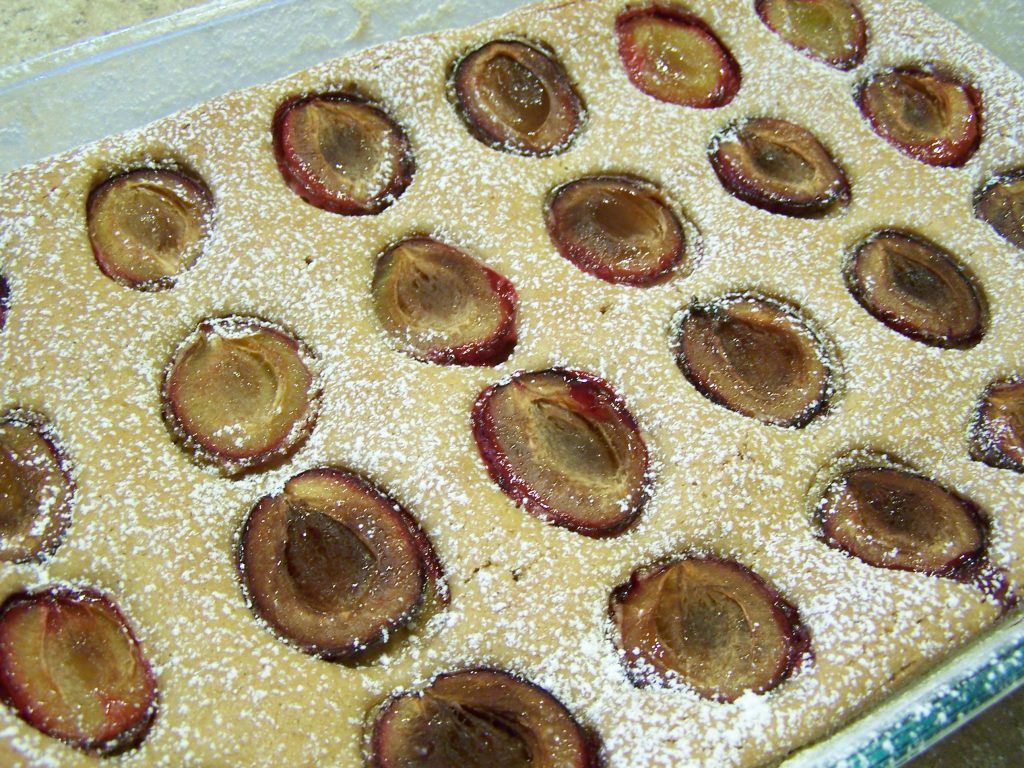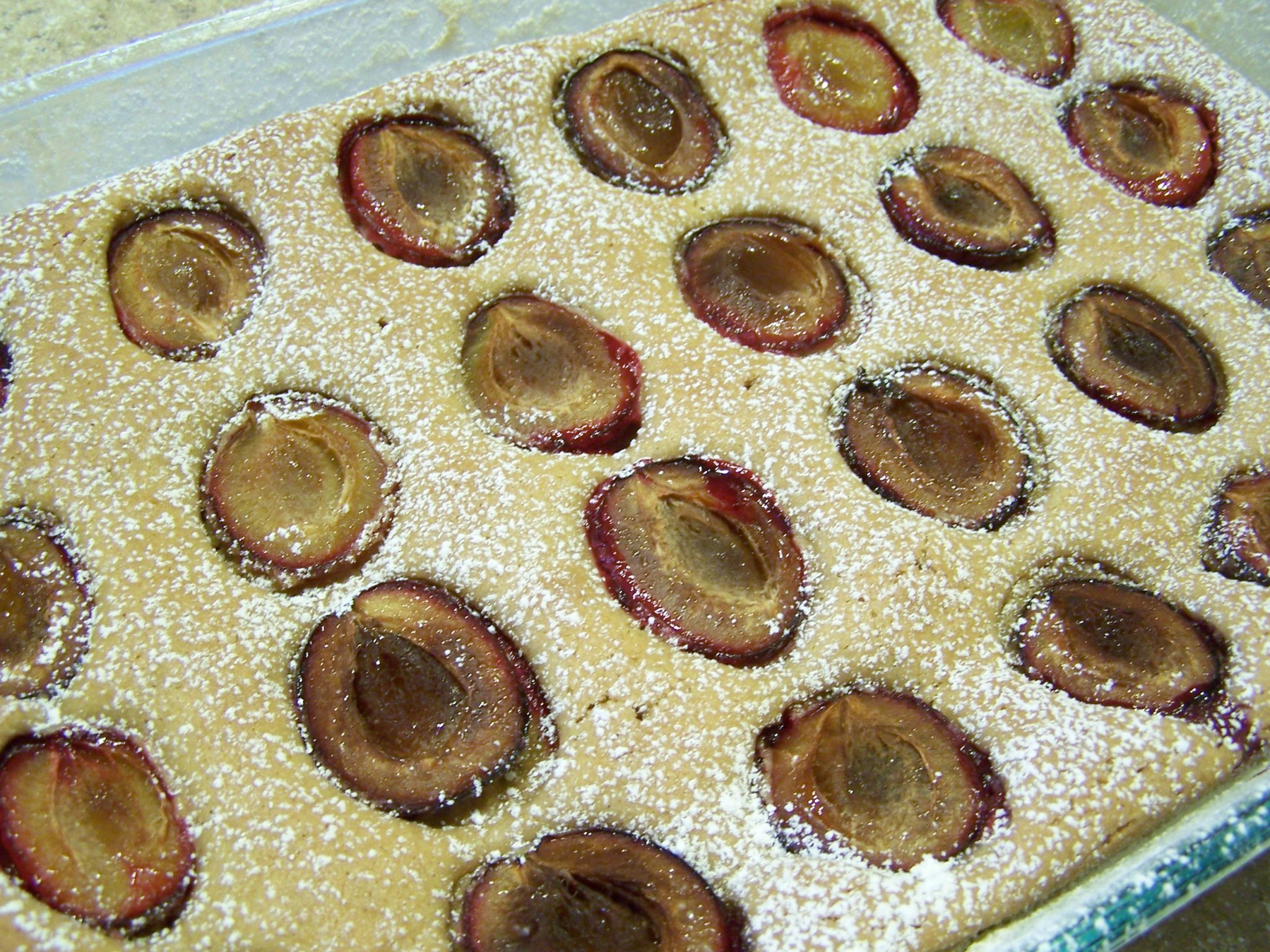 I had a bunch of Italian Plums that I needed to do something with.  Of course I love eating plums (Chloe does too), but I also needed to make a dessert tonight for our Bible study group.  Fruity desserts are great because you don't feel so bad about eating it…it's just fruit, right!  I found this recipe and it was just what I was looking for.  I only made a few changes.  I needed it to be bigger, so I doubled it.  I forgot to double the eggs, but it turned out just fine.  So I guess you can use 2 or 4 eggs.
Ingredients: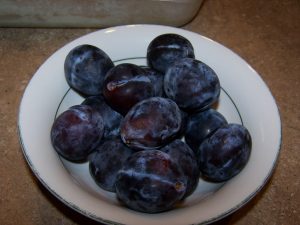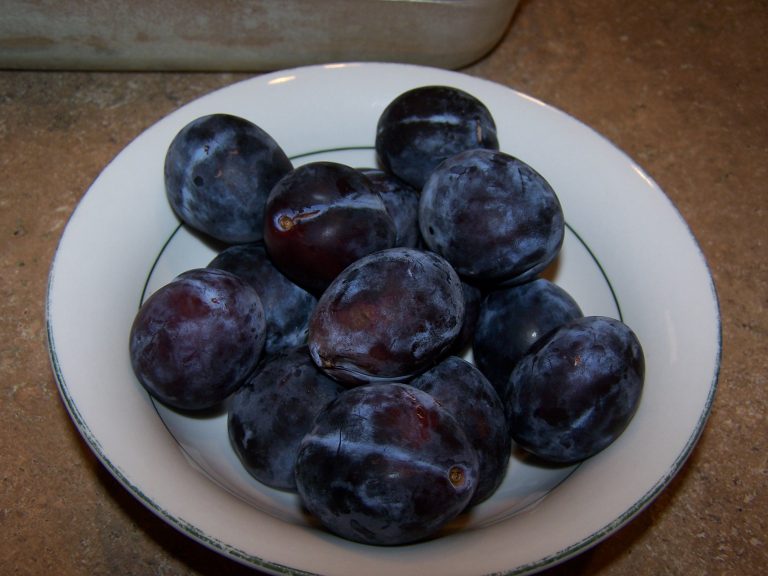 3 cups all-purpose flour
4 teaspoons baking powder
½ teaspoon salt
½ teaspoon ground cinnamon
½ cup plus 2 Tbsp margarine
1 ½ cup (packed) brown sugar
4 eggs
2/3 cup canola oil
Grated zest of 1 orange
2 teaspoons vanilla extract
12 Italian Plums, halved and pitted
Preheat oven to 350°F.  Grease and flour a 9×13 inch baking dish.
In a large bowl, mix together the flour, baking powder, salt and cinnamon.  Set aside.
In the bowl of an electric mixer cream together the margarine and brown sugar on medium speed.  Add the eggs one at a time.  Mix in the oil, zest and vanilla.  Turn the mixer down to low and slowly add the dry ingredients until just combined.
Spread the batter evenly in the prepared baking dish.  Place the plums cut side up in the batter and press them down until they are level with the top of the batter.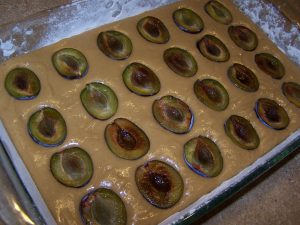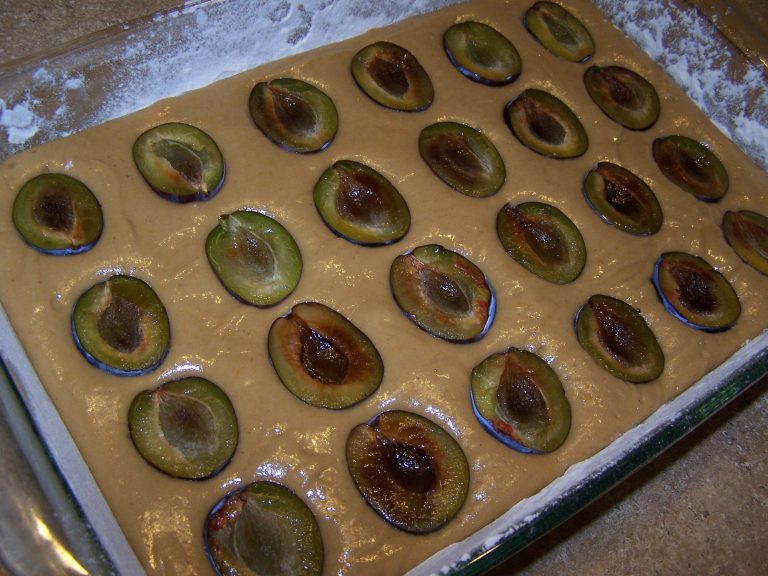 Bake until a toothpick inserted in the center comes out clean, 30-40 minutes.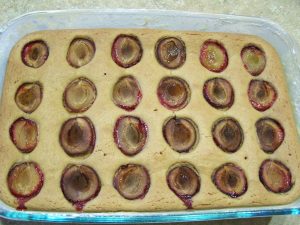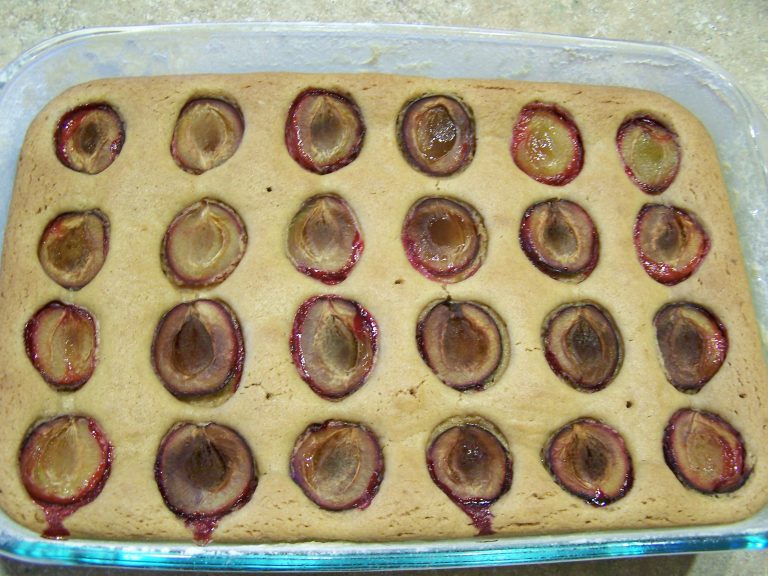 Cool on a wire rack.  Once cool, dust with powdered sugar.