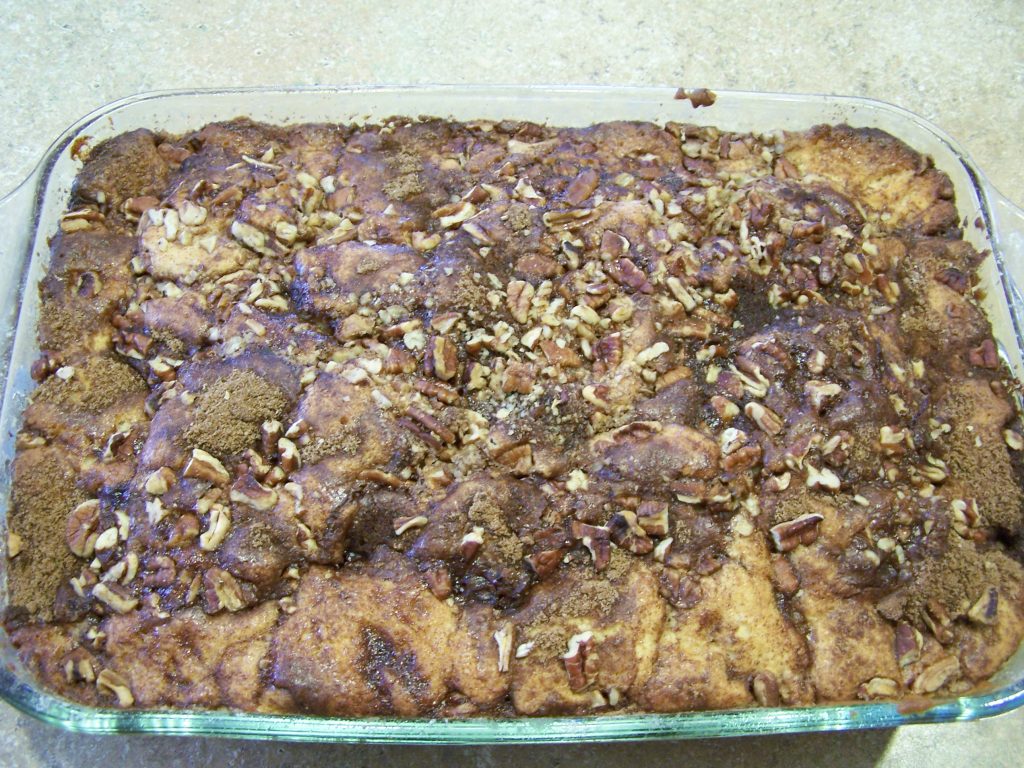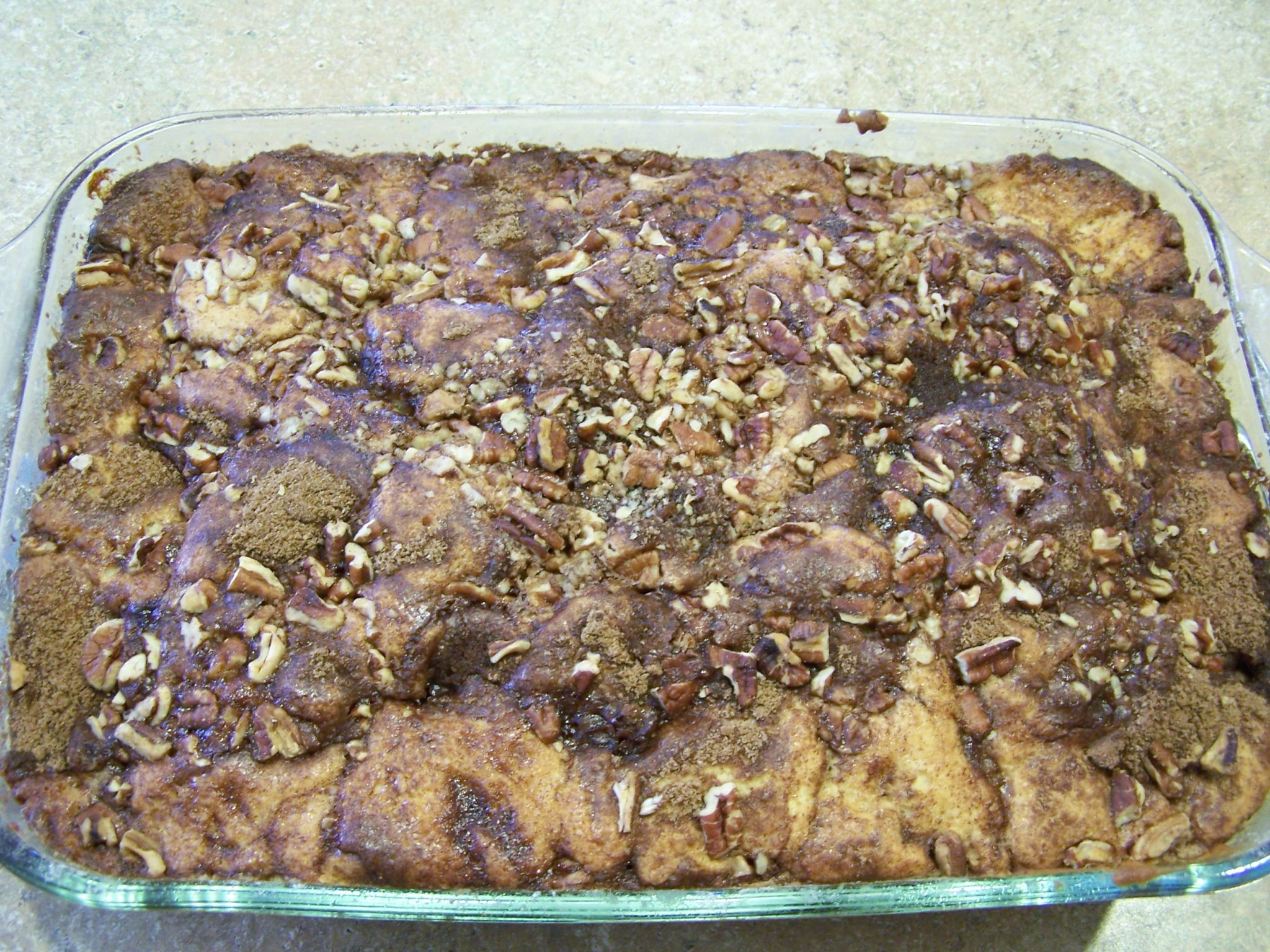 I found that most coffee cake recipes have sour cream in them, but I didn't have any sour cream in my refrigerator.  So, I had to do some searching until I found this recipe.  The original recipe called for raisins, but I didn't put any in this coffee cake.  This was really yummy!
Ingredients:
For the filling –
1½ cups light brown sugar
3 tbsp all purpose flour
3 tbsp cinnamon
1 ½ cups chopped pecans
¾ cup butter, melted
For the cake –
3 cups all purpose flour
1 tbsp baking powder
1 tsp salt
1 tsp vanilla extract
1 cup milk
1 cup butter, softened
1 cup sugar
2 eggs
Preheat oven to 350°F.  Prepare a 9X13 inch pan by spraying it with non-stick spray and dusting it with flour.
For the filling, combine brown sugar, 3 Tbsp flour and cinnamon in a bowl.
For the cake batter, combine flour, baking powder and salt in a large bowl and set aside.  Cream together the butter and sugar in the bowl of an electric mixer, about 2 minutes.  Add eggs and mix until combined.  Scrape down the sides of the bowl.  Add milk and vanilla, mix to combine.  Add flour mixture slowly, mixing until just combined.
Spread half of the cake batter in the prepared pan.  Sprinkle with half of the brown sugar mixture.  Pour on half of the melted butter.  Then half of the chopped pecans.  Repeat with remaining batter, brown sugar mixture, butter and pecans.
Bake until browned and a toothpick inserted in the center comes out clean, about 45 minutes.
Serve warm or room temperature.