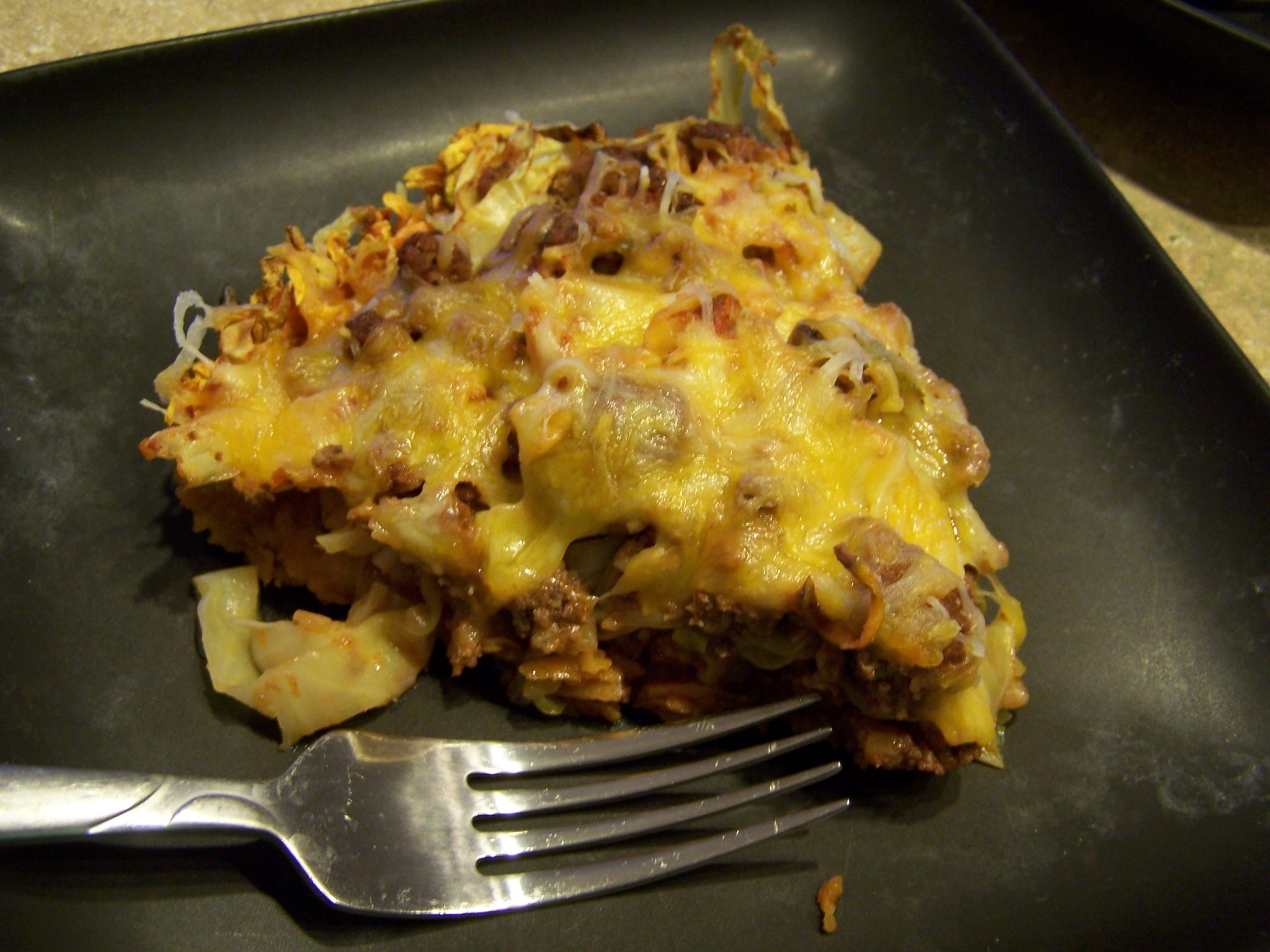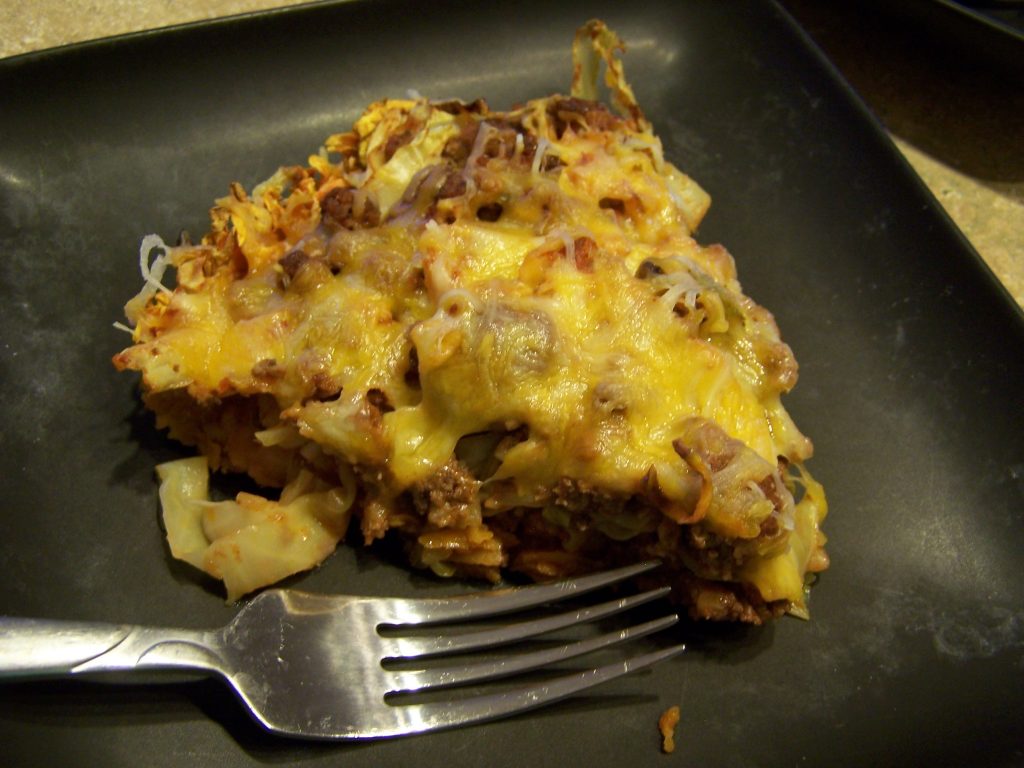 This is another favorite of mine that my mom used to make.  I normally make this with Idaho potatoes, but this time I used sweet potatoes.  The crust wasn't as crispy, but it was still very good.
Ingredients:
3-4 potatoes, shredded
2 Tbsp Extra-Virgin Olive Oil, divided
¼ tsp garlic salt
1 lb ground beef
2 cups shredded cabbage
1 jar chili sauce (or homemade chili sauce, recipe follows)
1 cup shredded cheddar cheese
Preheat oven to 350°F.  Spread 1 Tbsp olive oil in a pie pan, press the shredded potato into the pan and sprinkle with garlic salt.  Bake for 25 minutes.
While that is in the oven, heat the remaining 1 Tbsp olive oil in a skillet over medium-high heat.  Add the ground beef and cook until browned.  Remove to a plate lined with paper towels.  Put the cabbage in the same skillet and cook until softened, about 5 minutes.  Return the beef to the skillet and stir in the chili sauce.
Pour the beef & cabbage mixture into the pie pan.  Bake for 25 minutes.
Sprinkle with the cheese and put back in the oven to melt the cheese.  Let sit 5 minutes before cutting.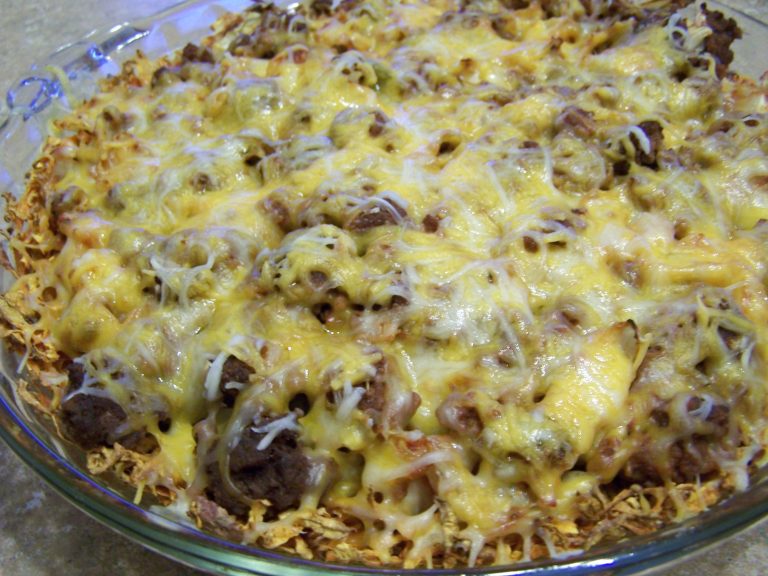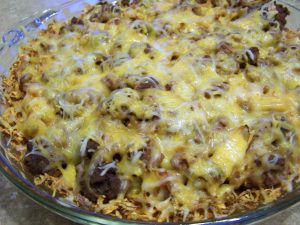 Chili Sauce:
1 can (8 ounces) tomato sauce
1/2 tsp ground cumin
1/2 tsp garlic powder
2 tsp dried onion
1/2 tsp dried oregano
1/2 tsp Worcestershire sauce
1/2 tsp hot sauce (Frank's Red Hot)
Salt and pepper to taste
Stir all ingredients together in a bowl.
Please follow and like us: