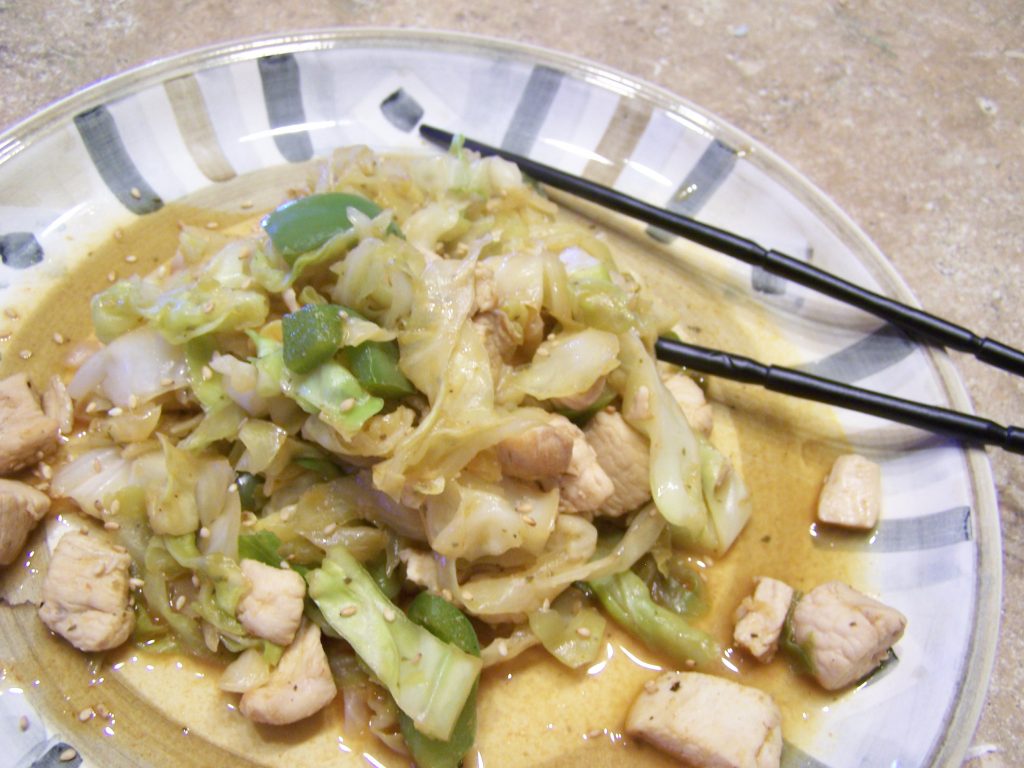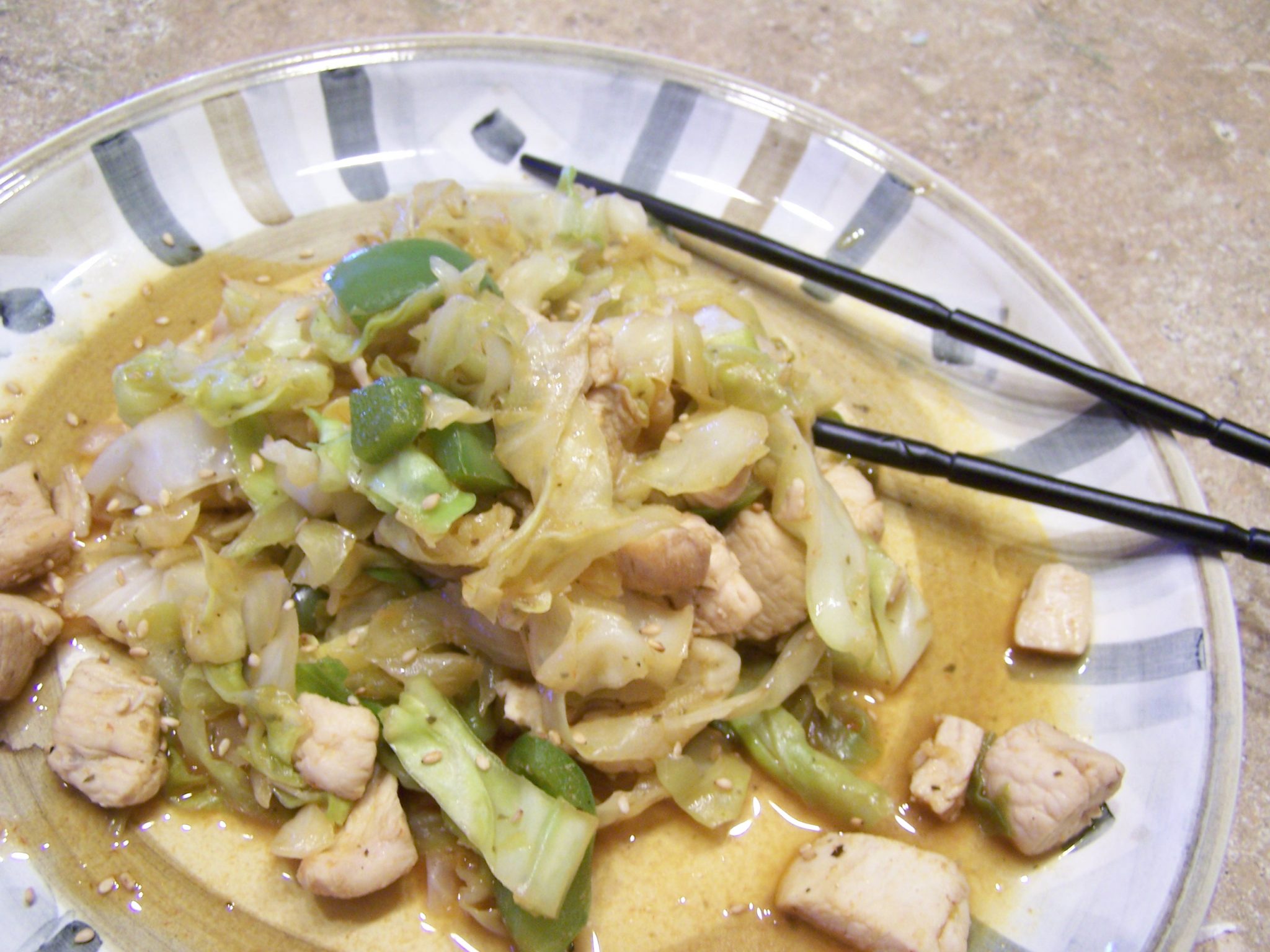 Stir-fry is a quick and easy meal that anyone can make.  It's hard to mess this one up.
Ingredients:
2 Tbsp canola oil
1 Tbsp sesame seed oil
2 chicken breasts, cut into bite sized pieces
1 green bell pepper, cut into large chunks
1 tsp grated ginger root
2 garlic cloves, grated
1 Tbsp Sriracha sauce
1 Tbsp Emeril's Asian Essence
freshly ground black pepper
3-4 Tbsp Soy Sauce
1 head cabbage, shredded
Sesame Seeds
Heat the canola oil and sesame seed oil in a wok over high heat.  Once the oil is hot, add the chicken.  Stir-fry until cooked thoroughly.  Add the bell pepper, ginger root, garlic, Sriracha sauce, Asian Essence and pepper.  Cook for 2 minutes, stirring often.  Add the cabbage and soy sauce.  Stir-fry until the veggies are tender, about 5-10 minutes.
Adjust seasonings to taste.  Serve with sesame seeds sprinkled on top.