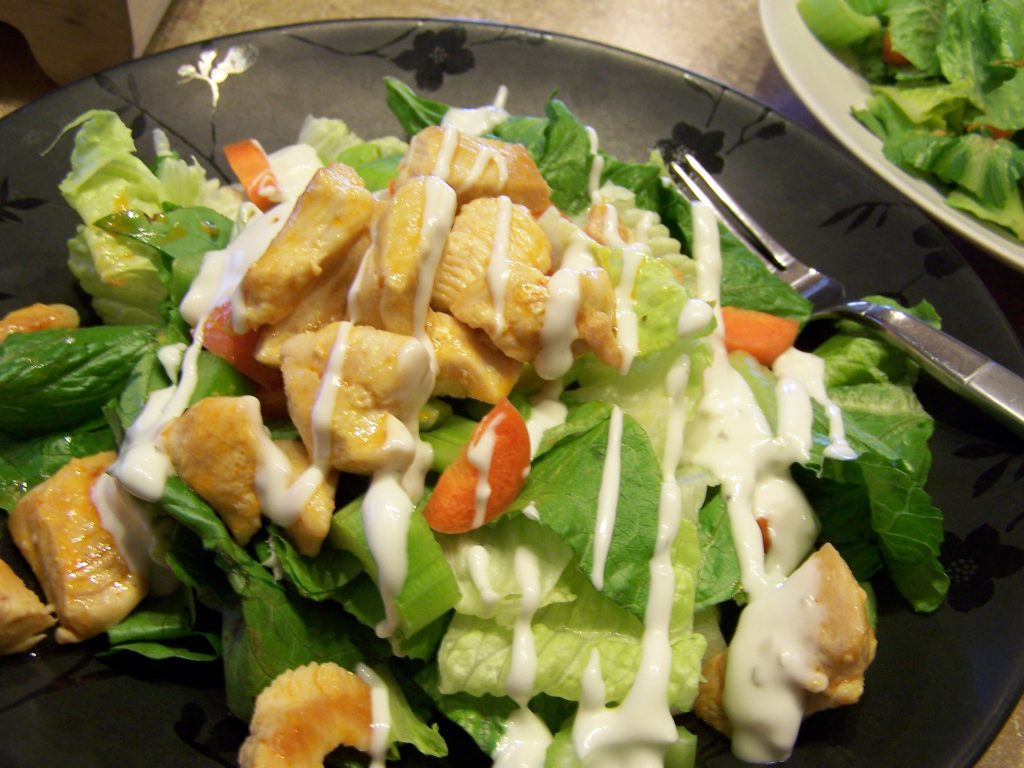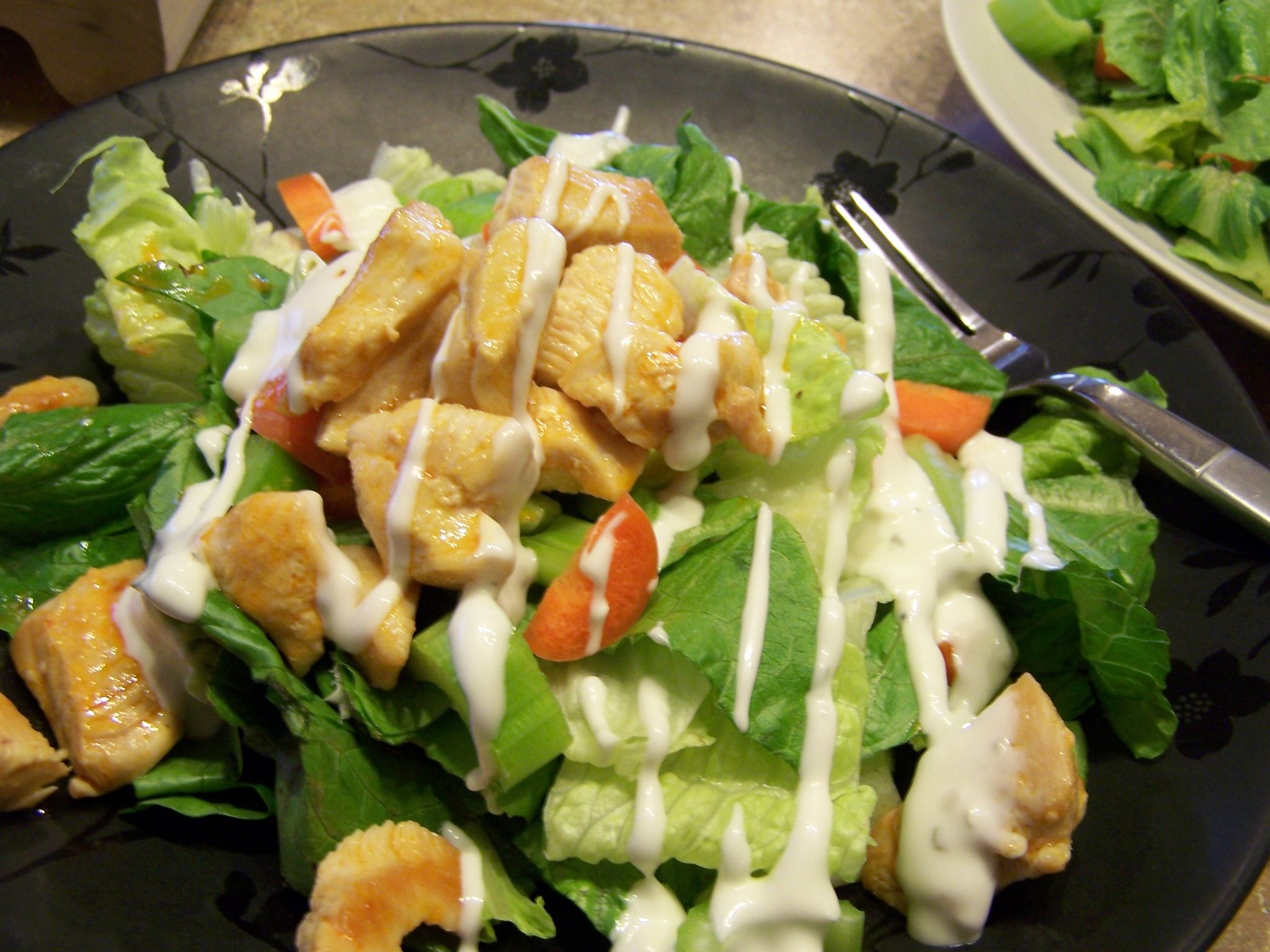 All the flavors of buffalo wings in a salad!  Yum!
Ingredients:
1 Tbsp extra-virgin olive oil
1 chicken breast, cut into bite sized pieces
2 Tbsp Frank's Red Hot Sauce plus more for serving
2 Tbsp butter
1 head romaine lettuce, chopped
2 stalks of celery, chopped
1 carrot, chopped
Blue cheese salad dressing
Heat olive oil in a skillet over medium-high heat.  Add the chicken, cooking until browned and cooked thoroughly.  Turn heat to low and add hot sauce and butter.  Cook for 1 minute.
Serve buffalo chicken over a bed of lettuce topped with celery and carrots.  Add more hot sauce if needed and drizzle with blue cheese dressing.
Serves 2