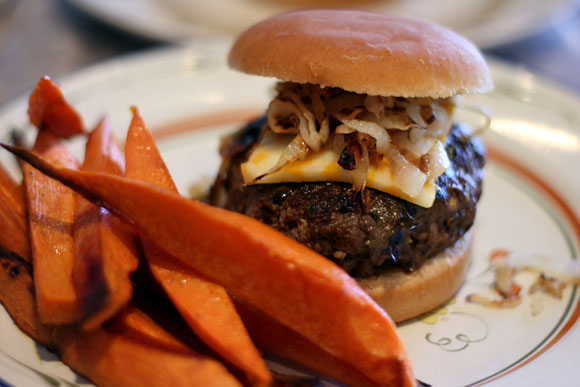 Here in New Mexico you can find fire roasted green chilies everywhere.  You can only buy a giant bag of them, so I need to figure out what else to do with them.  This burger was amazing!  If you don't live somewhere with an endless supply of these, you can just roast your chile peppers under the broiler until blackened.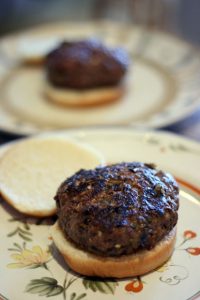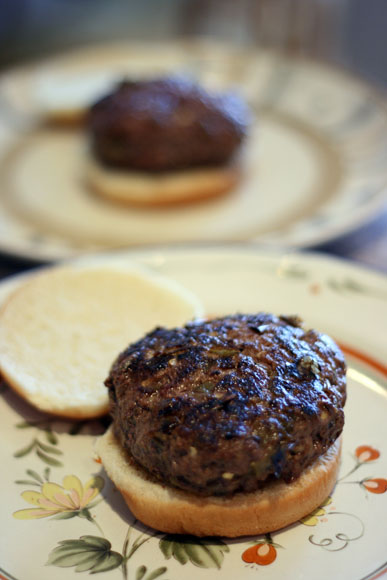 Ingredients:
1 1/2 lbs Ground Beef
4 Roasted Green Chiles, finely chopped (about 1/2 cup)
1/2 teaspoon Cumin
1 teaspoon Paprika
1/2 teaspoon Cayenne Pepper
Salt & Pepper
2-3 Tablespoons Olive Oil
1 Onion, thinly sliced
4 Slices Colby Jack Cheese
4 Hamburger Buns
In a large bowl, combine ground beef, chopped chiles, cumin, paprika, cayenne pepper, salt and pepper.  Mix with your hands until just combined.  Form into four patties.
Heat 1 Tablespoon olive oil in a large skillet over medium-high heat.  Cook for about 8-10 minutes, flipping once.  Cook to your desired doneness.
While the burgers are cooking, heat 1-2 Tablespoons olive oil in a small skillet over medium-high heat.  Saute the onions until soft and browned.
Serve the burgers topped with a slice of cheese and sauteed onions.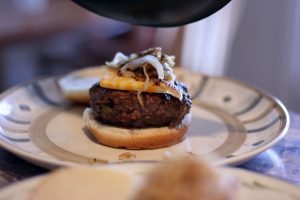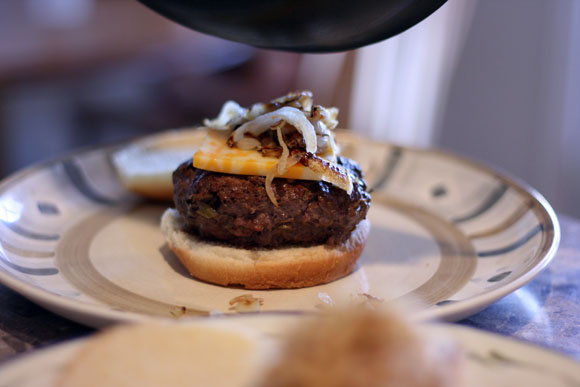 Yield: 4 Servings