I have recently moved to New Mexico, so I thought this meal was fitting.  There is a local store that I got these fresh corn tortillas and Pico de Gallo from – so delicious! You can make this meal with a rotisserie chicken for a quick and easy weeknight dinner.
Ingredients: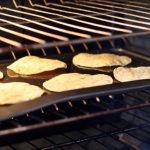 8 Corn Tortillas
Canola Oil
3 Avocados
2 Limes
1/4 Cup Cilantro, chopped
Salt & Pepper
2 Cups Shredded Chicken
1/4 teaspoon Paprika
Pico de Gallo – Homemade or store bought (about 1 cup)
Preheat oven to 400°F.  Place the tortillas on a baking sheet and lightly oil with canola oil.  Place in oven and bake until crispy, turning once or twice, about 10-15 minutes.
Mash together the avocados, juice of 1 lime and cilantro in a bowl.  Season to taste with salt and pepper.  Set aside.
Toss the chicken with the paprika and the juice of half a lime.  The chicken can be warmed in the microwave for 1 minute if desired.
Serve the tortillas with a spoonful of avocado, some chicken and Pico de Gallo on top.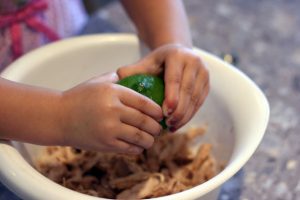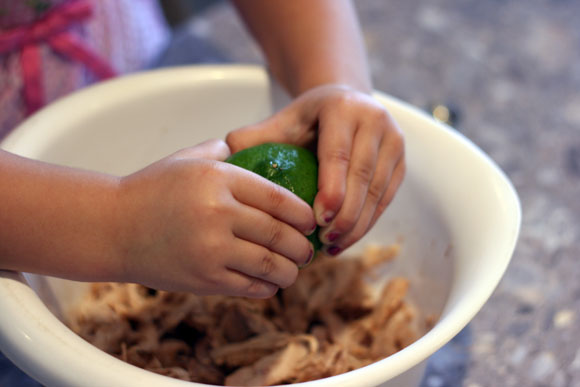 Serves: 4