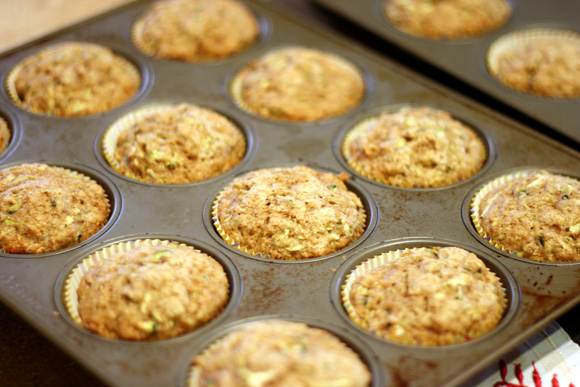 These zucchini muffins are moist and super delicious. It makes 24, so you can eat half and freeze the other half for later! Since I'm on my freezer cooking month, I froze half of these muffins in a gallon size freezer bag.
Ingredients:
1/4 Canola Oil
1/4 Milk (any milk: cow's, almond, rice…)
2 Cups Sugar
2 teaspoons Vanilla Extract
1 teaspoon Salt
1 teaspoon Baking Soda
3/4 teaspoon Baking Powder
2 teaspoons Cinnamon
1 1/2 Cups All Purpose Flour
1 1/2 Cups Whole Wheat Flour
3 1/2 Cups Grated Zucchini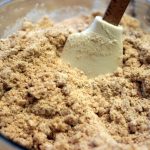 Preheat oven to 350°F.
In a large bowl, combine the oil, milk, sugar and vanilla. Add in the salt, baking soda, baking powder, cinnamon and flours. The mixture will be really dry at this point. Mix in the zucchini until the batter is moistened.
Divide between 2 greased or paper-lined muffin pans. Bake for 25-30 minutes, or until a toothpick inserted comes out clean.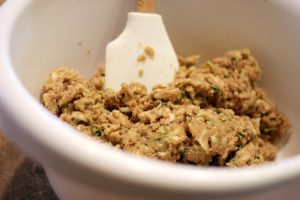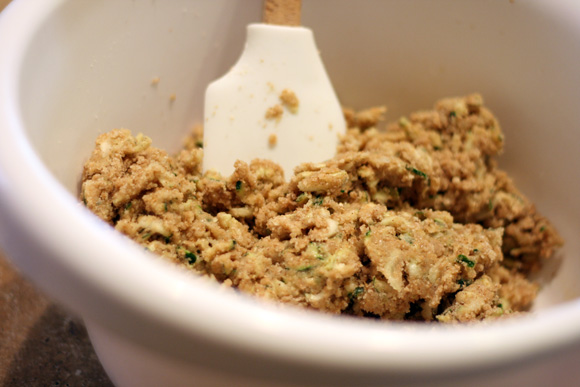 Yield: 24 Muffins
-Recipe from Savory Seasonings–