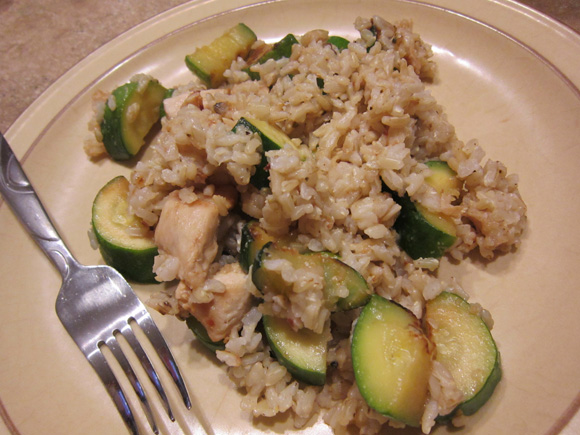 Garlic! Yum!
Ingredients:
1 Cup Brown Rice
1 Tbsp Extra-Virgin Olive Oil
2 Chicken Breasts, cut into bite sized pieces
2 Zucchini, chopped
3 Cloves Garlic, finely grated
Salt & Freshly Ground Black Pepper
Start cooking the rice by your preferred method.  I like to use a rice cooker.
Heat the olive oil in a large skillet over medium-high heat.  Once hot, add the chicken and cook until browned.  Add the zucchini and garlic and cook until softened, about 5-7 minutes.
Stir in the cooked rice.  Season to taste with salt and pepper.
Serves: 2-3