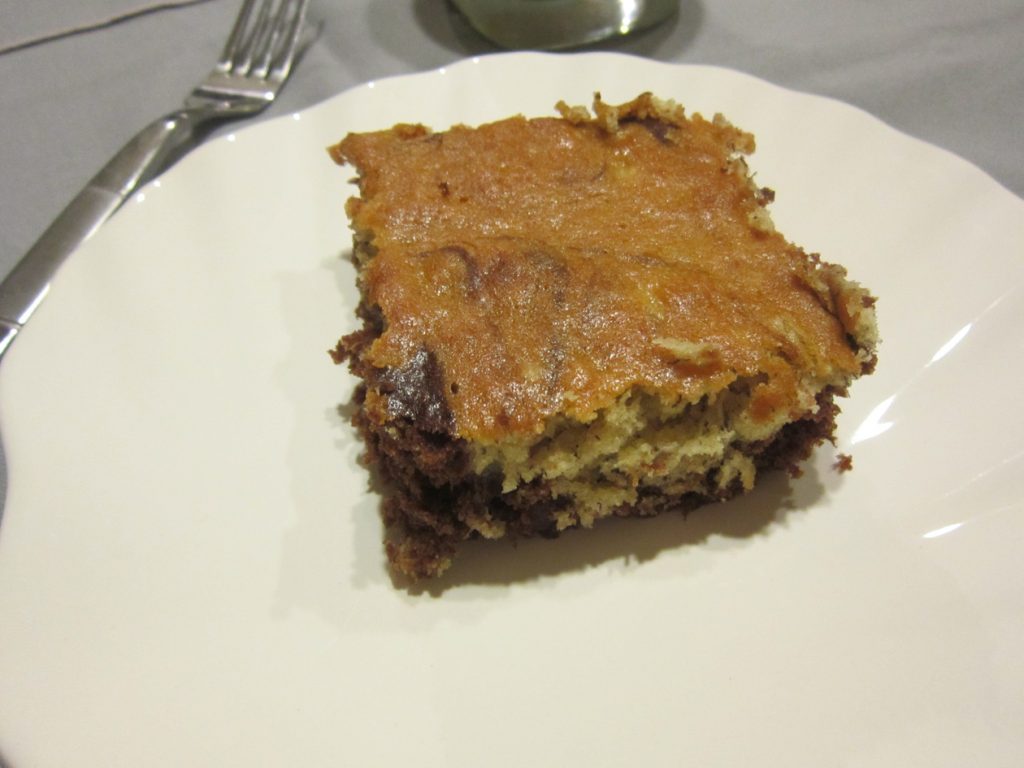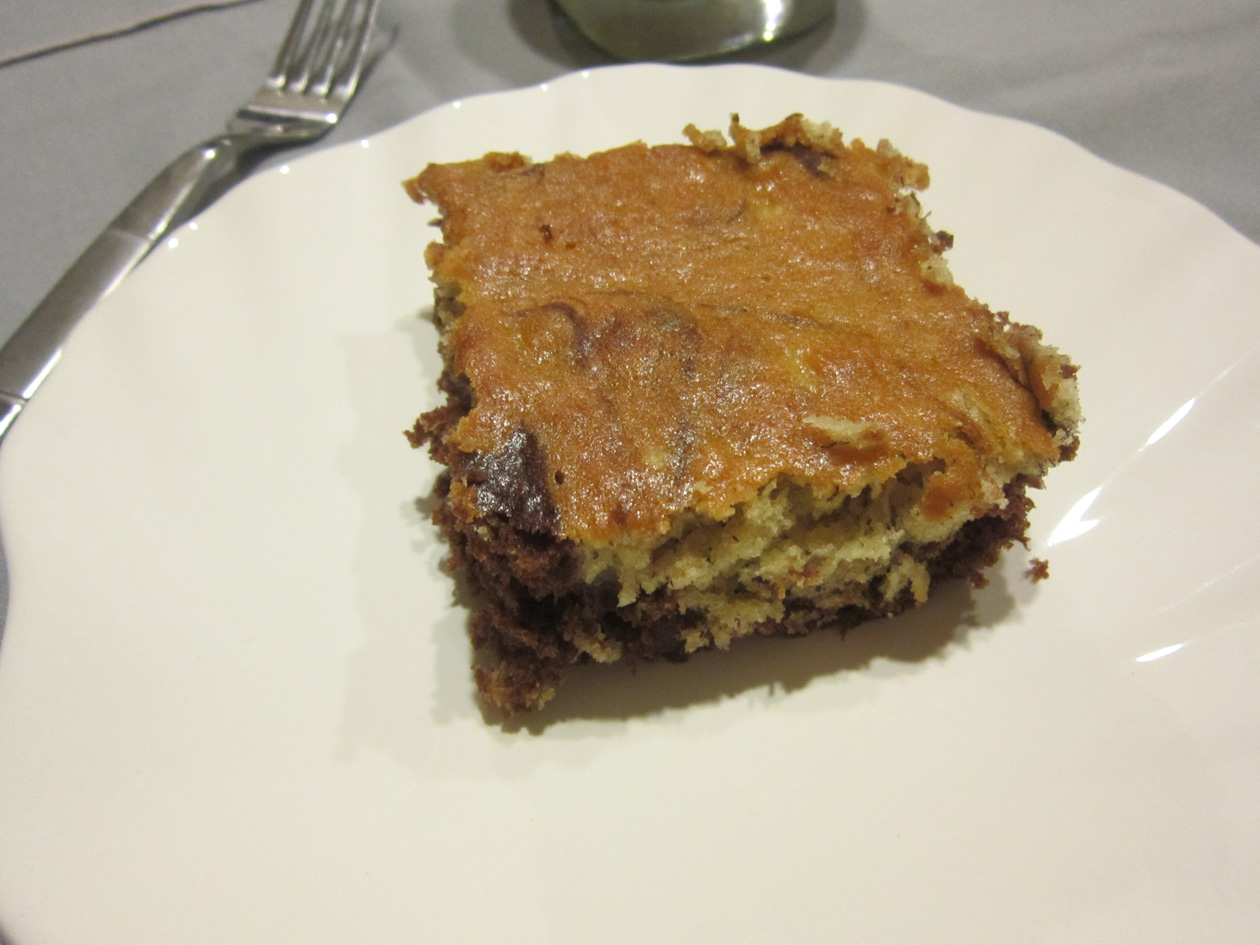 I'm always looking for banana recipes and this one is surely a keeper. They turned out to be more cake-like than I expected, but were super delicious.
Ingredients:
1/2 Cup Butter, softened
1 Cup Sugar
1 Egg
1 teaspoon Vanilla Extract
1 1/2 Cup Mashed Ripe Bananas (about 3 medium)
1 1/2 Cup All-Purpose Flour
1 teaspoon Baking Powder
1 teaspoon Baking Soda
1/2 teaspoon Salt
1/4 Cup Cocoa Powder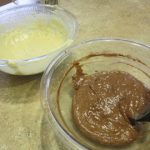 Preheat oven to 350°F. Spray a 9″ x 13″ baking dish with non-stick cooking spray.
In a large bowl, mix together the butter and sugar with an electric mixer until smooth. Add the egg and vanilla, mixing to combine. Mix in the bananas.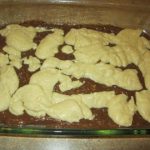 In another bowl, combine the flour, baking powder, baking soda and salt. Stir the flour mixture into the banana mixture.
Divide the batter evenly between two bowls. Add the cocoa powder to one bowl and stir to combine. Pour the cocoa batter into the prepared baking dish and spread out evenly.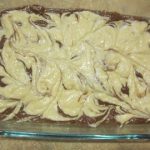 Spoon the other bowl of batter over the cocoa batter in the baking dish. Swirl with a knife.
Bake until a toothpick inserted in the center comes out clean, about 30 minutes.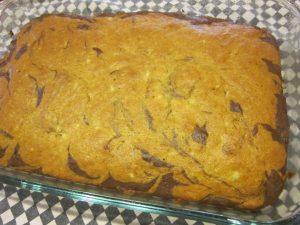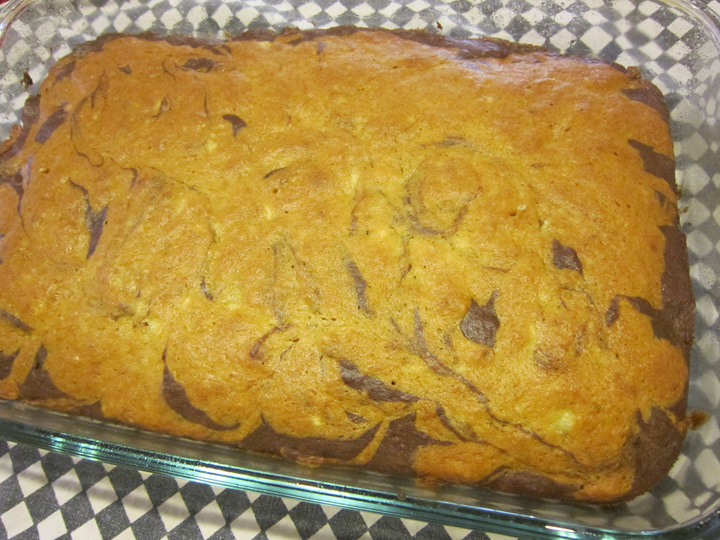 -Recipe comes from BeckyHiggins.com–