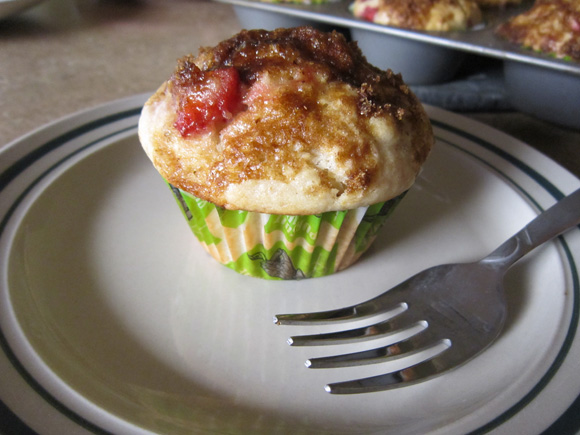 Yum! Two muffin posts in a row…it's amazing! I actually made these muffins the day before I went into labor with my son Owen. So, if you're about to pop maybe you should make these muffins too!
Ingredients:
2/3 Cup Milk
1/4 Cup Canola Oil
1 Mashed Banana, about 1/2 cup
1 Egg
1/2 Cup Rolled Oats
1 ½ Cup All-Purpose Flour
½ Cup Whole Wheat Flour
2/3 Cup Sugar
2 ½ teaspoons Baking Powder
1/4 teaspoon Nutmeg
1 Cup Fresh or Frozen Strawberries, chopped
Topping-
2 Tablespoons Brown Sugar
1/4 teaspoon Cinnamon
Preheat oven to 400°F. Line a 12 cup muffin tin with paper liners or spray with non-stick cooking spray.
Whisk together the milk, oil, banana and egg. Stir in the oats, flours, sugar, baking powder and nutmeg. Fold in the strawberries.
Divide the batter among the 12 muffin cups. Mix together the topping ingredients in a small bowl and sprinkle over the batter in the muffin tin.
Bake until a toothpick inserted in the center comes out clean, about 18-20 minutes.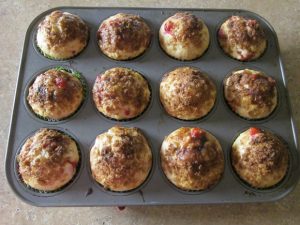 Yield: 12 Muffins