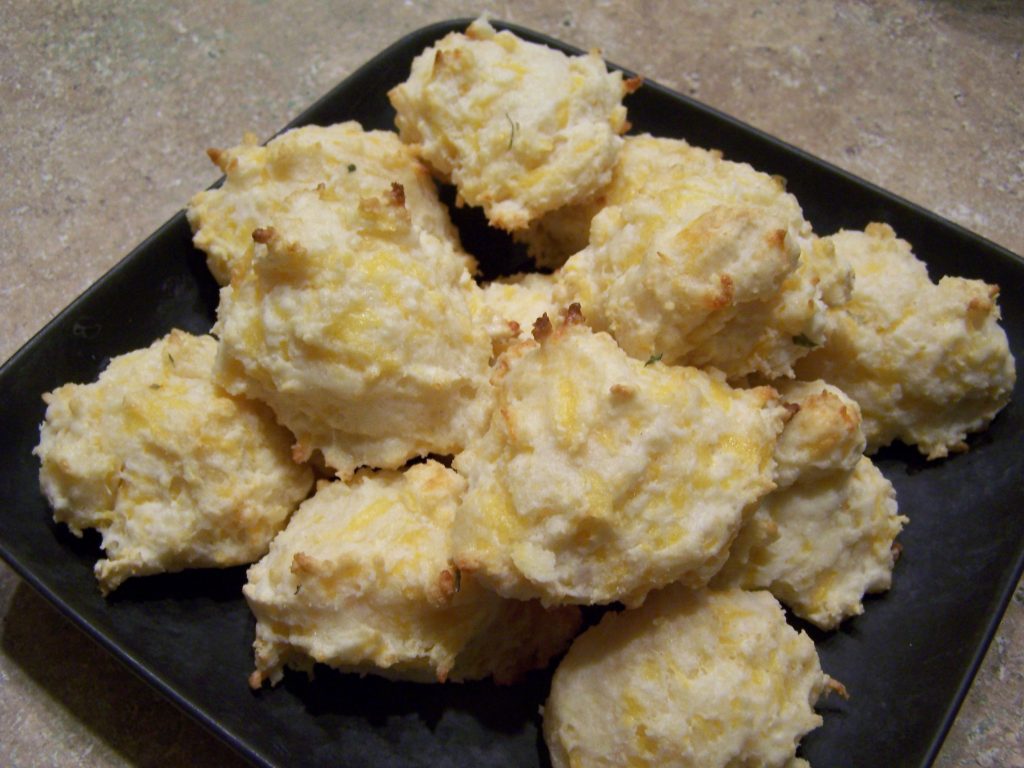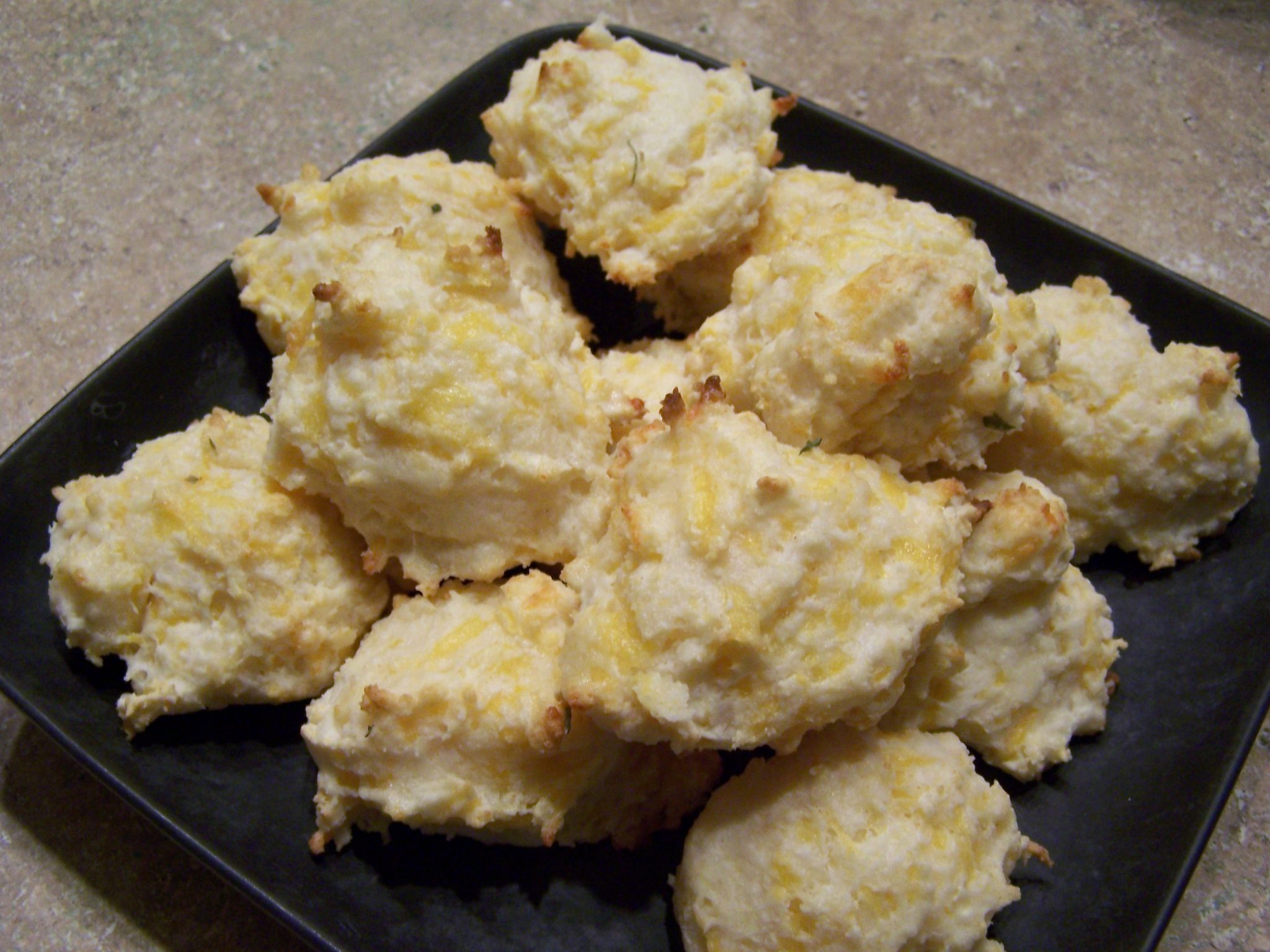 These cheesy biscuits are adapted by a good friend of mine from a Paula Deen recipe.  So good!!
Ingredients:
1 ¼ cups Biscuit Mix
1 cup grated Sharp Cheddar Cheese
1/2 cup Milk
Garlic Butter –
1/2 stick unsalted butter, melted
1/4 teaspoon garlic powder
1/4 teaspoon salt
1/8 teaspoon dried parsley flakes
Preheat oven to 400°F, line a baking sheet with foil and spray with non-stick cooking spray.
In a small bowl, stir together the biscuit mix and cheese.  Add the milk, stirring to combine.
Drop spoonfuls onto the prepared baking sheet.  12 biscuits total.
When the biscuits are almost done baking, combine the melted butter (microwave a few seconds), garlic powder, salt and parsley.  Brush the garlic butter on the hot biscuits right when they come out of the oven.
Serve warm.
Yield: 12 Biscuits