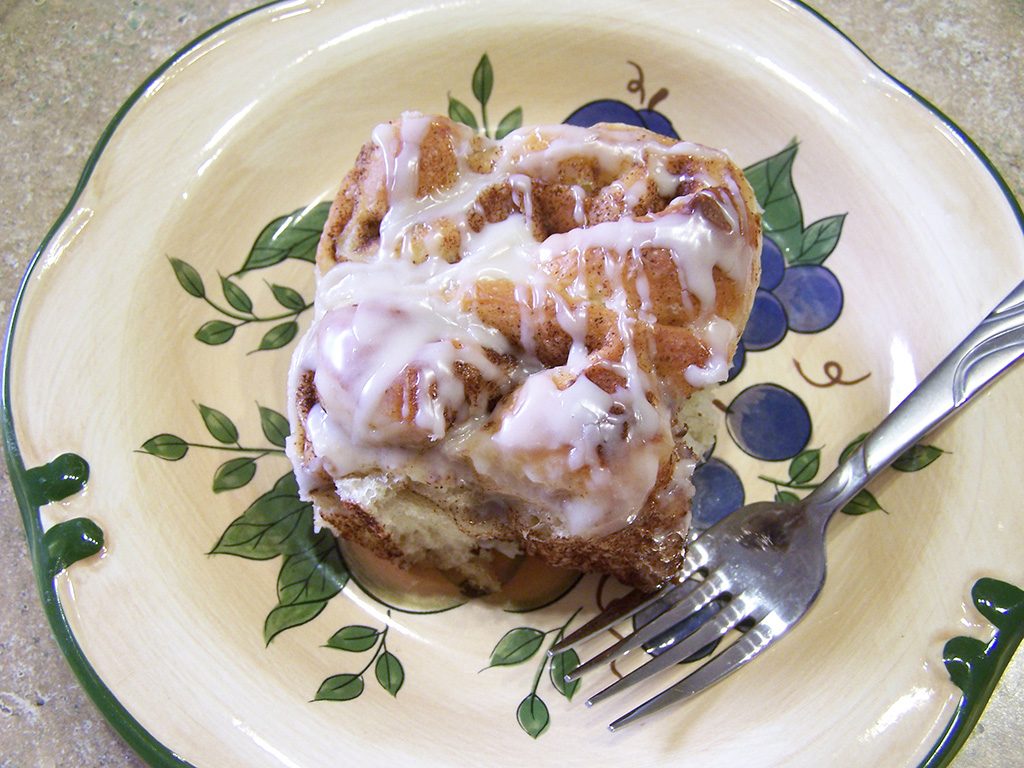 Yum!  Delicious homemade cinnamon rolls.  This may seem intimidating to make, but it's actually very easy.  The key is making this the night before, then all you have to do in the morning is bake it. I love making these for dessert as well as breakfast.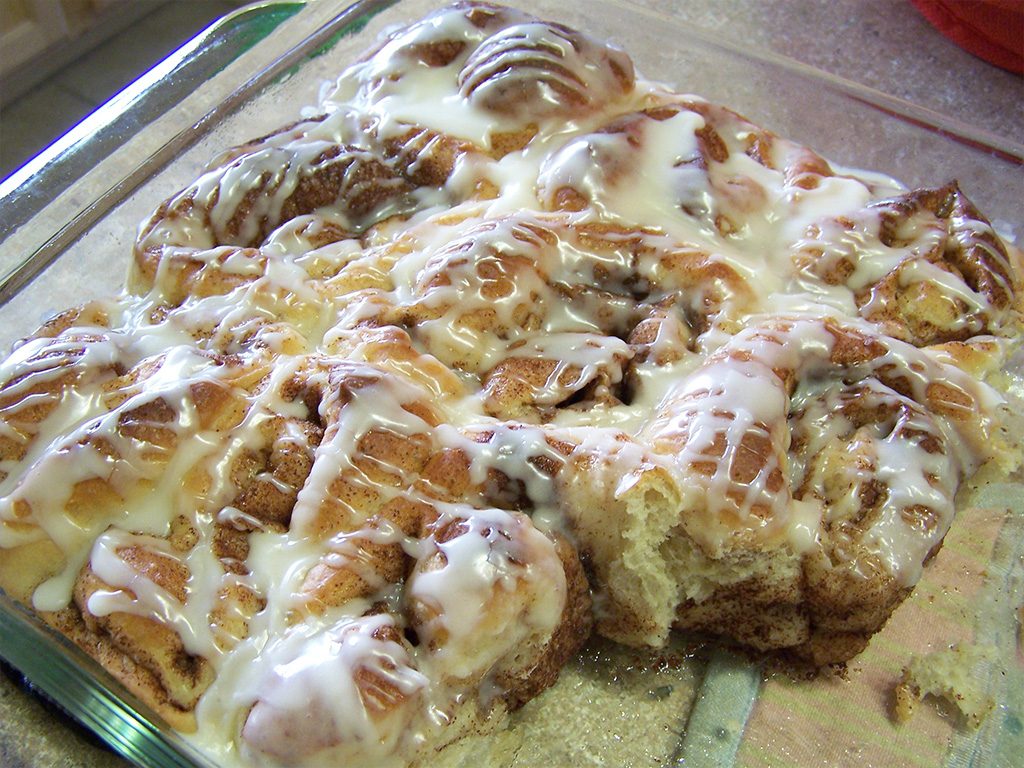 Ingredients:
Dough –
1 cup water (room temperature if using a bread machine for the first rise, 105°F-115°F if not)
1 egg, room temperature
¼ cup canola oil
1/3 c sugar
3½ cups bread flour1 Tablespoon yeast
Filling –
½ cup butter, softened
½ cup sugar
1 ½ Tablespoons cinnamon
Icing –
1 Cup Powdered Sugar
¼ teaspoon Vanilla Extract
1-2 Tablespoons Milk
If using a bread machine, use the bread machine directions for bread dough. This will do the first rise.
Otherwise, put all dough ingredients in the bowl of a stand mixer. Attach the dough hook and knead on low or stir speed until dough forms a ball and pulls away from the sides of the bowl. Put in a greased bowl and cover. Let rise in a warm draft free place for 45 minutes to 1 hour, or until it doubles in size.
Punch down, roll into a 12" X 16" rectangle and spread the butter onto the dough. Combine remaining filling ingredients and sprinkle over dough. Roll up tightly starting with the longer side, so you end up with a 16 inch dough log.  Cut into 1" slices with a pizza cutter.
Place the cinnamon roll slices in a greased 9"X13" baking dish and let rise in a warm draft free place 45 minutes to 1 hour, or until it doubles in size.  You can do this the night before to bake in the morning by letting it rise (covered) in the refrigerator overnight, let sit at room temperature for about 30 minutes, then bake.
Bake at 350°F until golden brown, about 30 minutes.  Let cool 10 or 15 minutes.
Make the icing by combining the powdered sugar, vanilla and the milk.  Drizzle on top of the cinnamon rolls.
Yield: 16 Cinnamon Rolls