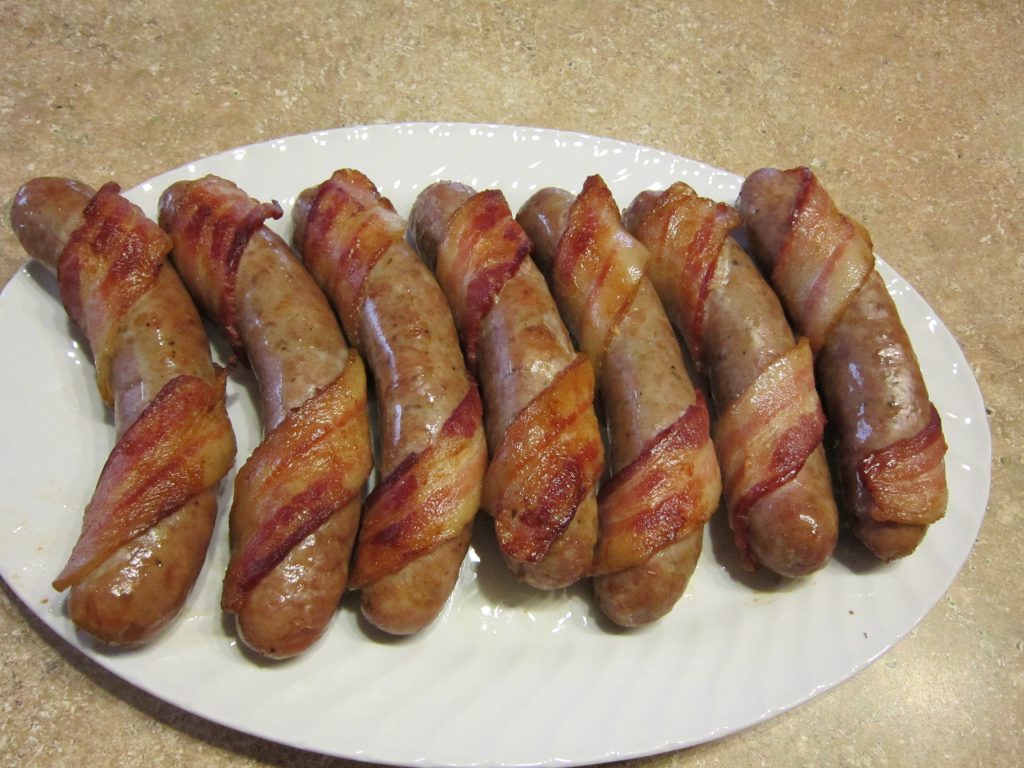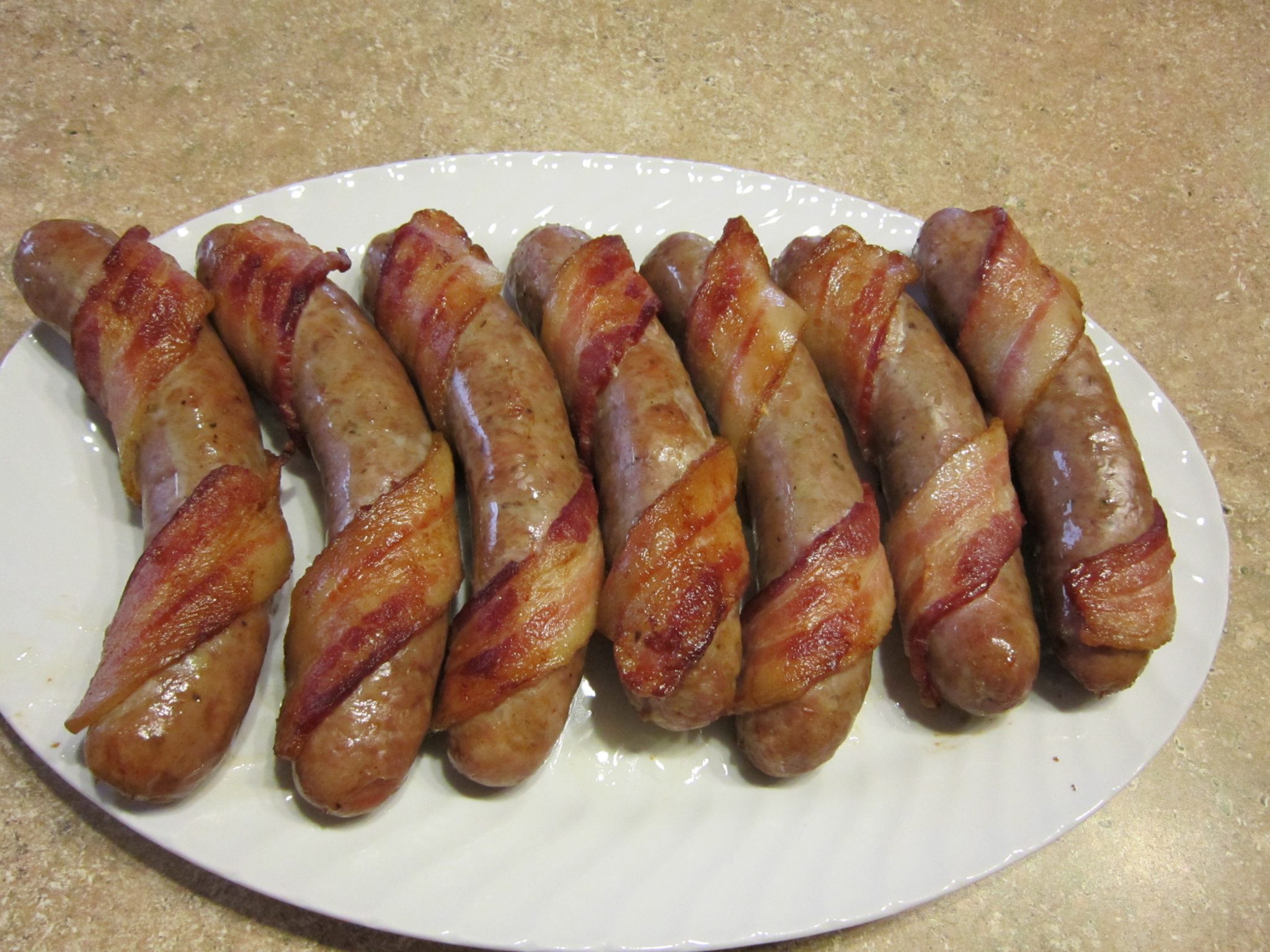 Sausage wrapped in bacon…does it get better than this?  You can eat these alone or on a bun.  Yum!
Ingredients:
Italian Sausages
Bacon (1 piece per sausage)
Preheat oven to 200°F.  Line a baking sheet with foil for easy clean up.
Wrap each sausage with a piece of bacon.  Secure the bacon with 2 toothpicks.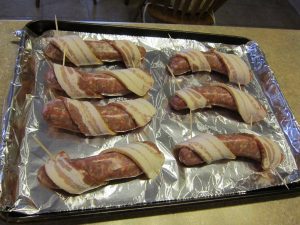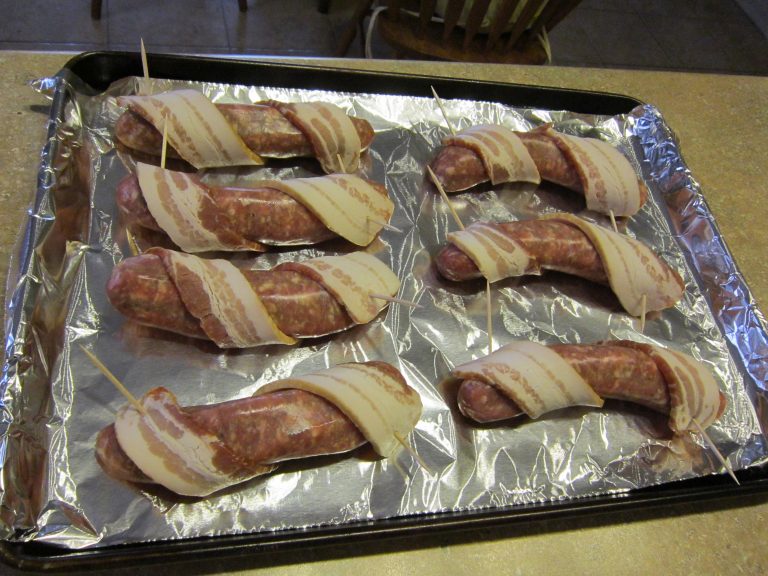 Bake until the sausages reach 165°F, about 30-45 minutes.  Remove toothpicks before serving.