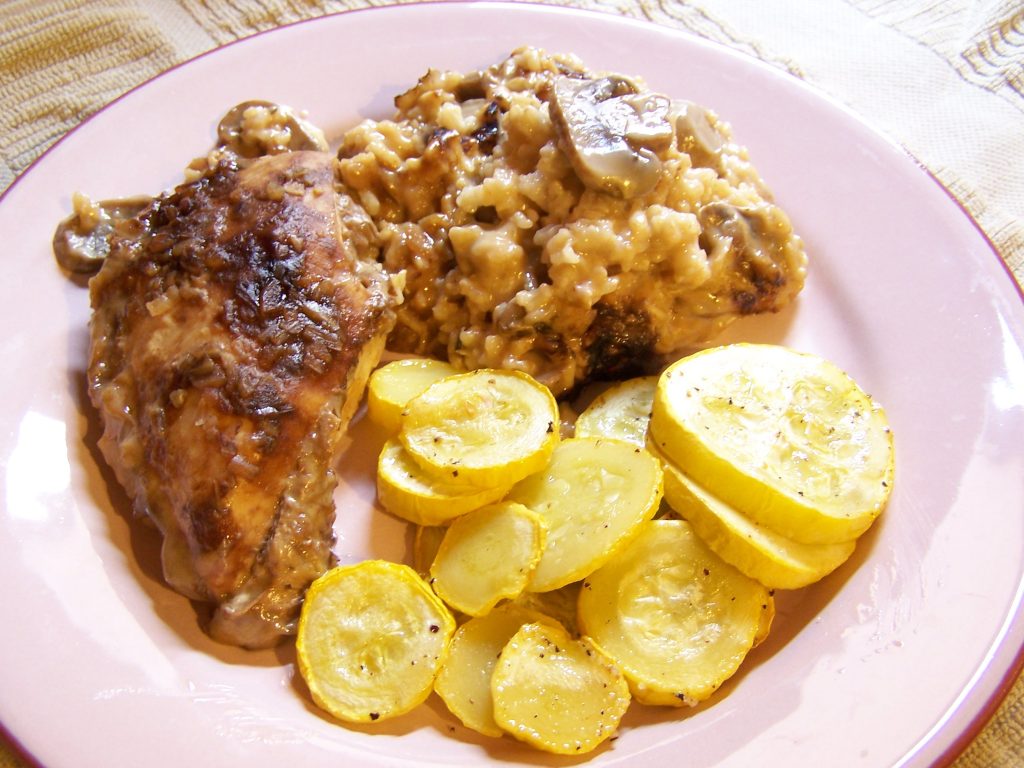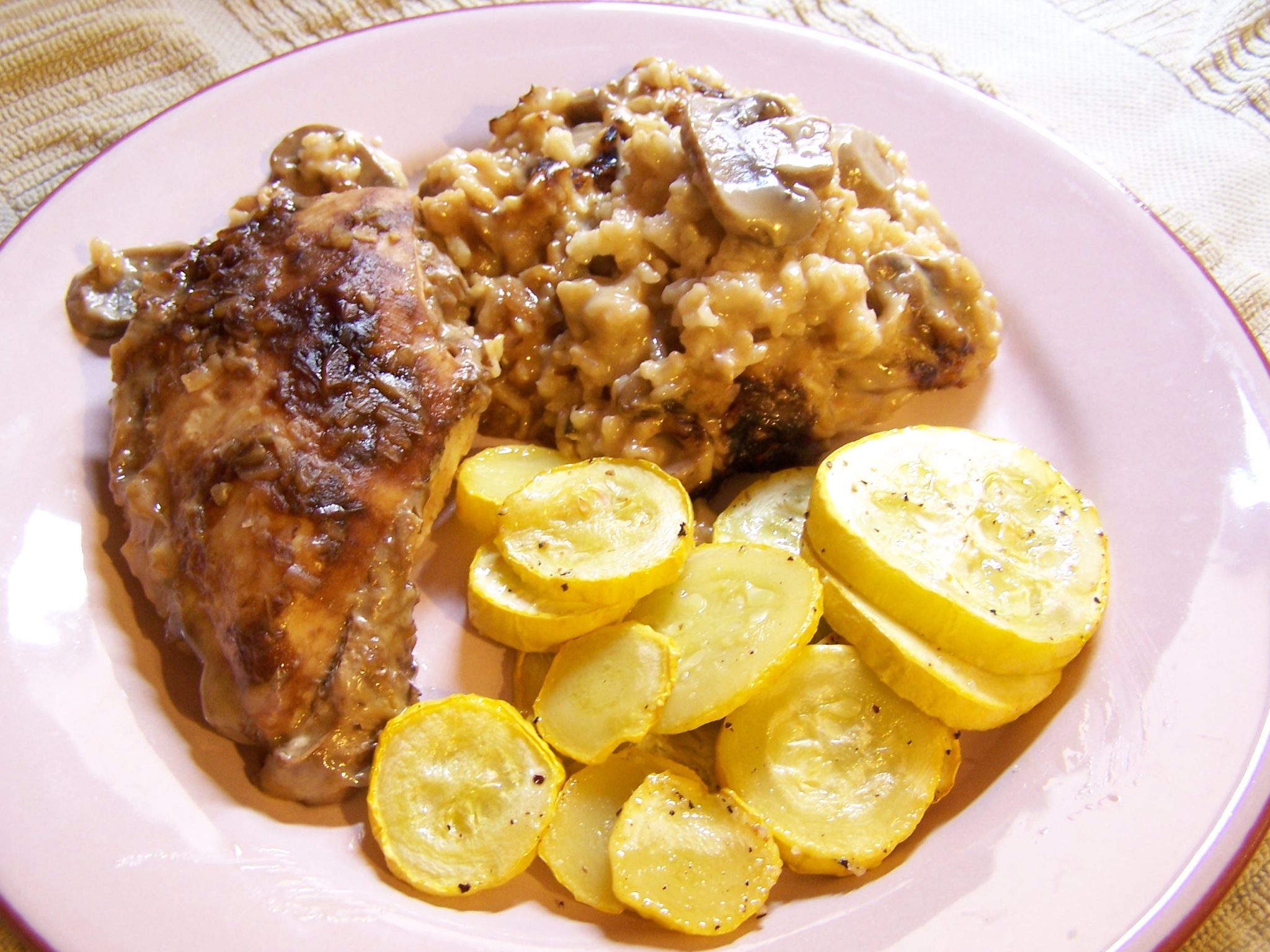 I got this recipe from a friend of mine a few months ago.  Her description of this recipe is "Easiest.Recipe.Ever."  Dinner is always easy when you can just throw it in the oven and forget about it.  I like to serve this with a roasted vegetable which I add to the oven during the last 30 minutes of cooking.  Tonight we made yellow squash.

Ingredients:
2-3 Tbsp butter
1 1/2 cups uncooked brown rice
1 (13.25oz) can of mushrooms, undrained
3/4 cup of milk
1 (10.75oz) can Cream of Mushroom soup
1 (10.75oz) can Cream of Chicken soup
1 envelope dried onion soup mix
4-6 frozen chicken breasts

Preheat oven to 350 degrees F.  Rub butter in a casserole dish.  In a large bowl, mix rice, milk, mushrooms, cream of chicken soup and cream of mushroom soup together. Pour into cassarole dish. Place chicken on top and sprinkle with the onion soup mix. Cover with foil and bake 2 hours at 350 degrees.