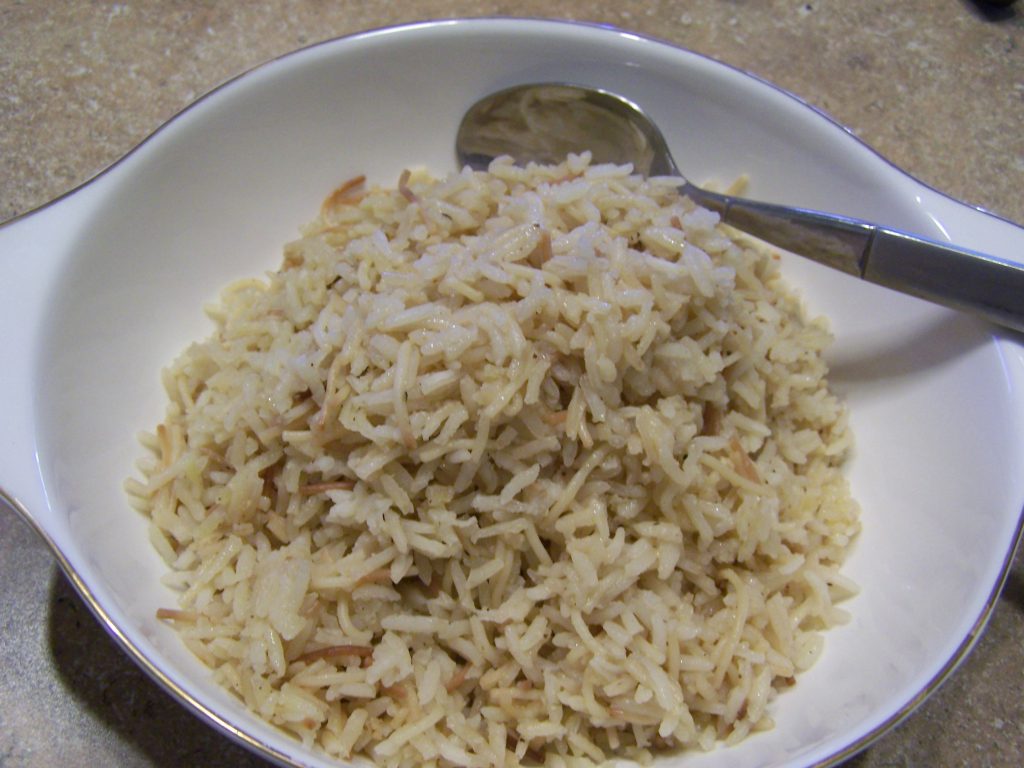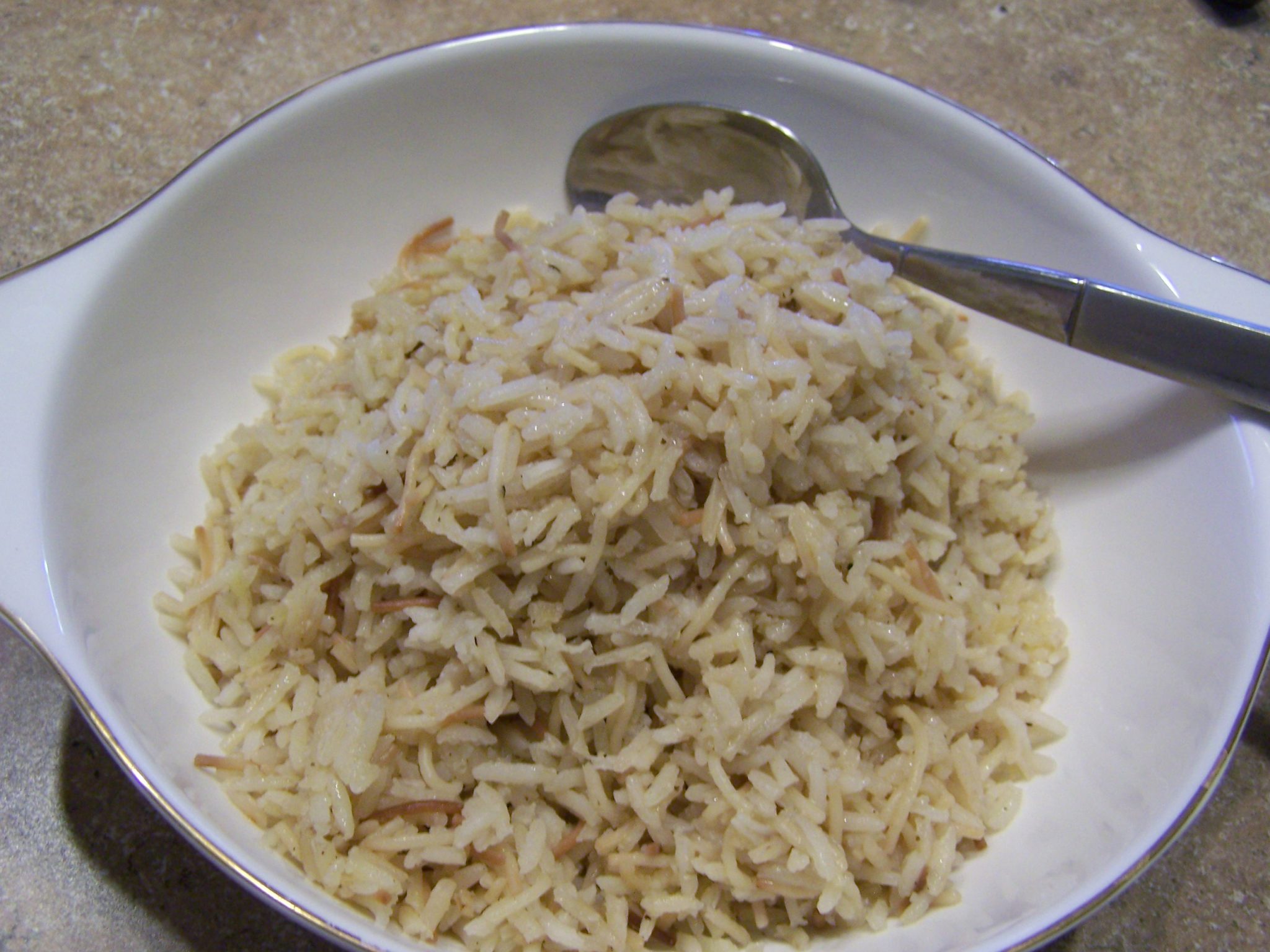 This is a great side dish that goes well with just about anything. This makes 4 servings.
Ingredients:
2 Tbsp butter
1/3 cup thin spaghetti or angel hair pasta, broken into 1 inch pieces
3/4 cup white rice
1 1/2 Chicken broth
salt and pepper
Melt butter over medium-high heat in a sauce pan.  Add pasta and rice and cook for about 3 minutes to lightly brown.  Stir in chicken broth and season with salt and pepper.  Cover, reduce heat to medium-low and cook for about 18 minutes, or until rice is tender.