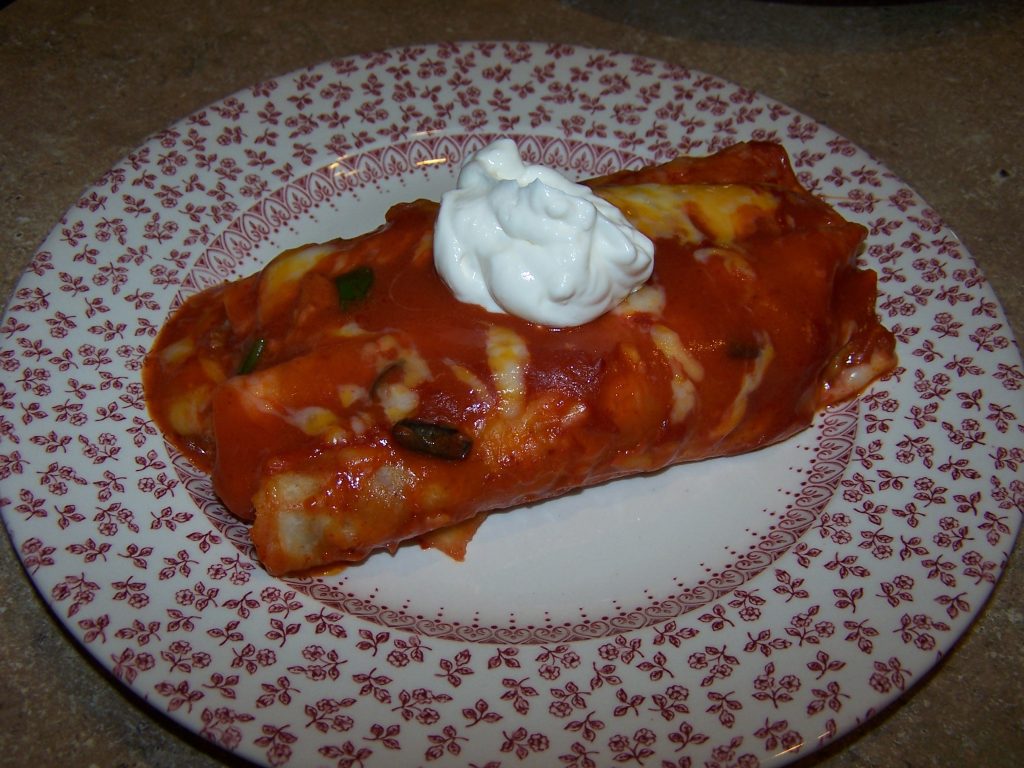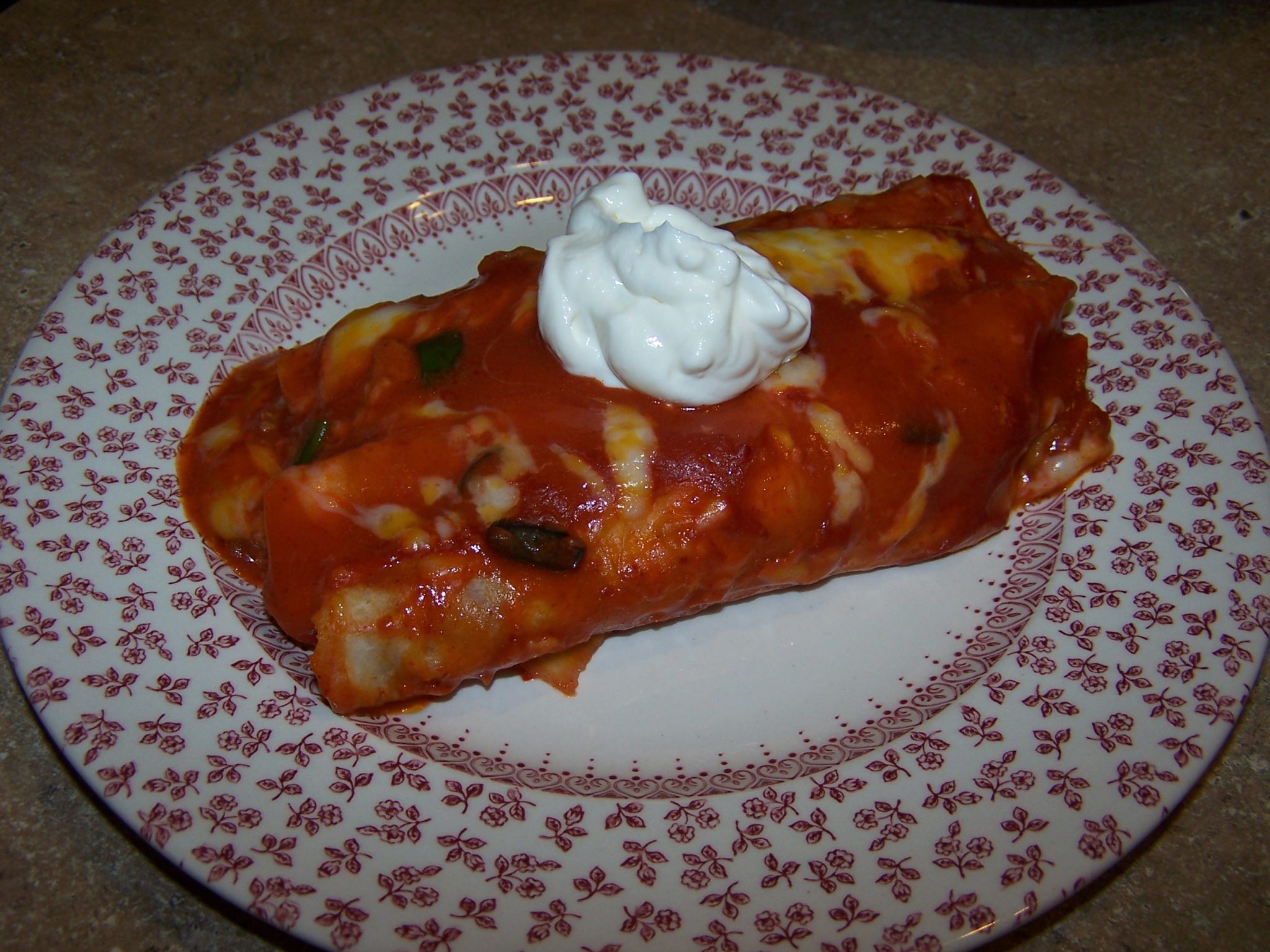 This is my attempt to copy some amazing enchiladas that a good friend of mine makes.  These are the best enchiladas ever and are so easy to make!
Ingredients:
1 Tablespoon Extra Virgin Olive Oil
1lb Ground Beef (or shredded/ground chicken)
1 Large Onion, chopped
1 (3.8oz) Can Sliced Black Olives
1 Bunch Green Onions, sliced
8oz Cheddar or Mexican Style Cheese, shredded
1 (28oz) Can Macayo's Red Enchilada Sauce
12-16 Small Flour Tortillas
Sour Cream, for serving
Preheat oven to 350°F.
Heat the olive oil in a large skillet over medium-high heat.  Add the beef once the pan is hot, cooking until browned.  Add the onion and cook for 3-4 minutes to soften.
Transfer the beef and onions in a large bowl and add the olives, green onions and half the cheese.  Stir to combine.
Pour enough enchilada sauce into a casserole dish to coat the bottom.  Dip a tortilla on both sides into the enchilada sauce.  Place a large spoonful of the filling on the center of the tortilla and roll up.  Place the enchilada seam side down.  Repeat with the remaining tortillas, adding more sauce to the dish as needed.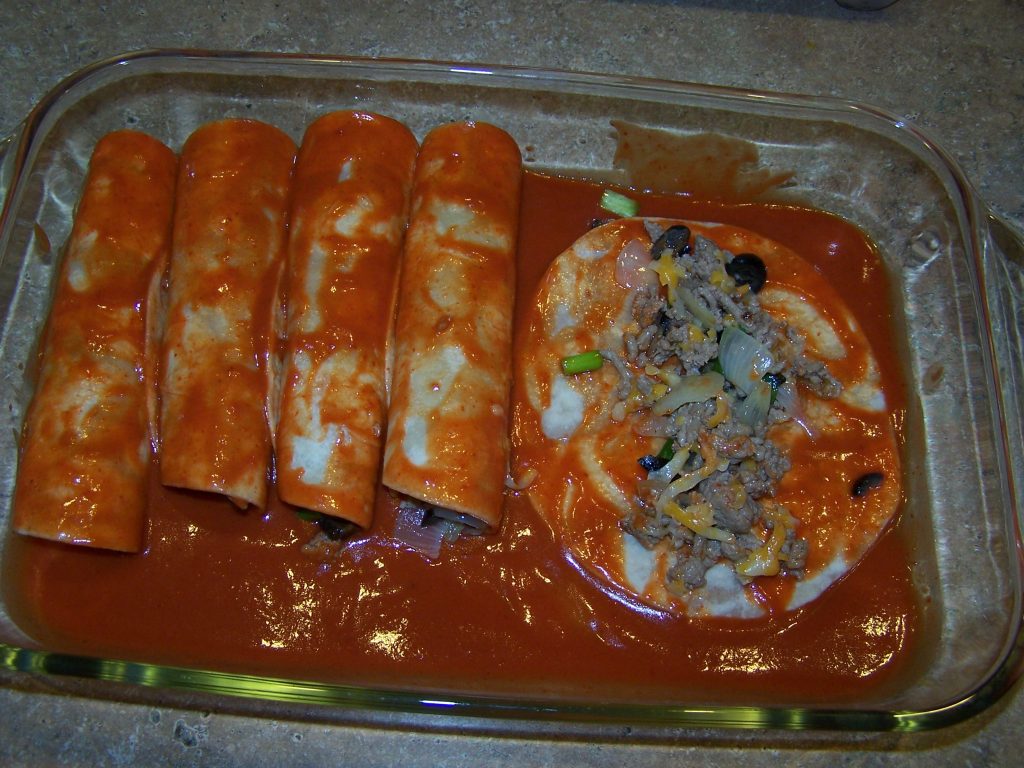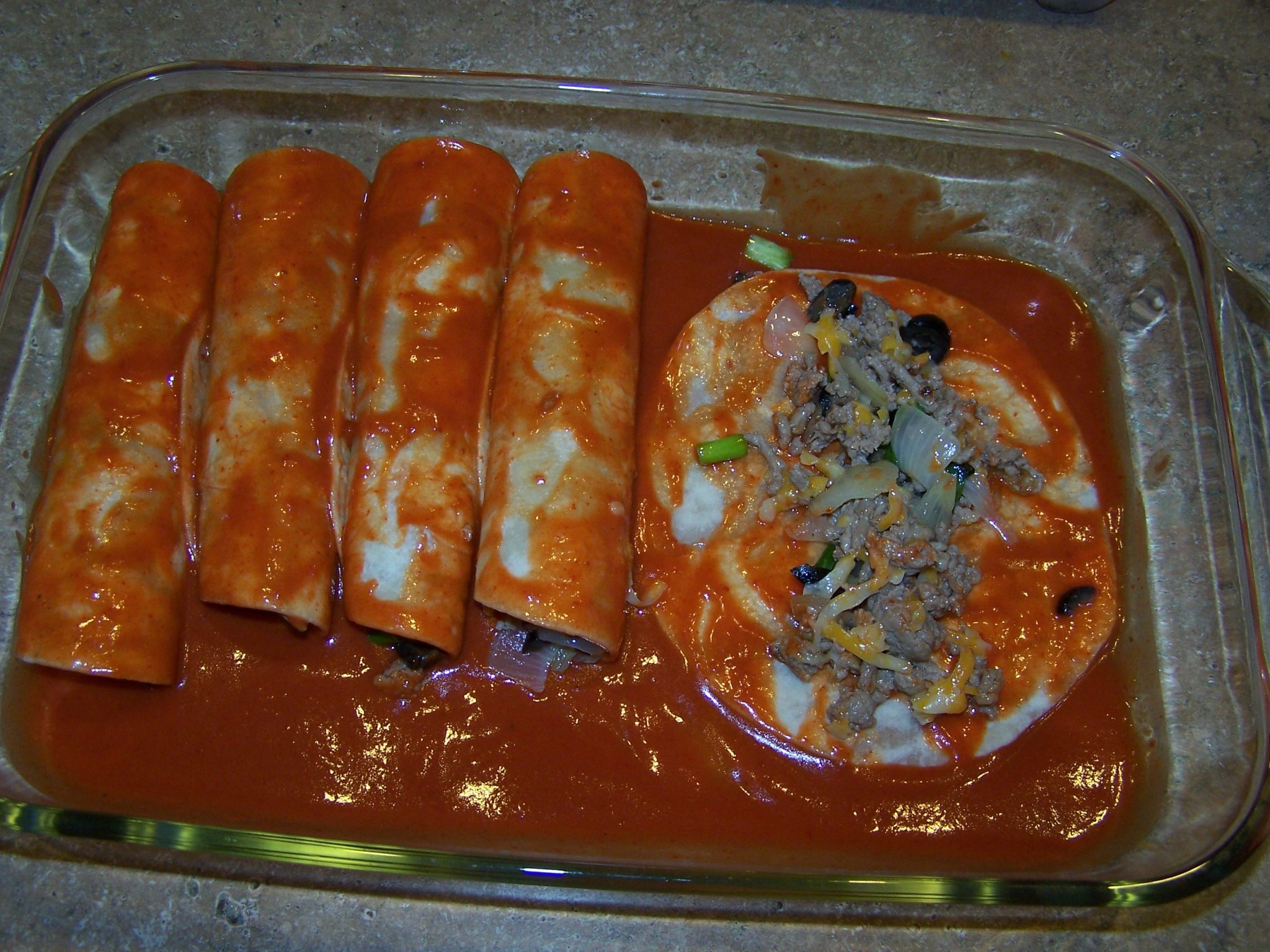 Pour the remaining sauce over the enchiladas and top with the remaining cheese.  Transfer the dish to the preheated oven and bake until bubbly and hot, about 20-30 minutes.
Serve with sour cream.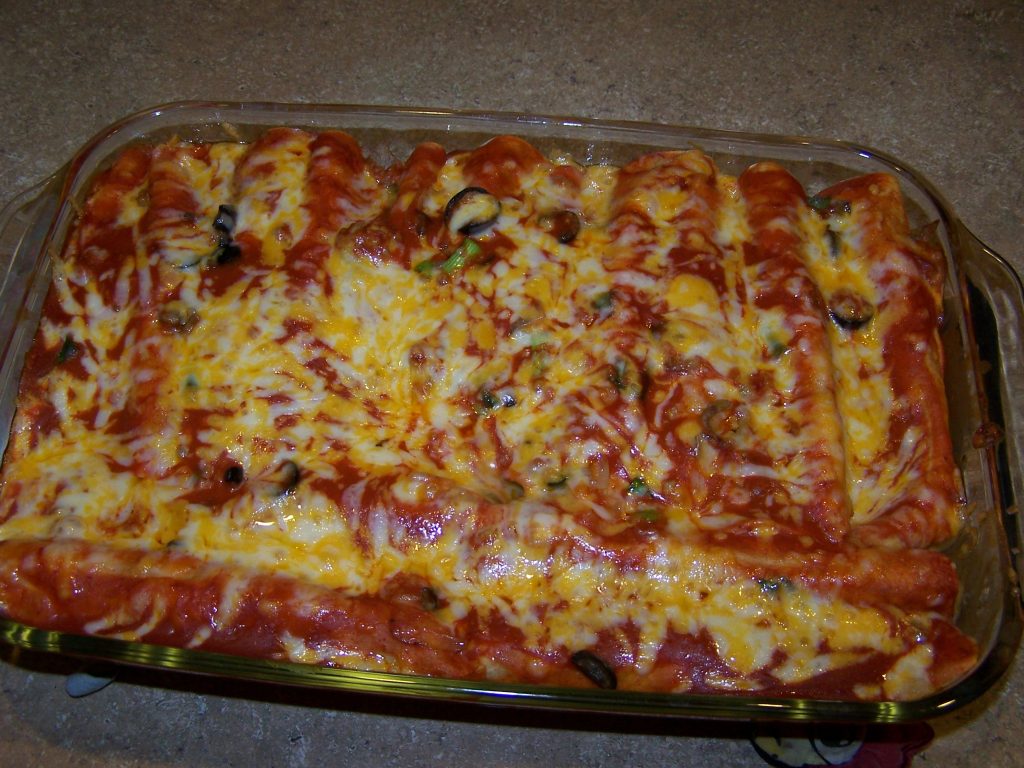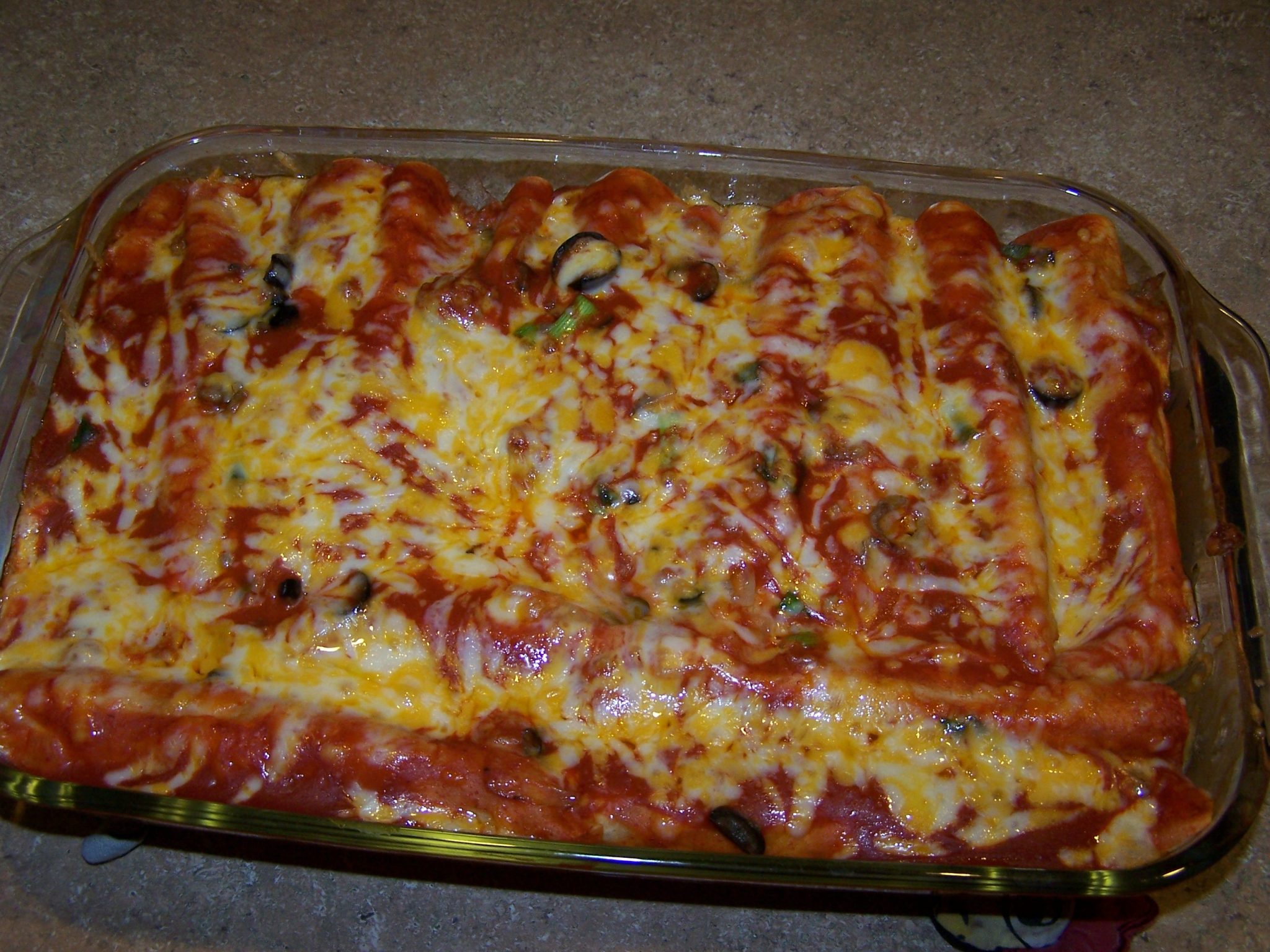 Yield: 12-15 enchiladas