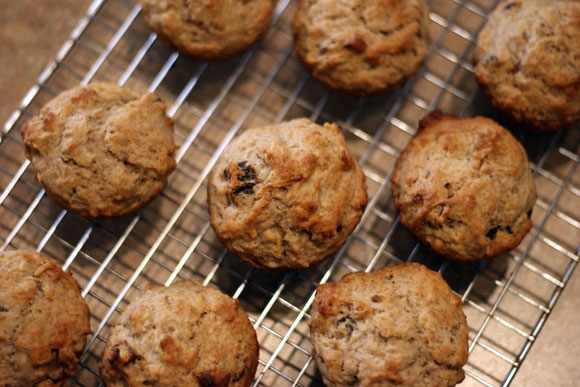 Dates and squash come together beautifully in these Date Squash Muffins.
Ingredients:
1 Egg
3/4 Cup Milk
1/2 Cup Canola Oil
1/2 Cup Pitted Dates, chopped
1 Cup Shredded Squash (banana squash, zucchini, yellow crookneck)
2 Cups Bread Flour
1/3 Cup Brown Sugar
1 Tablespoon Baking Powder
1/2 teaspoon Kosher Salt
1 teaspoon Cinnamon
Preheat oven to 400°F. Lightly grease a 12-cup muffin tin or line with paper liners.
In a large bowl, whisk together egg, milk and oil. Stir in dates and shredded squash.
Add flour, sugar, baking powder, salt and cinnamon. Stir until moistened.
Divide batter between the 12 muffin cups. Bake until golden brown, about 20 minutes.
Yield: 12 Muffins