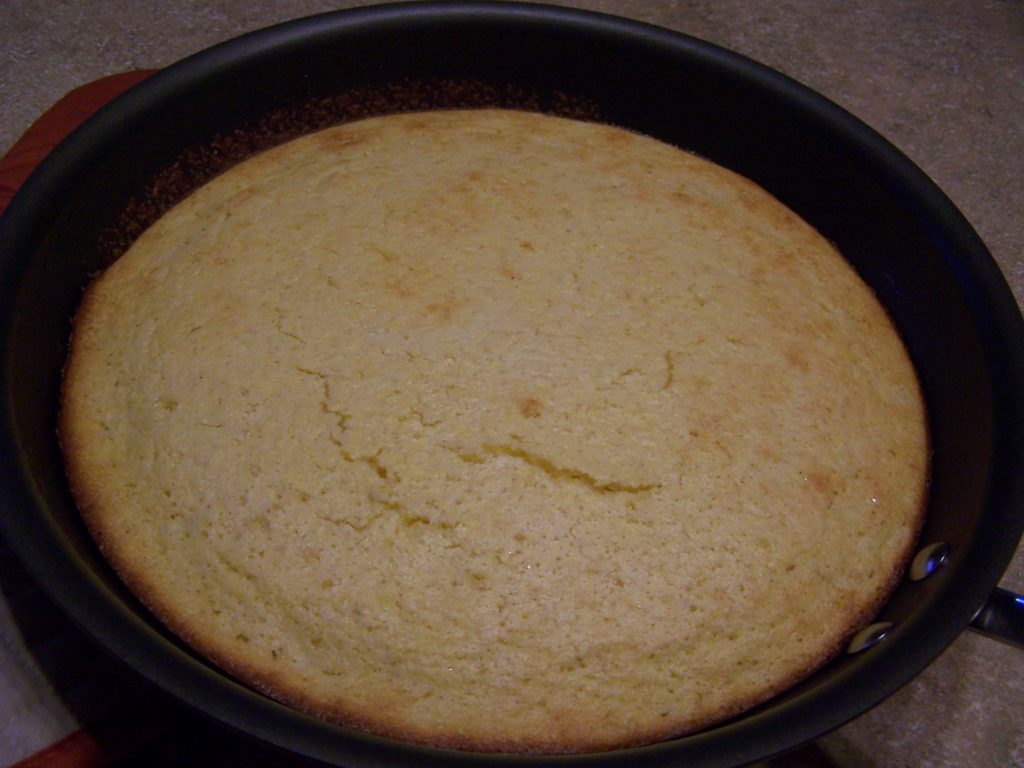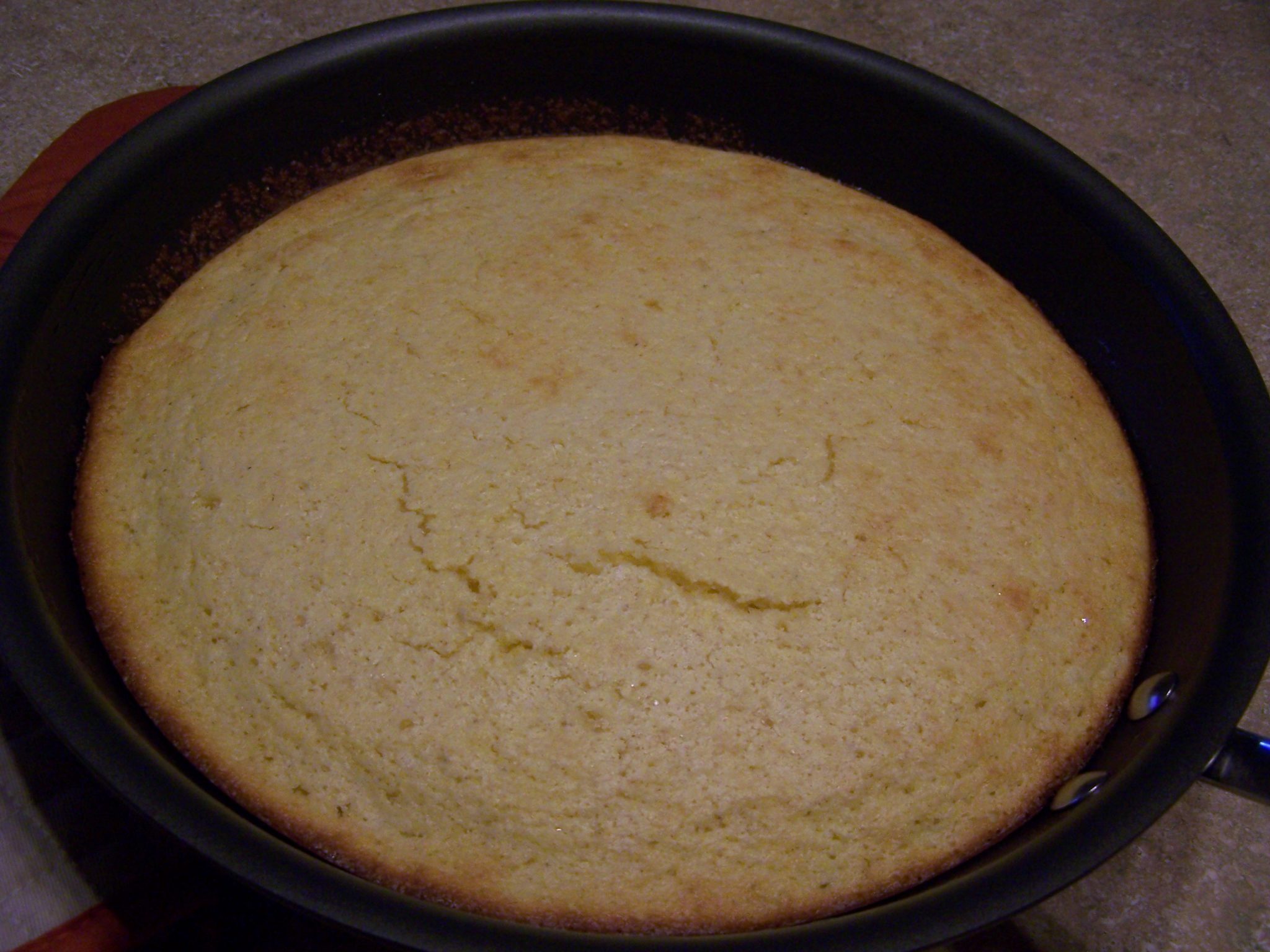 This cornbread recipe is from the Mexican Pizza recipe I posted a few months ago, just without anything on top of it.  It's a great way to stretch a buck and add an extra veggie to your dinner.
Ingredients:
2 Boxes Corn Muffin Mix (8.5oz each), Jiffy brand is my favorite
2 Eggs
4 Tablespoons Melted Butter
1½ Cups Milk
1 Cup Frozen Corn Kernels
Extra-Virgin Olive Oil Or Canola oil for greasing the pan
Preheat oven to 400°F.  Grease a 12 inch non-stick pan with the oil.  Make sure your pan has an oven proof handle or wrap it a couple times with foil.
Mix together the corn muffin mix, eggs, butter, milk and corn kernels in a large bowl.  Pour into the prepared pan and bake until browned on top, about 20-25 minutes.
This could also be made in a casserole dish, although the cooking time may need to be adjusted.
Serves: 6