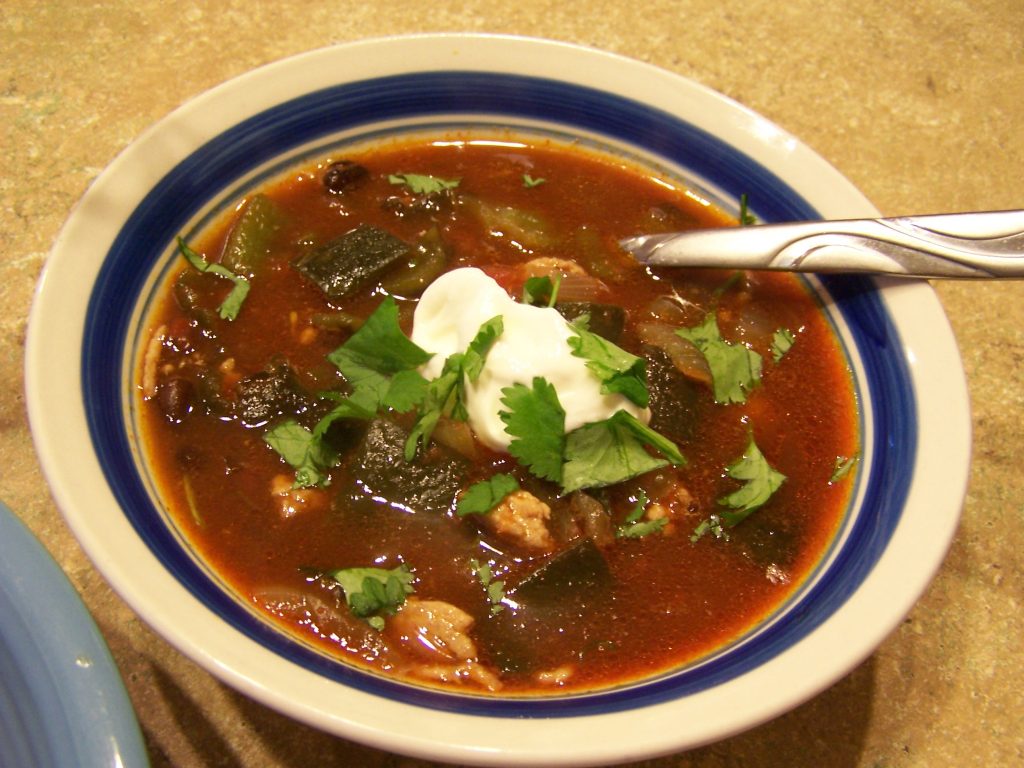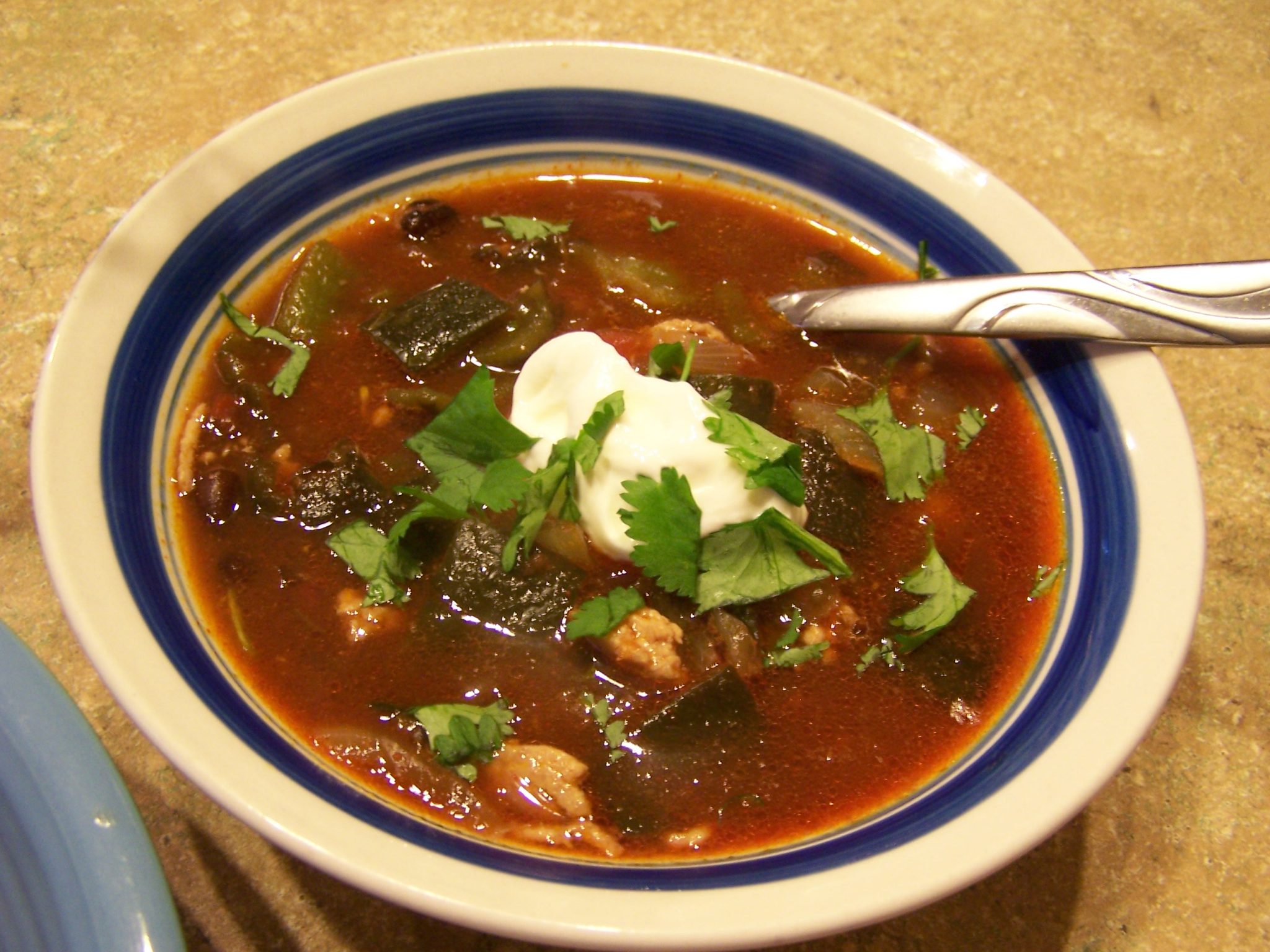 This is one of my favorite chili recipes.  Another Rachael Ray recipe of course.  This can be  made with or without meat and is great either way.  Watch out, this is spicy!
Ingredients:
4 large poblano peppers
2 tablespoons extra-virgin olive oil
1-2 lbs ground chicken or beef
1 jalapeño pepper, seeded and finely chopped
1 large onion, chopped
4 garlic cloves, finely chopped or grated
Salt and freshly ground black pepper
1 bottle dark lager beer, such as Negra Modelo
2 15-ounce cans black beans, not drained
2 tablespoons chili powder
2 teaspoons ground cumin
1/2 teaspoon allspice
1 15-ounce can crushed fire-roasted tomatoes
2 cups beef or vegetable stock
1/2 cup sour cream, for garnish
1/2 cup chopped cilantro, for garnish
Preheat broiler.  Place the poblano peppers on a baking sheet under the broiler until the skin turns black.  About 10 minutes.  Turn them half way through.
Here is what they look like before and after:
Once they are browned, place them in a bowl and cover it with plastic wrap to cool.  When they are cooled slightly, peel off the skin and roughly chop them.
Heat the olive oil in a large pot over medium-high heat.  Once hot, add the ground chicken.  Cook until browned.  Add the jalapeño, onion and garlic.  Cook until tender, about 6 minutes.  Season with salt and pepper.
Add the beer, scraping up the brown bits that are stuck to the bottom of the pan.  Cook until the liquid is reduced by half, about 5-7 minutes.  Stir in the black beans, chili powder, cumin, allspice, crushed tomatoes, stock and poblanos.
Bring to a bubble, reduce heat and simmer at least 5 minutes.
Serve chili with sour cream and cilantro.
Serves: 6