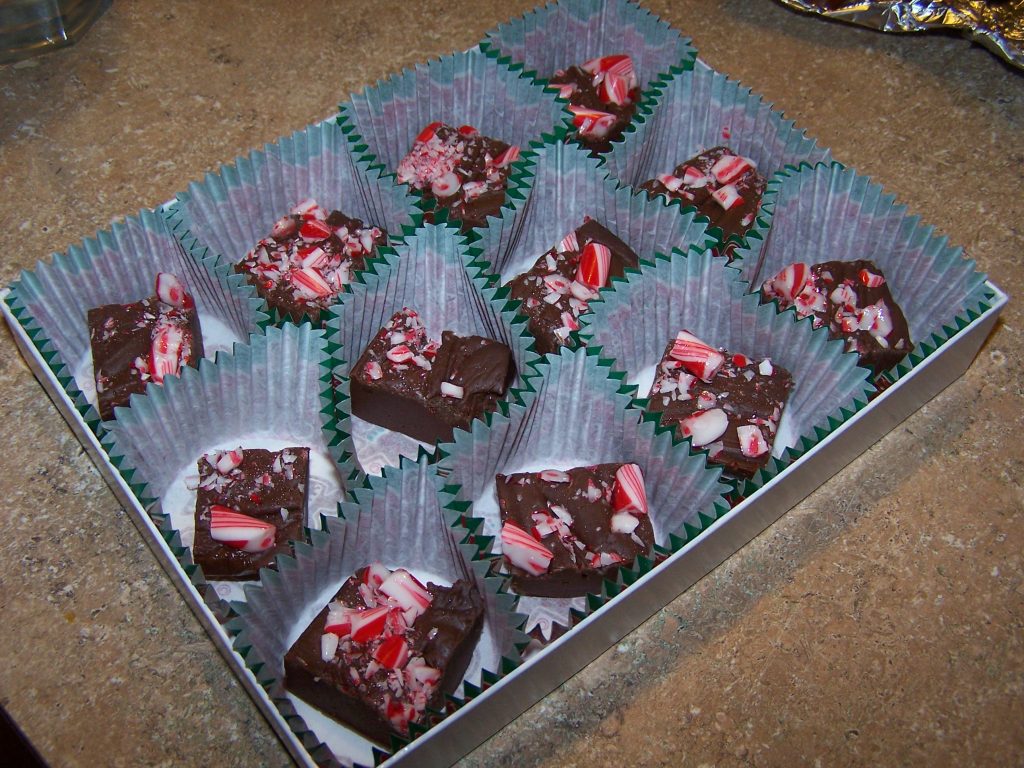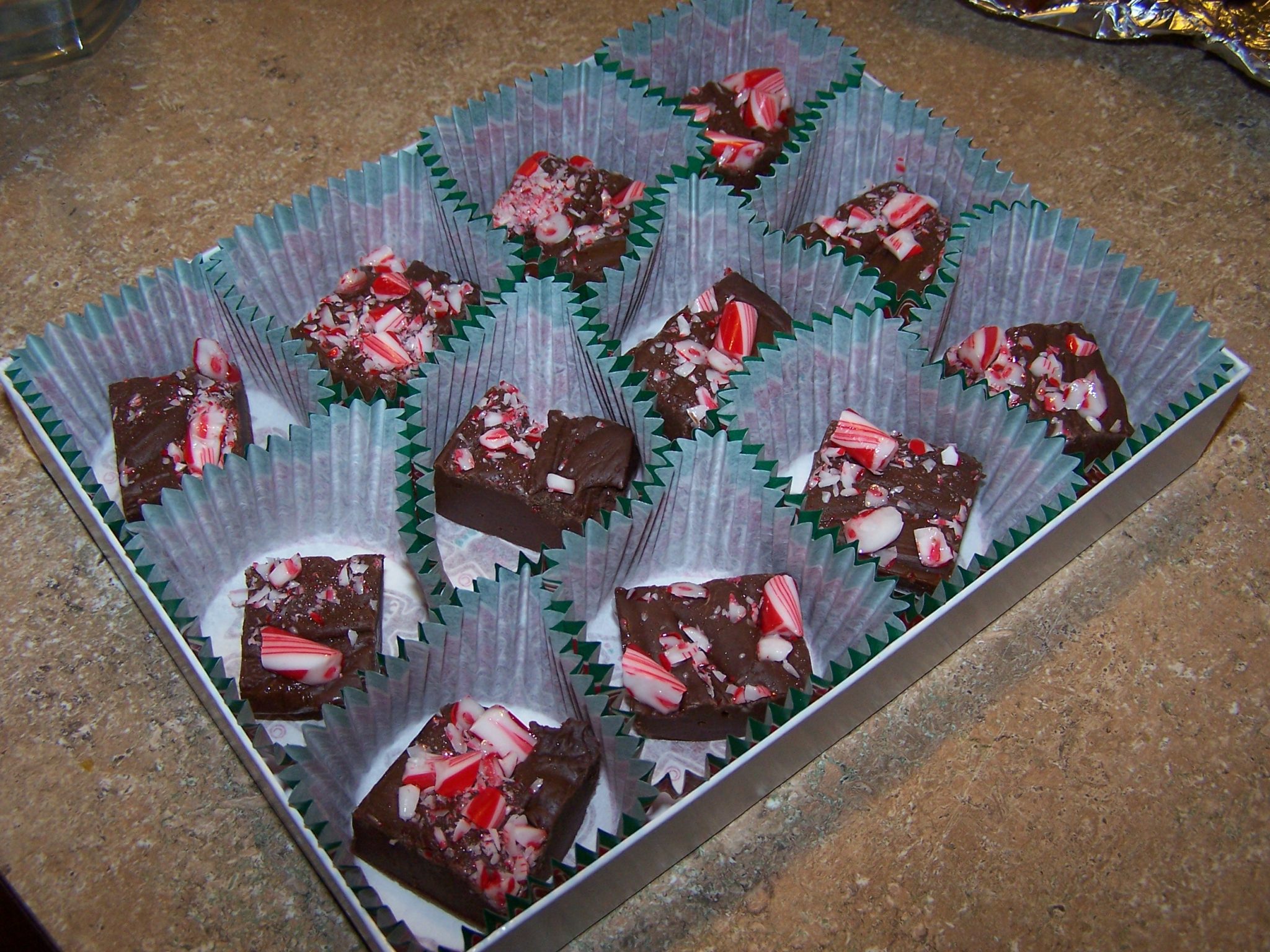 This is a great way to use up all those leftover candy canes you just pulled off your Christmas tree!  I had made this fudge for a bake sale at my church, so that is why they are packaged so beautifully.  This recipe came from a Woman's Day magazine.
Ingredients:
4 Cups Bittersweet Chocolate Chips (two 12oz pkgs)
2 Cans (14 oz each) Sweetened Condensed Milk
2 Tablespoons Cold Unsalted Butter
2 teaspoons Vanilla Extract
¼ teaspoon Kosher Salt
2/3 Cup Crushed Candy Canes (about 8 )
Line a 9×13 inch casserole dish with foil and spray with non-stick cooking spray.
Combine the chocolate chips and sweetened condensed milk in a medium saucepan over low heat.  Stir frequently until chocolate is completely melted.  Add the butter, vanilla and salt.  Stir until butter is melted and combined.
Evenly spread the chocolate mixture in the prepared dish.  Sprinkle with the crushed candy canes and press lightly to help them stick.  Refrigerate until firm.  At least 3 hours, but overnight is best.
Cut into small squares to serve.