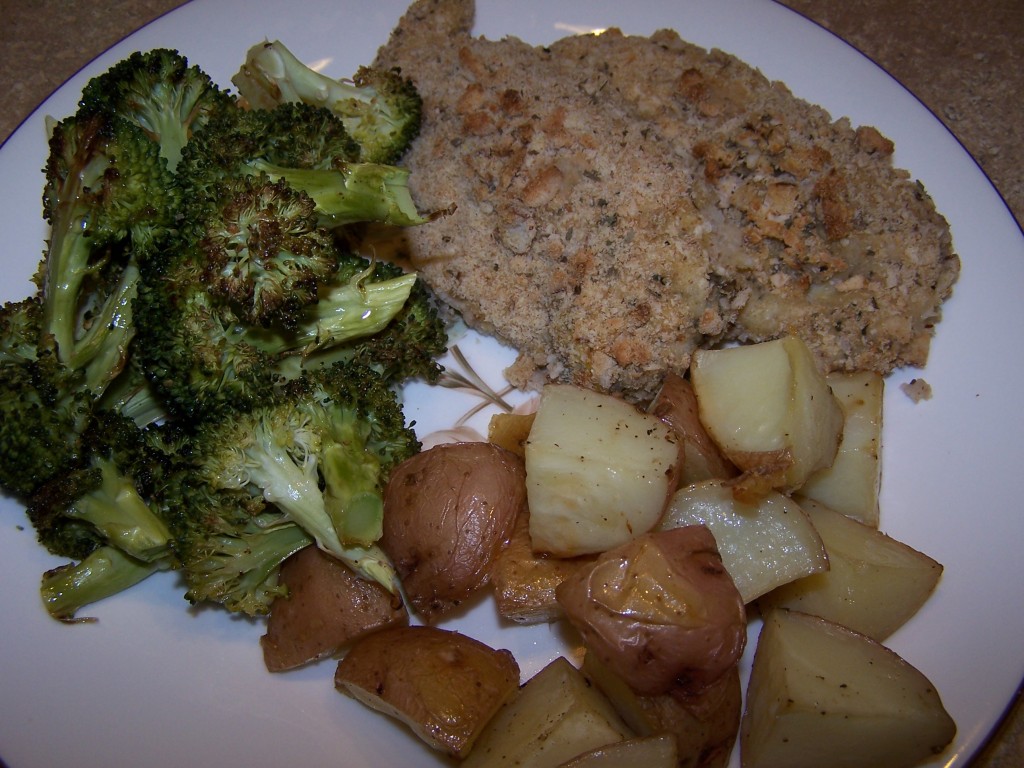 Remember those coconuts we cracked open a few days ago?  Well, I have a lot of coconut now that needs to be used.  First I made coconut milk.  I've read that homemade coconut milk is much better than store bought.  I've never bought coconut milk, so I wouldn't really know.  It was really easy to make though.  Next, I marinaded chicken in the coconut milk.  Then used some of the shredded coconut as a coating for chicken.  The coconut milk made the chicken very moist and delicious.  I also made some roasted potatoes and broccoli to serve alongside.

For the coconut milk:
1 Cup Shredded Unsweetened Coconut (either fresh or the bagged kind)
1 Cup Coconut Water or Plain Water
Bring the coconut water/plain water to a boil.  Once boiling, remove from heat and add the shredded coconut.  Cover and let it sit for 1 hour.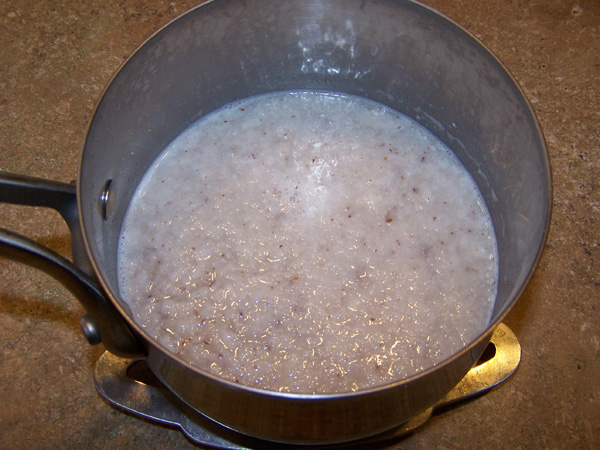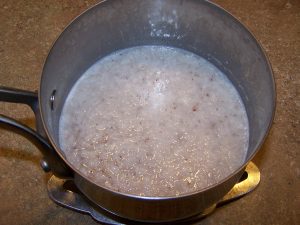 Pour into a blender and blend for 1 minute.  Strain through a tea towel into a bowl.  This can be kept in the refrigerator for 2-3 days.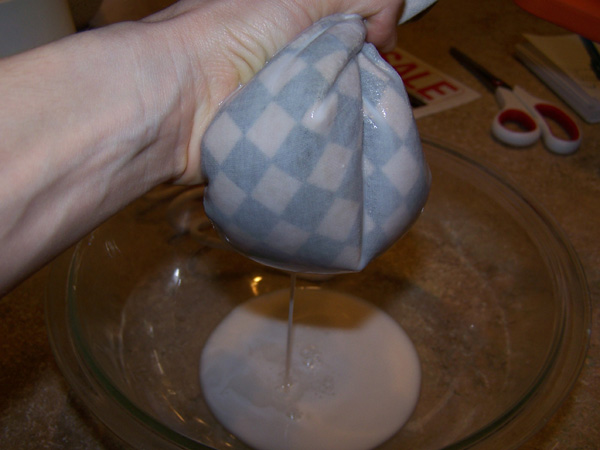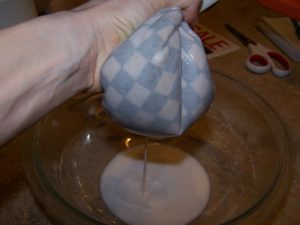 Ingredients:
6 Chicken Tenders
1/2 Cup Flour
Salt & Pepper
1 Egg
1 Cup Coconut Milk
1/2 Cup Plain Bread Crumbs
1/2 Cup Shredded Unsweetened Coconut
2 Tsp Dried Basil, divided
4 Medium Red Potatoes
1-2 Heads Broccoli
EVOO
The Night Before:
Place the chicken, coconut milk and 1 teaspoon dried Basil in a zip top bag and place in a dish in case it leaks.  Turn the bag over in the morning.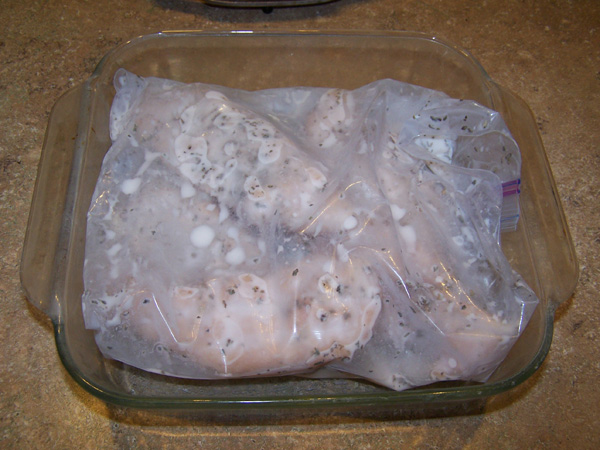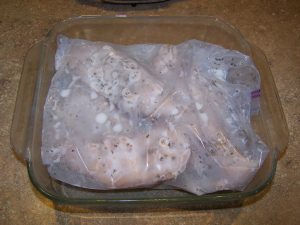 The Day Of:
Preheat the oven to 375.  Cut up the potatoes and broccoli into bite sized pieces.  Put the potatoes on a foil lined baking sheet, drizzle with EVOO and season with salt and pepper.  Put it to one side to leave room for the broccoli.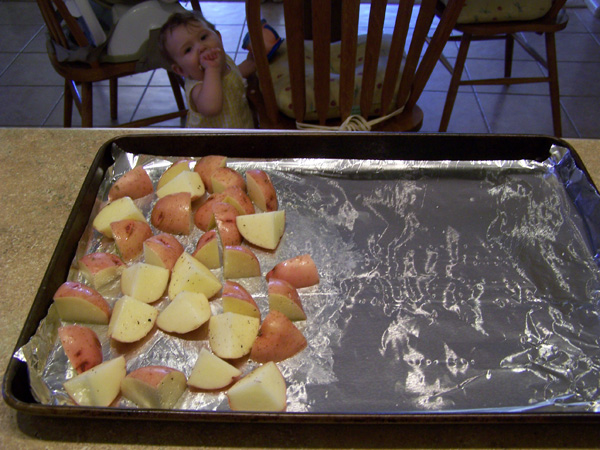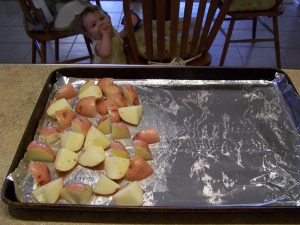 Set up three plates for breading the chicken.  On the first plate, combine the flour with salt & pepper.  On the second plate, beat the egg with a splash of water.  On the third plate, combine the shredded coconut, bread crumbs and the remaining 1 teaspoon of dried basil.  Spray a glass baking dish with non-stick spray to put the coated chicken in.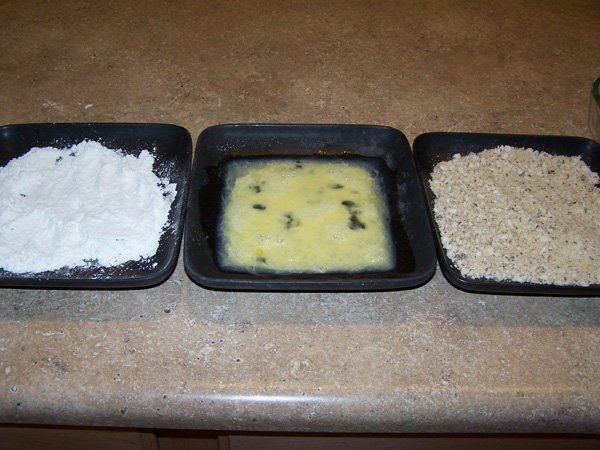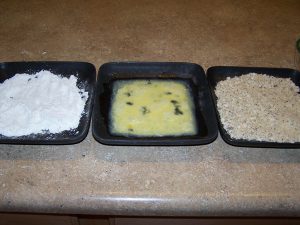 Add the broccoli to the baking sheet with the potatoes now.  Drizzle with EVOO and season with Salt and Pepper.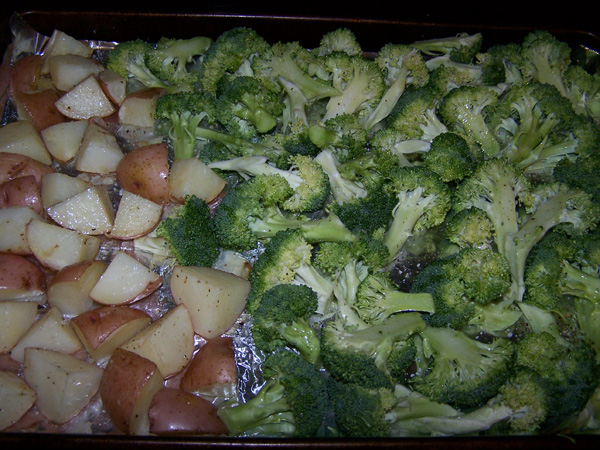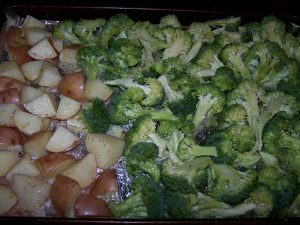 Now, back to the chicken.  Dredge the chicken in the flour, dip in the egg and coat with the coconut/bread crumb mixture.  Place in the baking dish.  Put them in the oven and bake for about 15 minutes or until they reach 155 degrees.  I always use a thermometer for meat.  It is so much easier than cutting it open to see it it's done.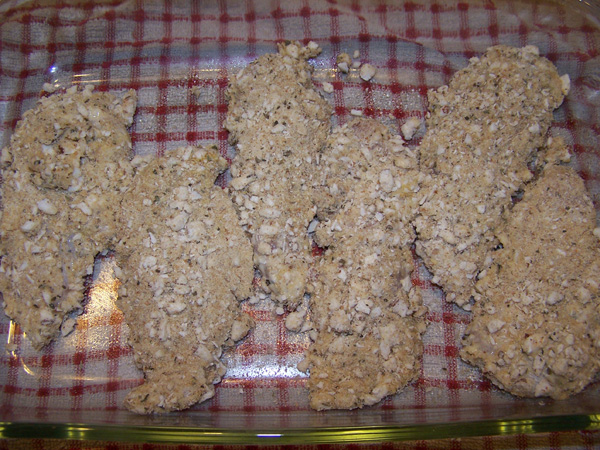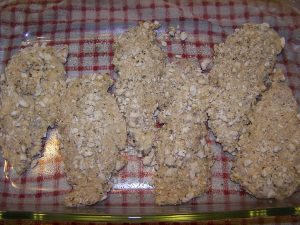 The broccoli and potatoes are done when they are golden, brown and delicious.
Please follow and like us: