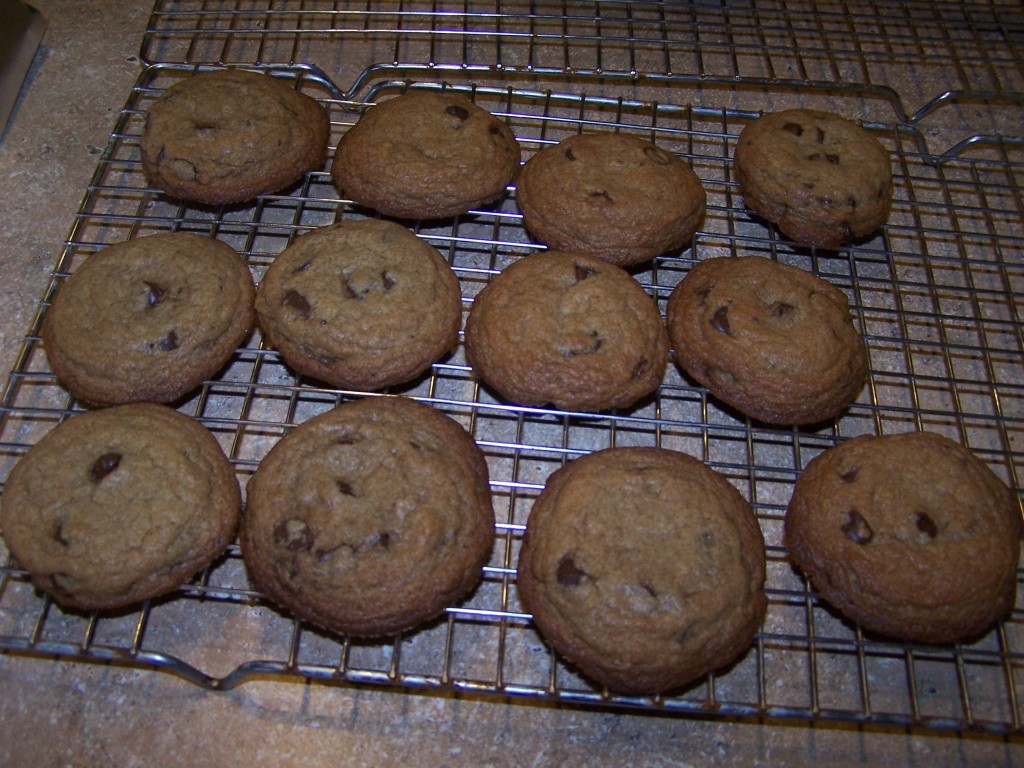 Yes, that's right…this is the only Chocolate Chip Cookie recipe I make.  In my opinion, it's simply the best there is.  This recipe is Alton Brown's take on the original Toll House recipe. The recipe is specifically designed to be chewy and of course, delicious.  He also has a thin version and a puffy version of this recipe, but I like my cookies to be chewy.  I'm a huge Alton Brown fan…see, I even have my very own salt cellar.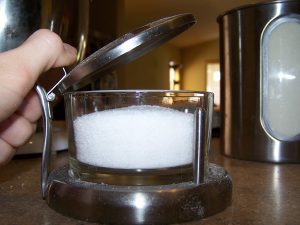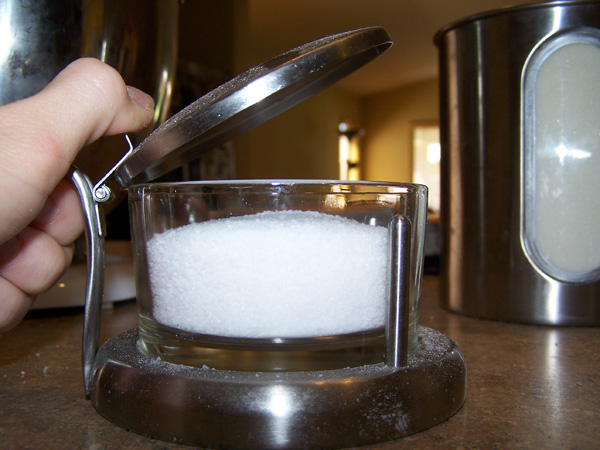 Ingredients:
2 sticks unsalted butter
2 1/4 cups bread flour
1 teaspoon kosher salt
1 teaspoon baking soda
1/4 cup sugar
1 1/4 cups brown sugar
1 egg
1 egg yolk
2 tablespoons milk
1 1/2 teaspoons vanilla extract
2 cups semisweet chocolate chips
Preheat oven to 375°F.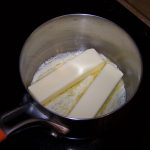 Melt the butter in a small saucepan over low heat.
Sift together the flour and baking soda.  Add the salt to this after sifting…the kosher salt doesn't sift well.
Cream together the melted butter, sugar and brown sugar in an electric mixer.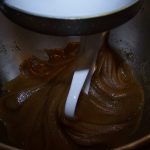 Add the egg, egg yolk, milk and vanilla.  Mix to combine.
Slowly add in the flour while mixing until fully incorporated.
Stir in the chocolate chips.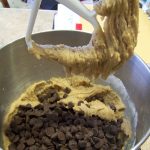 Put the bowl in the fridge to chill while you clean up your mess.
Scoop the dough out onto a cookie sheet lined with either parchment paper or foil (with non-stick spray) using a #20 disher for big cookies.  I used a #50, which is smaller (it's 1.25 Tablespoons).  I haven't been able to find a #20 anywhere.  If anyone knows where I can get one, please let me know.  I believe the #20 is a 1/4 Cup, so you could measure them that way too.  Alton Brown says to do no more than 6 cookies per sheet, and no more than 2 baking sheets in the oven at a time.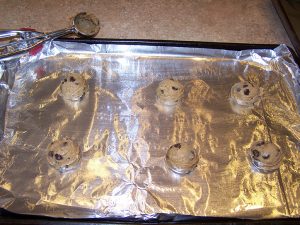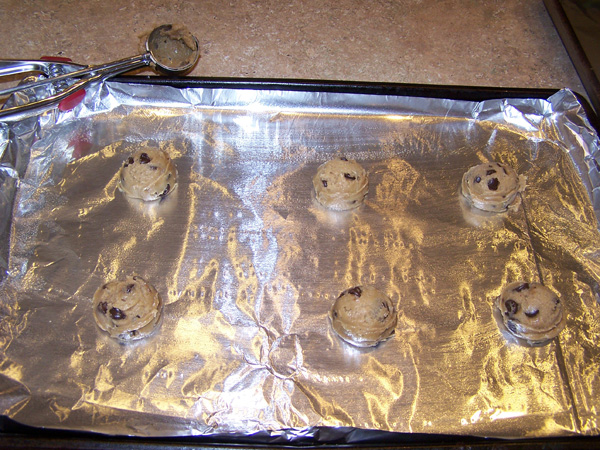 Bake for 5 minutes, rotate the sheets and bake until golden, brown and delicious.  Alton Brown also says that if they look done, then they are already over cooked.  If you use a #20 disher they will take about 14 minutes.  With the #50 disher, it will be closer to 9 minutes.  Either way, keep a close eye on them.