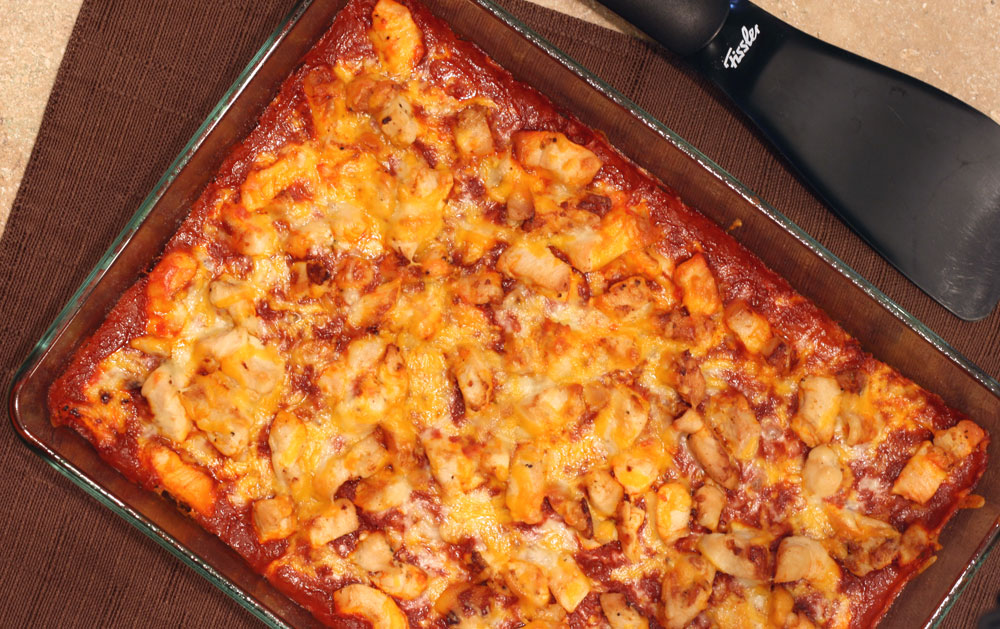 I put Owen's plate in front of him and he didn't throw a fit like he usually does at dinnertime.  He tried it (actually tried it!) and said "I like this".  It was an amazing moment at my dinner table.  Simply amazing.  He ate a few bites, which is more than he normally eats at dinner.  I guess that classifies this meal as "kid friendly".  Enjoy!
Ingredients:
8.5 oz Package Cornbread Mix (Jiffy brand)
14.75oz Can Cream-Style Corn
2 Eggs, lightly beaten
½ Cup Milk
1 teaspoon Chili Powder
½ teaspoon Cumin
8 oz Shredded Colby Jack Cheese
10 oz Enchilada Sauce
3 Cups Shredded Cooked Chicken
1 Cup Sour Cream
Preheat oven 400°F and lightly grease a 9 x 13 inch casserole dish.
In a large bowl, whisk together cornbread mix, corn, eggs, milk, chili powder, cumin and 1 cup of the cheese.  Spread into the casserole dish and bake for 20 minutes.
Remove from oven and poke the cornbread with a knife all over the top (about 12 pokes).  Pour the enchilada sauce over the cornbread.  Top with chicken and remaining cheese.  Bake for another 20 minutes.
Let cool for about 10 minutes before cutting.  Serve with sour cream.
Yield: 6-8 Servings
-Recipe adapted from Family Circle Magazine-