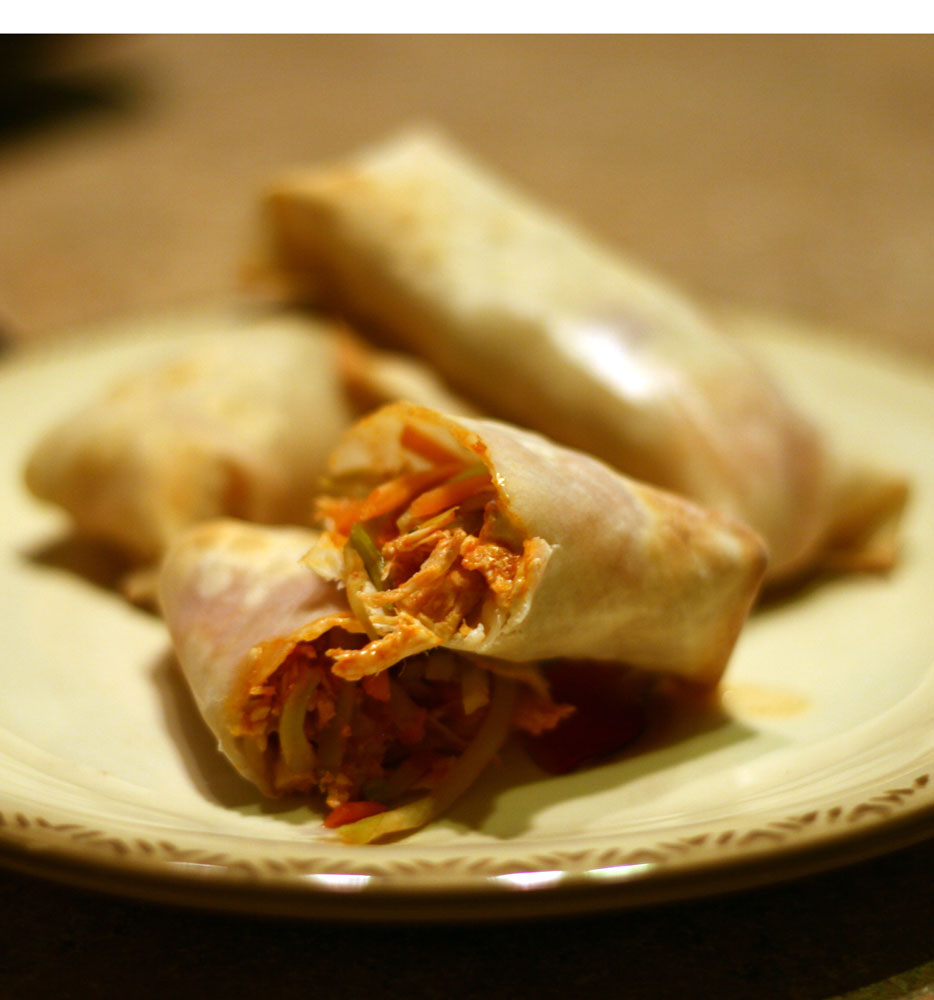 Ingredients:
12 Egg Roll Wrappers
1 ½ Cup Shredded Cooked Chicken
¾ Cup Frank's Red Hot Sauce
4 oz Crumbled Blue Cheese
1 Cup Shredded Broccoli and Carrots
Preheat oven to 400°F.
Stir together chicken and hot sauce in a bowl.  Place 1 Tablespoon broccoli/carrots, 2 Tablespoons chicken mixture and 1 Tablespoon blue cheese on an egg roll wrapper on a diagonal.
Fold the bottom corner, the sides, then the top.  Wet the top corner to seal.
Place all the egg rolls on a baking sheet seam-side down.  Spray them with non-stick cooking spray.  Bake until light golden brown, about 12-15 minutes.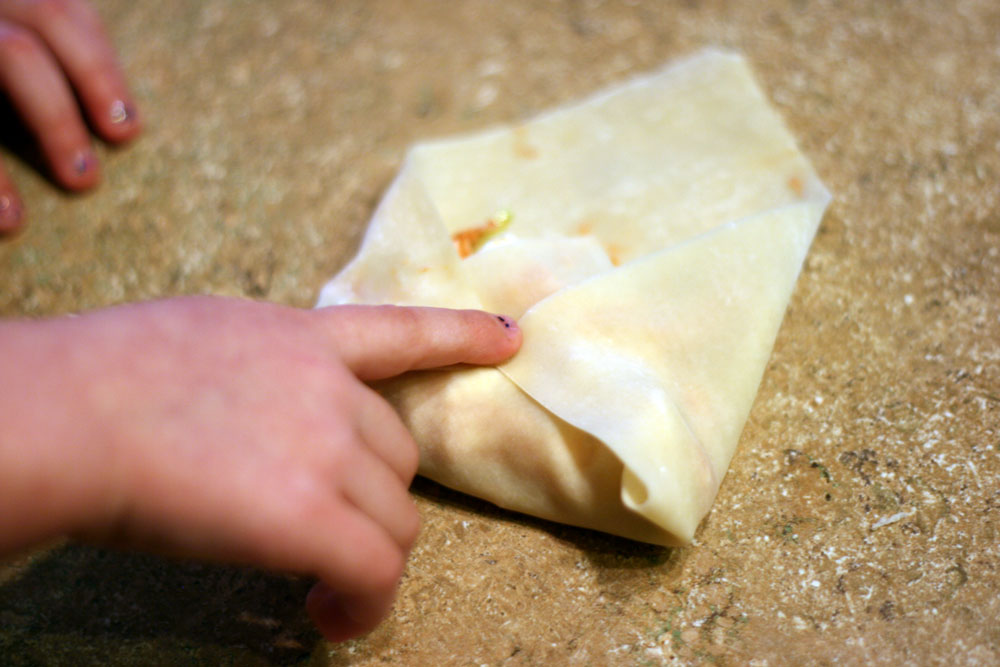 Yield: 12 Egg Rolls
-Recipe from Can You Stay For Dinner–