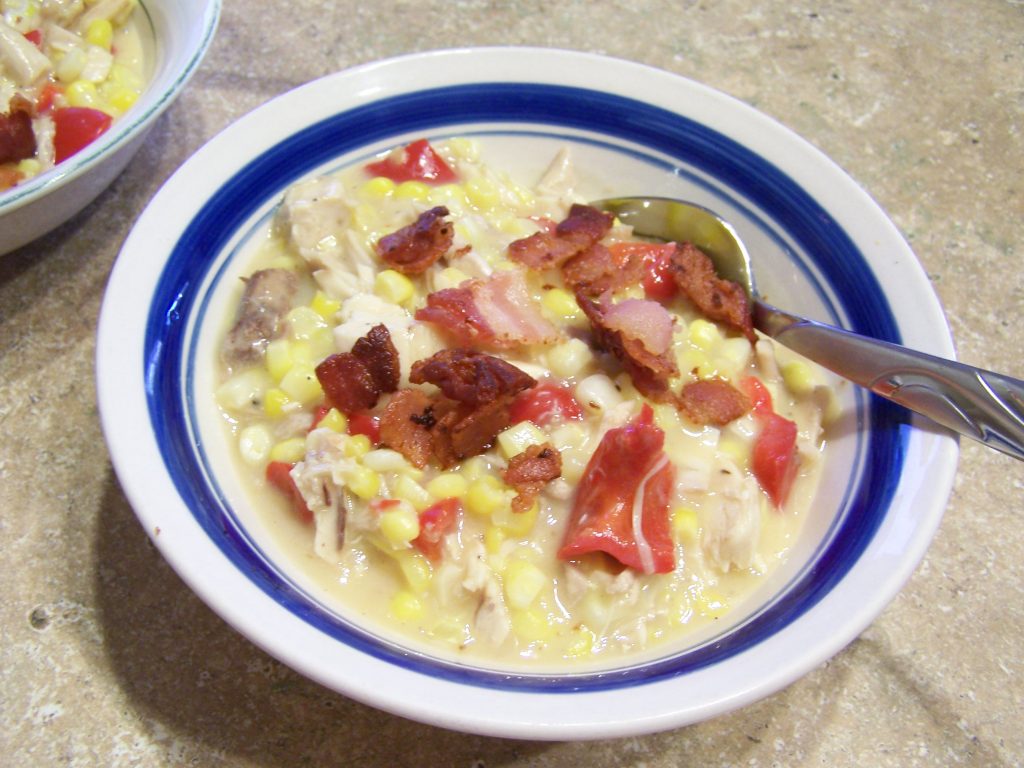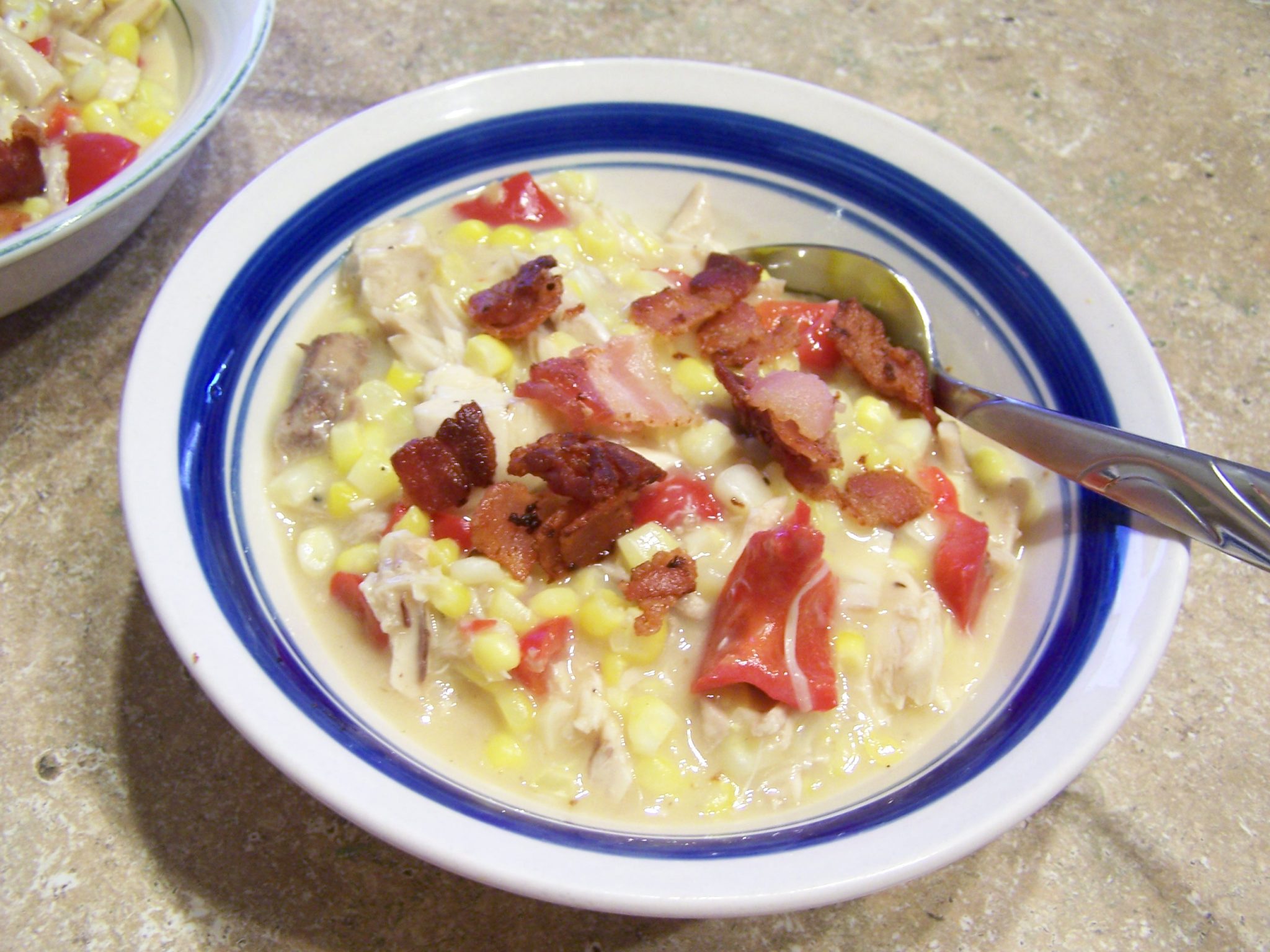 I think I had about 10 ears of corn in the fridge, so I just had to do something with it.  I used chicken from my Whole Chicken in the Crock Pot.  This was very quick and easy to make.  This only used 4 ears of corn, so look forward to more corn recipes very soon.
Ingredients:
4 slices bacon
4 cups fresh or frozen corn (about 4 ears of corn)
1 red bell pepper, chopped
¼ cup flour
2 cups chicken stock
½ cup milk
2 ½ cups shredded cooked chicken
¼ tsp crushed red pepper flakes
salt & pepper
In a large pot, cook the bacon over medium-high heat until crispy.  Remove bacon to a paper towel lined plate and reserve.
Leave the bacon drippings in the pot and add the corn and bell pepper.  Cook until they begin to soften, about 5 minutes.
Stir in the flour and cook for 1 minute.  Add chicken stock and milk and bring to a boil.  Stir in the shredded chicken, crushed red pepper and season with salt and pepper.  Reduce heat to medium-low and simmer for 10 minutes.
Serve with the crispy bacon on top.