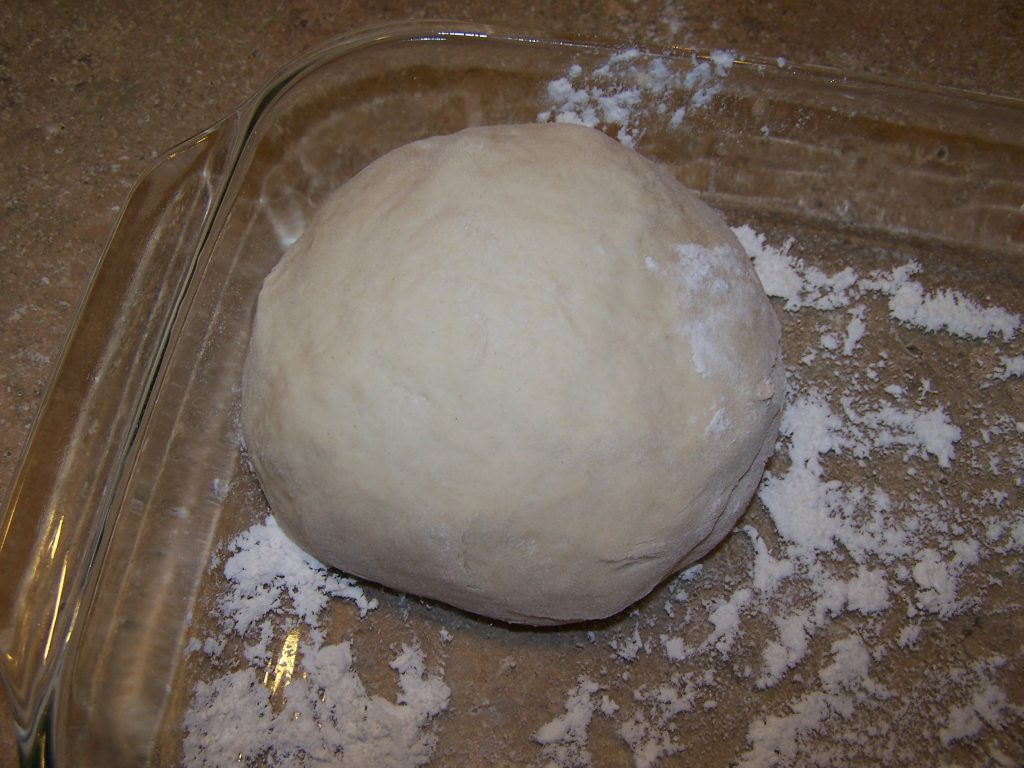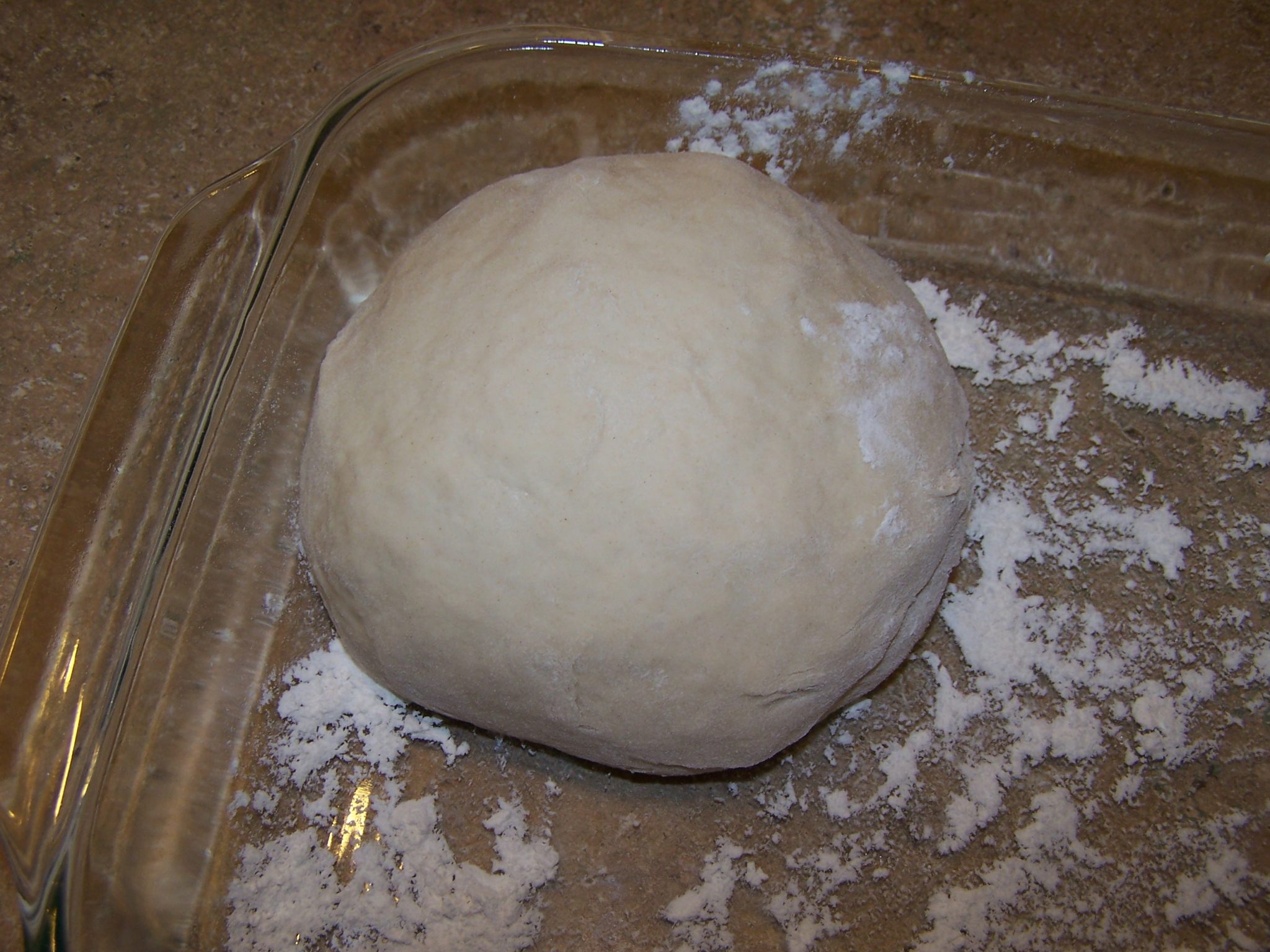 This is Robbie's pizza dough recipe. It makes enough dough for 2 ~14″ pizzas.
Ingredients:
1 ¾ cups water
¼ cup honey
½ tsp kosher salt
1 Tbsp active dry yeast
2 Tbsp Extra-Virgin Olive Oil
4-5 cups flour
In the bowl of an electric mixer add the water and honey. Mix with the dough hook attachment for 2-3 minutes to dissolve honey. Mix in salt, yeast and olive oil. Add flour one cup at a time. Let the mixer knead the dough for a minute or so in between flour doses. Mix until the dough forms a ball that is just barely sticky.
Turn the dough out onto a floured counter. Knead for 2 minutes, then split into two even balls.
Let the dough rise until doubled in size.
To bake: Preheat oven to as hot as it will go, about 500°F. Prepare a pizza pan by spraying with non-stick spray and sprinkling with corn meal. A preheated pizza stone may be used in place of a pizza pan. Form dough into a circle and top with desired toppings. We normally put the cheese on last to hold on the other toppings. Bake until browned and bubbly, about 8 minutes.