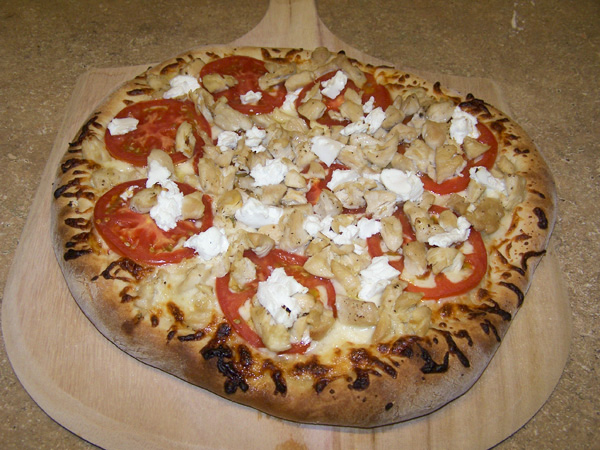 After last night's disaster, I needed to redeem myself with something that couldn't possibly go wrong…Pizza! YUM! I just so happened to have some of Robbie's homemade pizza dough in the freezer. I will have to see if he will let me post the recipe for this pizza dough. It's his own recipe that he has perfected over the past few years. Very, very delicious!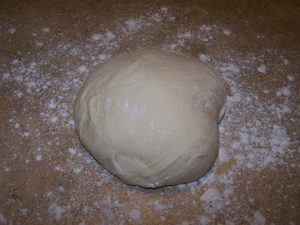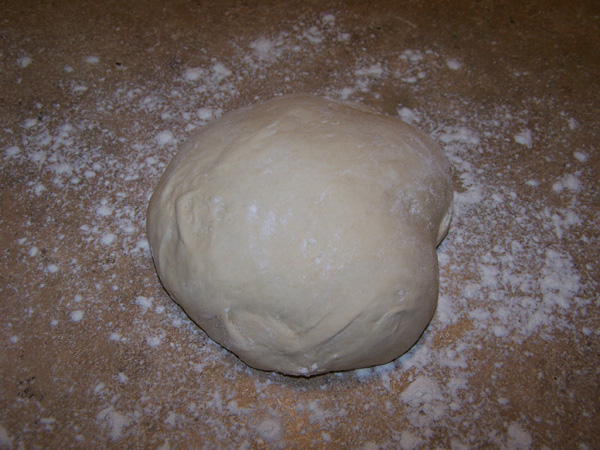 Ingredients:
1 Homemade or Store Bought Pizza Dough
Olive Oil
Mozzarella Cheese
2 Tomatoes
1 Cup Cooked, Shredded Chicken
Goat's Milk Cheese
Preheat your oven to as hot as it will go. Ours goes to 500 I believe. Shape the dough into a circle and place on either a pizza pan or pizza peel (if you are using a pizza stone for baking). Drizzle with olive oil and top with the mozzarella cheese, tomatoes, chicken, and goat cheese.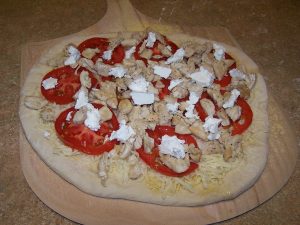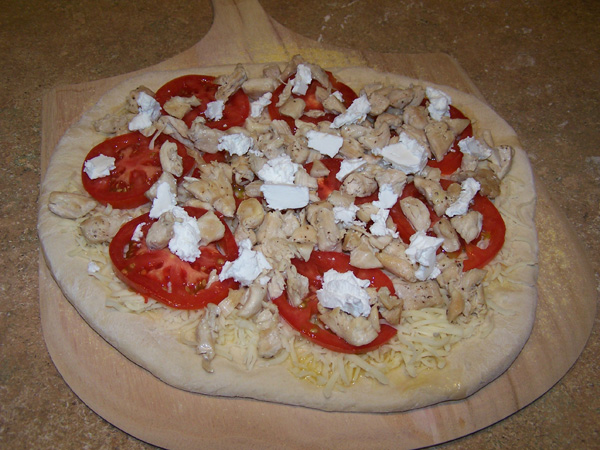 Bake the pizza for about 8 minutes, or until the cheese is bubbly and the crust is starting to brown.