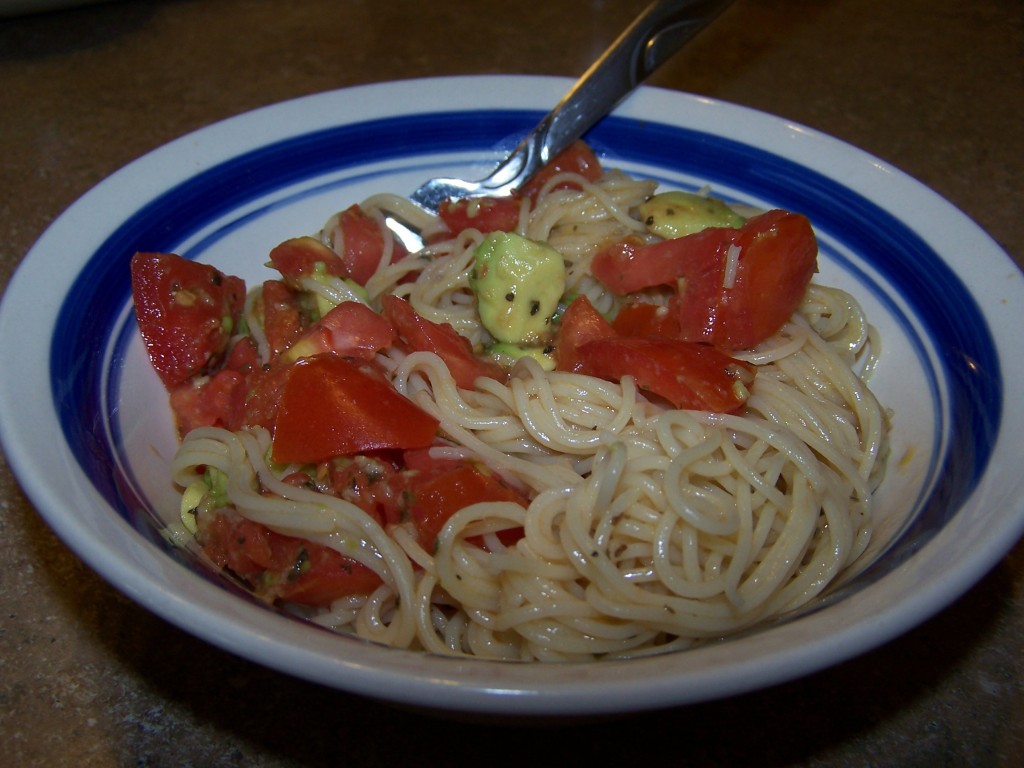 Tonight's dinner was inspired by the ever increasing pile of tomatoes on my kitchen counter. I have been trying to figure out what to do with them for a few days now. I found
this recipe
on the Betty Crocker app on the iPod today. It was a great use for tomatoes, was very quick to make and was very tasty!

Ingredients:
8 ounces uncooked angel hair pasta
2 tablespoons olive or vegetable oil
2 cloves garlic, finely chopped or grated.
3/4 cup chopped fresh basil leaves (or 1 Tbsp Dried Basil)
1 large avocado, peeled and cut into small cubes
4 medium tomatoes, cut into small cubes
1/2 teaspoon salt
1/4 teaspoon pepper
Bring a large pot of water to a boil and cook the pasta.  While the pasta is cooking, heat the oil in a large saucepan over medium heat.  Cook the garlic for about a minute and remove from heat.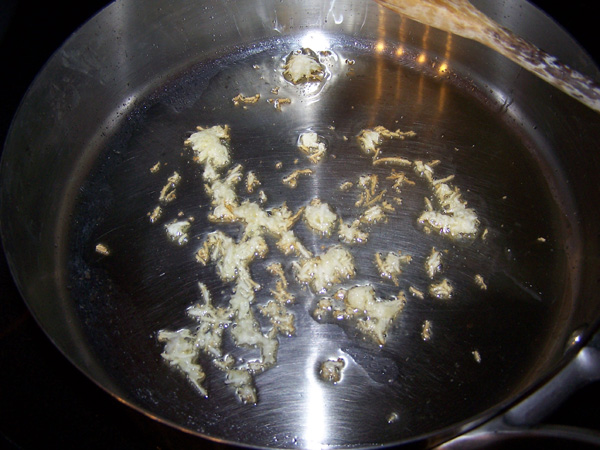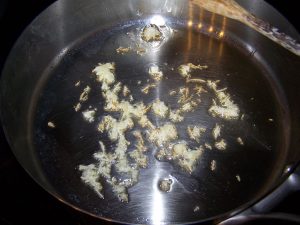 Add the basil, tomatoes, avocado and pasta to the garlic saucepan.  Toss to combine.  Season with salt and pepper.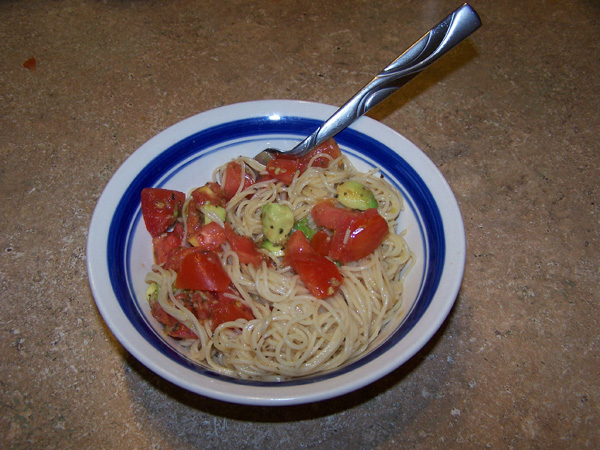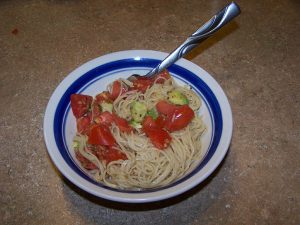 Super easy!  Super Quick!  Super Delish!
Please follow and like us: