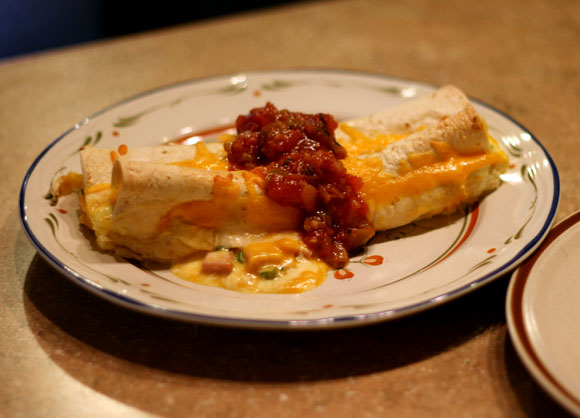 Enchiladas for breakfast!  It's amazing!  I actually made these as a breakfast for dinner meal.  Breakfast Enchiladas can really be eaten any time of the day.  Enjoy!
Ingredients:
2 Cups Cubed Ham
4 Green Onions, sliced
2 1/2 Cups Shredded Cheddar Cheese
10 Flour Tortillas (8 inch)
2 Cups Half-and-Half
6 Eggs
1 Tablespoon Flour
Salsa, for serving
In a large bowl, combine ham, green onions and 2 cups shredded cheese.  Place 1/3 Cup of the ham mixture in each tortilla.  Roll each tortilla and place seam side down in a casserole dish.
Whisk together half-and-half, eggs and flour.  Pour over the rolled tortillas.  Cover and refrigerate overnight.
The next morning, preheat oven to 350°F.
Bake until almost set, about 30 minutes. Sprinkle with cheese and bake another 10 minutes.
Serve with salsa.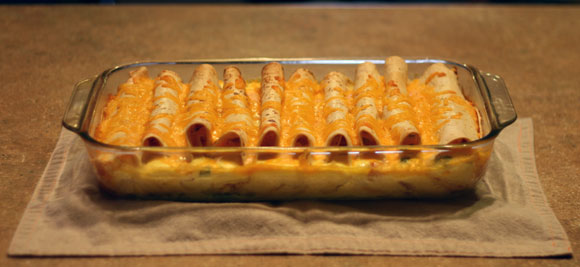 Serves: 4-6
Please follow and like us: