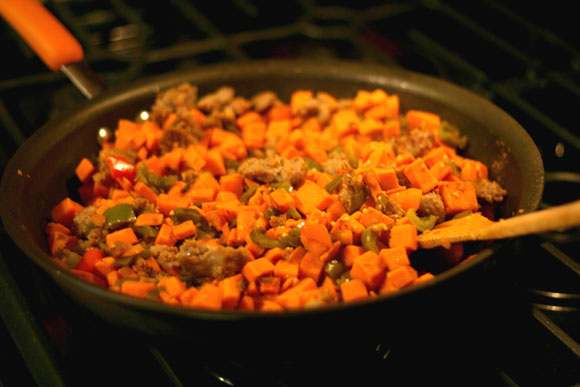 Sweet potatoes, bell pepper and sausage combine in this delicious hash for a filling dinner.
Ingredients:
2 lbs Sweet Potatoes, peeled and cut in 1/2 in sized pieces
1 lb Pork Sausage, casings removed
2 Tablespoons Canola Oil
2 Bell Peppers, chopped
2 Cloves Garlic, minced
2 teaspoons Ground Cumin
Salt & Pepper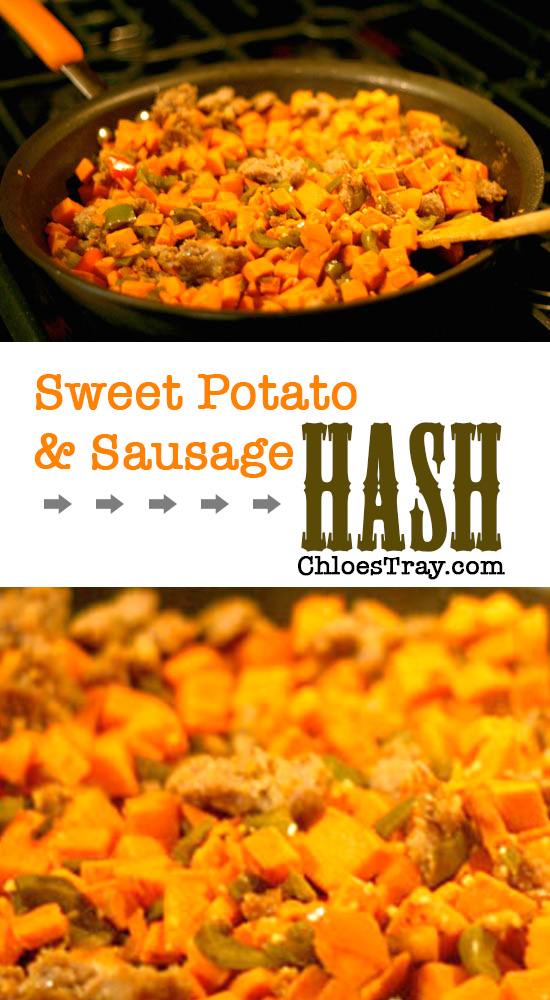 Bring a large pot of water to a boil and add the sweet potatoes.  Boil until almost tender, about 4 minutes.  Drain.
Heat a large non-stick skillet over medium/high heat.  Once hot, add sausage and cook until browned.  Reserve on a paper towel lined plate.
Heat the oil in the same skillet over medium/high heat.  Add bell peppers and garlic and cook until softened, about 5 minutes.  Return sausage to the skillet along with cumin and potatoes.  Cook for about 5 minutes longer to heat through.  Season with salt and pepper to taste.
Serves: 4
-Recipe from RachaelRayMag.com-